Ministers have called for 'a decade of action' on climate change to achieve a net zero Wales.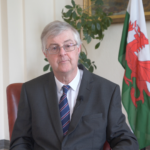 First minister Mark Drakeford and climate change minister Julie James published Net Zero Wales, Welsh Government's Second Carbon Budget, on Thursday covering the period between 2021 and 2025 but also looking forward to 2050.
The plan contains more than 120 government policies and proposals, with the pledge of 20,000 new low carbon social homes leading the way.
The road to net zero in housing will governed by strategic principles
Taking a test and innovate approach to whole home decarbonisation
Recognising we will learn and iterate as part of our no regrets approach
Using the social housing sector to lead the way and set the highest standards
Foundational economy principles at the heart of everything we do
Starting with new build homes in the social housing sector, progress has been rapid in terms of building houses with high energy ratings, delivering affordable warmth using low carbon construction methods and innovations.
Meanwhile public funds will be prioritised for the most vulnerable and those least able to contribute, 'developing ways to support those less able to pay'.
Training programmes will focus on upskilling people already engaged in housing retrofit activity as well as attracting new entrants to green skills.
Key ambitions are that by 2025:
148,000 houses across Wales receive retrofit measures to reduce heat loss
The proportion of heat that is electrified will increase by 3%
All new affordable homes in Wales will be built to net zero carbon with an ambition that net zero standards are adopted by developers for all new homes regardless of tenure.
However, action on net zero also depends on support from UK Government and the plan says there has been 'little engagement' on the Westminster heat and buildings strategy.
On existing homes, the plan cites the work of the Optimised Retrofit Programme and says that the new Welsh Housing Quality Standard 2022 will focus on Fabric First principles to bring all social housing as close as feasible to EPC A or equivalent within a decade. Welsh Government will continue to invest at least £108 million a year.
However, the plan warns about the consequences of UK Government plans to tighten the Minimum Energy Efficiency Standards to EPC C, pointing out that 109,000 PRS homes have an EPC rating below C and 60,000 have no EPC. It says that: 'In seeking to decarbonise PRS stock we must avoid losing stock, which could risk reducing housing options and choice, especially for black, Asian and minority ethnic households and those with lower incomes.'
Delivering retrofit in the owner-occupied sector will require a 'paradigm shift' to move from smaller-scale interventions that trial new approaches to a far larger programme for change that ensures interventions are effective and timely.
There are also plans for grants to bring empty homes back into use, with the plan pointing out that around 50 per cent of the carbon a house creates through its lifetime is produced in construction before the first resident moves in.
Welsh Government will also invest in research on behaviour change to encourage low carbon living.
First Minister Mark Drakeford said: 'The advice from the Climate Change Committee is clear, this must be a decade of action for Wales.
'We need to make more progress in the next ten years than we have in the last 30 years, this will be difficult but we will do it by working together.
'The challenges faced in coming decades cannot be under-estimated, and we must all work together to realise the opportunities available.
The plan drew a positive response from the Welsh housing sector.
CIH Cymru policy and public affairs manager Matt Kennedy said: 'This is a plan that recognises the huge influence housing has on the climate and how we live our lives in an environmentally-friendly way. Within this context, we strongly welcome the Minister for Climate Change recognising the huge challenge of retrofitting existing homes, prioritising additional funding for the Optimised Retrofit Programme to accelerate the pace of learning to improve our collective knowledge of what works.
'We also share in the government's ambition to deliver 20,000 low-carbon homes at social rent, and as we progress towards the Welsh Government budget in the coming months, we strongly urge for an approach that sees the long-term funding provided to deliver this in practice – recognising the huge impact that not only this will have on addressing the climate crisis, but also in buoying and healing local economies as we emerge from the pandemic.'
Clarissa Corbisiero, deputy chief executive of Community Housing Cymru, said: 'It is absolutely right that Welsh government sets out a clear vision for how it wants to tackle the climate crisis and make Wales Net Zero by 2050. It confirms what we already know – that housing plays a leading role in meeting this ambition, and we are reassured that Welsh government shares this view. But while this is a view shared, any plan must have in place the right funding to make it deliverable. We look forward to this Welsh government's first budget as an opportunity to ensure that funding matches the ambition.'
For more on net zero, including an interview with Julie James and views from across the sector, read the special issue of WHQ on climate change.