Insurance company Legal and General and Welsh bank Hodge have invested £5.5 million in energy technology and services company Sero Technologies.
The equity agreement gives than a stake of just under 30 per cent in the Cardiff-based company that has developed digital tools and expertise to design and deliver cost effective low carbon solutions for both new build and existing homes.
Sero has initially focused on working with social housing providers facing major challenges around regulation and funding, as they look to meet net-zero targets. Legal & General and Hodge's investment will support Sero in its next stage of growth, as well as its aims to support the delivery net zero financial products with institutional partners.
Through its alternative asset arm Legal & General Capital, the insurer is one of the UK's largest housebuilders by volume, with a commitment to deliver net-zero operational emissions from 2030 across its residential portfolio, there are significant opportunities for Sero to work with its existing housing assets and businesses.
Hodge, which is 79 per cent owned by the Hodge Foundation, is a specialist in mortgages, commercial finance and savings. Sero is seen a natural fit for Hodge as it looks to ensure that it continues to play its role in making society better but supports and invests in businesses which are closely aligned to this goal.
Sero works with landlords, mortgage lenders, housebuilders and more, to plot a pathway to net zero for their homes, providing the option of ongoing optimisation to ensure a good outcome for customers. Later this spring it will be launching its Building Passport, a digital app that allows homeowners to gain a greater understanding of the carbon footprint of their home, how they can make it more energy efficient, and track the progress of the home on its pathway to net zero.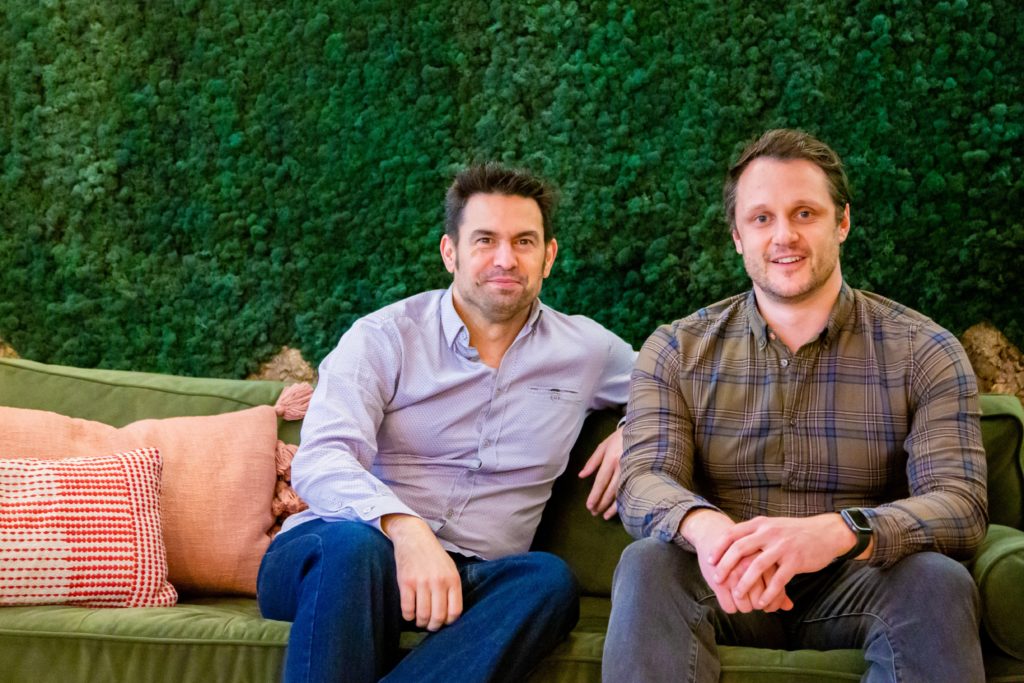 James Williams, chief executive officer at Sero (pictured right with co-founder Andy Sutton), said: 'The challenge of upgrading existing housing stock is growing as the urgency of solving the climate emergency becomes even greater. Improving the energy efficiency of our homes can provide long term economic benefit and comfort to residents, as well as reducing carbon emissions. This investment therefore is a huge milestone for Sero as we grow and bring new products to market to help the UK in its delivery of net zero.'
John Bromley, head of clean energy at Legal & General Capital said: 'Housing is a major contributor to carbon emissions, requiring some of the most challenging and immediate overhauls of any sector. We are delighted, therefore, to be investing in a business that will play a major role in putting UK housing on a pathway to net zero, whilst providing significant job creation in the clean energy sector and supporting the UK's SMEs.'
David Landen, chief executive officer at Hodge said: 'I'm delighted to be able to announce Hodge's investment in Sero. Our homes are one of the largest contributors to the UK's carbon emissions and all new and existing homes will need to evolve to enable us to meet our 2050 net zero carbon target. Sero seamlessly guides people through understanding their own path to net zero as well as supporting them in the steps required to meet that goal.'
Two new directors with links to Legal & General and Hodge were appointed to Sero Technologies in December. The deal does not include housebuilder Sero Homes, which is a separate company.