Welsh Government will pay for fire safety surveys and establish a Fire Safety – Building Passport scheme for multi-occupied residential buildings over 11m, climate change minister Julie James announced on Monday.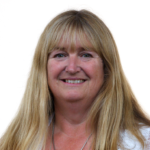 In a written statement, the minister hailed steps already taken to remediate Grenfell-style ACM cladding and added that: 'Despite this progress, we do not yet know exactly how many buildings are affected by fire safety defects and to what extent. It is critically important that we are able to understand the true scale of the problem in order to properly address it. To this end I am announcing Phase 1 of the Welsh Building Safety Fund.'
However, details of the remediation fund that will form the next phase of the programme will not be announced until the Autumn. Welsh Government has yet to receive confirmation from the Westminster government of consequentials for Wales from its announcement of a £3.5bn funding to replace unsafe non-ACM cladding in buildings over 18 in England.
The minister said she is 'yet to receive confirmation from UK Government on the level and timing of any consequential funding Wales may receive as a result of announcements by the UK Government earlier this year; this is despite repeated requests for clarity'.
The surveys funded under this week's announcement will aim to 'identify what measures and actions are required to make a multi-residential building as safe as it can be and protect lives and property in the event of a fire'.
Unlike in England, the focus will go beyond cladding to assess internal defects such as ineffective compartmentation and whether fire suppression and evacuation alert systems might be required. While high-rise buildings over 18m will get priority, the funding also cover mid-rise buildings over 11m. The scheme will be open to responsible persons, building owners and management companies from the Autumn.
The surveys will inform the creation of the Building Passports that will provide a 'single point of truth' not only about the works required to make buildings safe from fire but also set out a proposed schedule and timeline of works.
On further funding, the minister said: 'I remain acutely aware of the significant impact these issues are having on affected residents, both financially and on their health and wellbeing. We remain committed to supporting leaseholders and residents in Wales. We are developing a remediation fund which will form the next phase of our programme of support. I will announce the details of this next phase of the Welsh Building Safety Fund in the Autumn.'
She said that while some developers had set aside funds to help address safety defects, others should follow and she would hold a roundtable later in the year and 'continue to impress upon them the importance of stepping up to meet their responsibilities'.
On the consequential funding, she said: 'This is an issue for leaseholders across the United Kingdom and it is only right that Wales receives its fair share. I will continue to call for this and will inform Members when we have more information. But I will not allow the UK Government's delay to hold us up. We will continue to work with key stakeholders and industry experts to develop the next phase of our building safety fund.  We are also considering a buyout scheme to support leaseholders who are impacted by building safety and would prefer to sell their property.'
Welsh Government said that details of the remediation fund are being developed and will be informed by Phase 1 funding. Fire Safety – Building Passports will be key in identifying the route to remediation. Further details of this next phase of support will be made available as soon as it is finalised by Spring 2022.
The Welsh Building Safety Fund is being developed in tandem with legislative plans to reform the existing building safety system to ensure residents of multi-occupied buildings in Wales do not encounter these problems in the future.