Social Housing Grant (SHG) will rise by an additional £50 million under the final Welsh Budget for 2021/22.
Plans confirmed by finance minister Rebecca Evans will see total SHG investment rise to £250 million, almost four times the amount allocated in the Budget in 2016.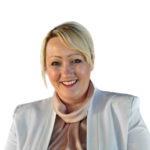 This is part of extra capital funding of £224.5 million to support Welsh Government's reconstruction efforts and stimulate demand and jobs. Draft Budget plans for a £40 million increase in Housing Support Grant were also confirmed
Background Budget documents say investment in social housing programmes will rise by a total of £100 million next year and support jobs and training opportunities for Welsh companies and localised supply chains.
That includes increasing investment in the Optimised Retrofit Programme to £50 million next year to continue the development of new skills, supply chains and procurement frameworks.
Other elements of the Budget include £12 million in Physical Adaptations Grant and additional financial transactions capital of £10 million for the Land for Housing Scheme, £15 million for the Property Development Fund and Wales Stalled Sites Fund and £10 million for Help to Buy Wales.
Rebecca Evans said:
'The Budget I have published today provides our economy with an investment  to help inject jobs and demand into a recovery that takes root today.'
Stuart Ropke, chief executive of Community Housing Cymru said:
'In a year when the importance of home has been highlighted more than ever, we are delighted to see record breaking levels of investment for housing confirmed in today's Welsh Budget. The additional £50 million allocation for Social Housing Grant takes the total investment to £250 million, nearly four times the amount distributed during the 2016 budget, and highlights the commitment the current Welsh Government has made to building good quality affordable homes.

'The £50 million investment for Optimised Retrofit is welcome news for housing association that are already embarking on innovative approaches to decarbonisation, and a further positive step to supporting housing associations to undertake their decarbonisation ambitions.

'We are also pleased to see confirmation of a £40 million increase for the Housing Support Grant. This funding will allow housing associations and support providers to continue providing essential services to tenants and support people out of homelessness, which has been vital throughout the pandemic.'