Housing minister Julie James has appointed Deep Sagar as the new independent chair of the Regulatory Board for Wales (RBW) from the start of January.
This follows an open public appointment process in accordance with the Governance Code on Public Appointments.
The Regulatory Board for Wales advises the Welsh Government on housing policy and regulation and examines the regulatory performance and activity of the Welsh Government and registered social landlords.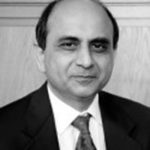 As the new chair Deep Sagar will provide leadership and strategic direction to the board, act as a spokesperson for the RBW and provide advice to the Minister on the health and performance of the housing association sector.
Mr Sagar has held numerous trustee, chairmanship and other publicly appointed posts in recent years. He has specialised in non-executive roles, particularly in housing, social care, health and the justice areas across the UK. He has chaired housing associations and been board member of housing regulators and a housing policy department.
He previously worked in business, having held senior management roles for Coca-Cola and Unilever. In Wales Mr Sagar chaired Flood Risk Management Wales and the shadow board of the Wales Audit Office and board/committee of organisations like the Leasehold Advisory Service and the Planning Inspectorate which catered for England and Wales.
He holds the following UK ministerial appointments:
Board member, Children and Family Court Advisory and Support Service (Cafcass)
Chair, NHS Continuing Care Review Panels
Member, Employment Tribunals
All public appointments are made on merit and political activity plays no part in the selection process. However, in accordance with the original Nolan recommendations, there is a requirement for the political activity of appointees (if any declared) to be published. No political activity has been declared.
The appointment will start on the 1 January 2021 for three years and is recompensed at £256 per day.
Julie James said:
'I am pleased to announce the appointment of Deep Sagar as the new independent chair of the Regulatory Board for Wales.

'The expertise and skills Deep will bring to the Board will not only benefit the Board as it continues its work but will provide valuable challenge and advice which will help the development of the housing association sector.'