So, there it is, in black and white,  77 per cent of people in Wales believe that there should be a legal right to adequate housing incorporated into Welsh law.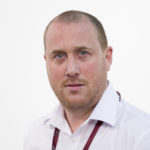 That's more than three-quarters that believes a safe, accessible and sustainable place to call home should be considered in the same light as the universal right to healthcare, free at the point of delivery, or free education until the age of 18 – both universal legal rights that with them go policy prioritisation and allocation of significant levels of resource.
That's according to the poll that CIH Cymru commissioned in partnership with Professor Roger Awan-Scully of Cardiff University and DeltaPoll.
And it is a significant figure. As Professor Awan-Scully says in his report:
'…there is clear majority support, across all social groups, for the idea of a legal right to an adequate home'.
This data now underpins the 'Back the Bill' campaign that CIH Cymru, along with partners Tai Pawb and Shelter Cymru, have been running to fully incorporate a legal right to adequate housing in Wales.
A campaign that recently included the publication of a draft bill that lays out the legislative journey that Wales could take to mirror nations such as South Africa, Argentina and Canada where a right to housing has already been incorporated into law.
Furthermore, 83 per cent of respondents believe that the government should be responsible for providing a home to a decent standard for everyone – the health service is the only priority people place above it.
And when you take out of the equation  Covid, Brexit and climate change,  housing comes fourth in terms of what people believe to be the most important issues facing this country, beating issues like crime, education, defence and transport.
In addition,  almost half, 49 per cent ,  felt that there should be more balance in public spending priorities with housing perhaps getting a more equal share of the Welsh Government's funding pot in comparison with health.
A fascinating statistic when you consider how the NHS dominates our public debate – particularly in the context of Covid – which suggests a nuanced understanding on the part of the Welsh public of the centrality that good, affordable and accessible housing should, and must, play in addressing many of societies woes.
So, we repeat our call to all political parties to fully incorporate the Right to Adequate Housing into Welsh law in the next Senedd term – to do so, will have the support of the vast majority of the Welsh public.
But the data does not provide easy reading all the way through the report!
Whilst the public is hugely supportive of a bigger role for housing, and the need for more social housing in particular  – with two-thirds agreeing that more affordable housing is needed in the area in which they live, there is still a huge amount for work to be done in addressing the stigma that persists around social housing.
Almost half of respondents, 47 per cent would want to see more social housing built near them, which represents a positive shift in views from the previous poll conducted in 2018 where only a third of respondents felt this way.
However, when you look at the same statistic amongst home-owners, it is only at 39 per cent, compared to private renters (59 per cent) and those living in social housing (65 per cent).
And sadly, the data also highlighted that negative views towards social housing persist, being seen as linked with higher rates of crime and anti-social behaviour and as a less desirable form of housing – that's why CIH Cymru have called for the next Welsh Government to commit to a strategy to end the stigma surrounding social housing because if we are to incorporate a right to adequate housing into Welsh law, then substantially increasing the supply of social housing will have to play a central role in delivering on that promise.
I think the data in this poll throws up some fascinating possibilities, as well as some challenges to the housing sector and the Welsh Government alike.
But we should all take a positive message from the report – that the nuanced understanding of the role that housing, and social housing in particular, plays in the delivery of better individual and community outcomes, better health and better public policy outcomes seems to be growing.
I for one, never thought that the support for a fully incorporated right to adequate housing in Wales would be nearly hitting the 80% mark!
It gives CIH Cymru, Tai Pawb and Shelter Cymru the public backing to take our campaign for a right to adequate housing to the next level.
It also gives housing professionals, the people that CIH Cymru represents, the ammunition to talk to our local representatives and wider stakeholders about the central importance of social housing in our communities.