United Welsh has agreed a £50 million loan with Scottish Widows that will enable it to build 700 new homes in South Wales.
At a fixed rate of less than 2.5% for 30 years, the loan will help the association contribute to Welsh Government's target of 20,000 new affordable homes. Once completed, the developments will bring its total housing stock to more than 7,000 properties.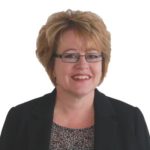 United Welsh chief executive Lynda Sagona said:
'At this time of great uncertainty where home has become more important than ever, we are delighted we have been able to negotiate this loan on very competitive terms with Scottish Widows.

'It will enable us to continue with our ambitious development programme providing much needed homes for our local communities.'
Grahame Sturges, chairman of United Welsh, added:
'Having a safe home is of paramount importance to everyone and securing this funding will help us to provide that for many more people.

'It will also mean we can continue to make a valuable contribution to the local economy of South Wales as we develop these homes, which is now more critically important than ever.'
Gavin Reid, associate director at Scottish Widows, said:
'We are delighted to have structured a long-term funding solution to support United Welsh's new build affordable homes strategy, whilst securing high quality cashflows aligned with our annuity liabilities.

'Being able to complete this transaction during such unprecedented times helps demonstrate our wider commitment to the social housing sector, in which we have now invested more than £3bn.'
Legal advice was provided by Clarke Wilmott and Treasury services by Centrus.