If you work in housing and homelessness the decisions you make in your daily working life are likely to involve administrative justice. Helen Taylor reports on findings from a research project that reveals impacts that vary between different types of landlord.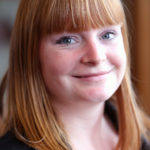 For the past 18 months, academics from Bangor University, Cardiff University, and Cardiff Metropolitan University have been undertaking research on administrative justice in Wales funded by the Nuffield Foundation.
This research has focussed on two case studies of public decision-making in Wales: education and social housing and homelessness. This week sees the publication of the housing element of this research, with the education and broader administrative justice report to follow.
Hopefully, a number of you reading this will remember us loitering at sector events, asking you whether you regularly engage in 'administrative justice' in your roles, and how this might be done differently. We asked for views on the implementation of the Housing (Wales) Act 2014 and allocations processes at conferences. We emailed housing officers about access to justice, we held a workshop discussing issues relating to tenant engagement and adversarial approaches to law-making. We talked about decisions that practitioners make about tenants and service users daily, in terms of the codification of law and statutory redress.
One of the first learning points of the project, for me therefore, was around language. The term 'administrative justice' may mean something to those working in a legal context but often not to those beyond it. This is a crucial issue with administrative justice – that public service decision-makers often engage in it, but often don't recognise it as a concept in itself. Administrative justice is the justice of relationships between individuals and bodies performing public functions. It concerns 'how government and public bodies treat people, the correctness of their decisions, the fairness of their procedures and the opportunities people have to question and challenge decisions made about them' (Nason et al. 2020, p1).
In a housing context, administrative justice relates to a broad range of decisions regarding; homelessness duties, allocations processes, regulation and tenant engagement, the ability for individuals to challenge decisions that have been made about them. This broad set of decisions also occurs in a wide range of contexts. The actors involved in these are therefore many, from registered social landlords (RSLs) to local authority decision-makers, the Public Services Ombudsman for Wales to local councillors, third sector organisations to County Court judges. It is a complex system.
The ideas of simplification and clarity are therefore recurring themes within the recommendations of a report that:
supports work by the Regulatory Board for Wales around domain regulation and calls for a more equal process around regulation between local authority and RSL tenants. It further recommends a harmonisation of rights and administrative law between RSLs and local authorities
calls for more training for staff working in these areas around administrative justice, including in local authorities, RSLs, and local councillors
highlights the impact of working conditions on the ability for public decision-makers to make good decisions right first time and calls for more research to be undertaken into this
calls for local authorities to provide more clarity on informal and alternative dispute resolution measures that are available, as well as a clear outline of routes to redress for individual decisions.
These recommendations are a response to the concept of disparity which occurred throughout the research. Whether individuals are accessing housing through local authorities or RSLs, the activity that is happening is essentially the same – individuals are accessing support from the state around housing. The delivery mechanism for this, however, impacts on the quality of how this is met and the role that individuals play in these decision-making processes.
For example, there is a different regulatory framework and capacity for individuals to be involved in their housing between local authority and RSL tenants. In some local authorities there is clearer information available on challenging decisions that have been made, and there are third sector organisations available to provide support with this. In some, this isn't available. Depending on the RSL that individuals rent their property from, it might be a short or arduous journey through the complaints process, and the ombudsman cannot be involved until this has been completed.
All of these disparities have an impact on individuals, and their ability to be involved in decisions around their housing. Further recommendations from the report therefore call for the Welsh Government to extend the local authority internal review process from 21 to 28 days in order for individuals to be better able to access legal aid. It also calls for a consolidated and codified approach to housing law in Wales. This idea of simplifying and clarifying rights that are available to individuals could be considered an academic, or administrative, activity. However, it has a real impact on individuals and their ability to access justice.
It is this balance between administration and justice that makes administrative justice so important. Numerous small decisions made well can add up to individuals being supported and empowered in lives. Numerous small decisions made badly can lead to the opposite.
A consideration and clarification of administrative justice in social housing and homelessness in Wales would allow decision-makers to be supported in making these public decisions –  and enable individuals who are at the receiving end to know that these are being made in the best way, and easily challenge them if they are not.
We would love to answer your questions on this research and will be publishing a Q&A blog on WHQ next week. Please email Helen Taylor ([email protected]) with questions that you have and the authors will respond via the blog. Please get involved!
Helen Taylor is a lecturer in housing at Cardiff Metropolitan University