In the third in our series of blogs by housing students who attended the Wales Housing Research Conference 2020, Hannah Rowson reflects on cultural change and why minding our language matters.
Attending the 2020 Wales Housing Research Conference, I had the pleasure of listening to various professionals and academics from across the sector, all passionate about how we can work together and use the knowledge arising from research to meet the challenges we are currently facing. Climate change, homelessness, delivering better services with fewer resources…. the list goes on…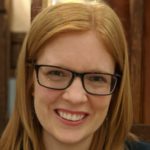 For me, two presentations from the day really stood out. The first was the afternoon plenary session delivered by Lindsay Cordery-Bruce, CEO of The Wallich, on the importance of cultural change in the sector in tackling the challenges we face. The second was the afternoon workshop delivered by Craig Gurney and Tom Simcock, presenting their recent research, which used critical discourse analysis to investigate how stakeholders across the UK have responded to incoming reforms in the private rented sector. Specifically, it considered how language has been used to construct resistance to these reforms.
Following Lindsay's presentation, I found myself thinking about organisational culture. An abstract, intangible concept, yet something that has a clear impact on how services are delivered and whether outcomes are achieved. It got me thinking about how cultural change requires organisations to understand the elements contributing to their cultural identity and how these can interact to maintain cultural norms, often stifling needed change. How can organisations view themselves more objectively, so they are able to break down these cultural barriers and start, in Lindsay's words, 'getting the system out of its own way'? After hearing about Craig and Tom's research, it occurred to me that taking a closer look at how we use language, both as individuals and organisations, could provide at least some of the objectivity needed for cultural change.
The language of an organisation is a mouthpiece for its culture, providing clear messages about norms, expectations and attitudes. It can signal what is and isn't acceptable, how we view those we work with (in our case, our tenants) and can be used to justify action or inaction. By way of an example, in their analysis, Craig and Tom observed that the term 'vulnerable tenant' was often used as a euphemism for 'bad tenant'. This is not to say that anyone who expresses concerns about a tenant's vulnerability is implying that person is or will be a 'bad' tenant, far from it. However, their general point about the use of euphemism and metaphor in language really made me think about how, in social housing organisations, words can be used that sometimes frame people or practices in unhelpful, yet culturally accepted, ways.
For instance, what feelings and images are conjured up by the term 'probationary tenancy,' or when we refer to housing professionals who work directly with communities as 'front line' workers? What do we mean when we say a tenant has a 'chaotic lifestyle'? For me, the words 'probationary' and 'front line' bring up thoughts of criminality and war…is this helpful? I am in a 'probationary period' in my current role and must say that I have always found the use of this word in an employment context intriguing and not entirely comfortable! As for 'chaotic lifestyle', when we use this term, are we using it to try and access additional support for someone who has multiple complexities in their life and is struggling to maintain their tenancy as a result? Or are we using it to justify the withdrawal of support in a stretched system when someone has failed to engage? In my own experience, I have heard this term used in both ways.
As a sector we are not strangers to analysing the importance of language and how this relates to our organisations culture and practice. Tenant participation, for example, is an area where we are very much in tune with this idea. Craig and Tom's research highlights how paying more attention to the language we use in a broader sense, not just in relation to tenant participation, could be a valuable tool, helping us change organisational culture and improve practice. It has the potential to 'get us out of our own way,' so we are better equipped to meet the challenges we face.
Hannah Rowson is is a student on the MSc Advanced Practice (Housing) course at Cardiff Metropolitan University and attended the conference as part of the research methods module