Welsh Government has accepted in principle wide-ranging recommendations the Homelessness Action Group, says housing minister Julie James.
The group of experts was appointed last year to advise on Welsh Government's ambitious goal of ending all forms of homelessness or ensure it is rare, brief and unrepeated where it cannot be prevented.
The first in a series of reports, published in October, focused on the actions required to tackle rough sleeping during the winter of 2019/20 and the actions needed to prevent it in the longer term. In its initial response, the Welsh Government implemented a series of immediate actions to help more people who are sleeping rough off the streets.
The group, chaired by Jon Sparkes, Chief Executive of Crisis, has now submitted its second and most comprehensive report on the long term, structural and strategic policies needed to end homelessness.
The report sets out a framework of cross-government policies, plans and approaches so that:
Homelessness is rare: more measures to prevent it and ensure opportunities are taken to help people at a much earlier stage to ensure they do not lose their home in the first place
Homelessness is brief when it happens: in cases where homelessness cannot be prevented it should be a very brief experience, with people helped to stay in their home or rehoused as soon as possible with all the support they need;
Homelessness is non-repeated:  as well as being brief, any experience of homelessness should be a one-off and people should not be forced to experience multiple episodes of homelessness in their lives.
Homelessness Action Group chair, Jon Sparkes said:
'Homelessness is not inevitable, and it's something which, if we all work together, we know can be ended for good. It is vital that public services, organisations and individuals all do their part in working with anyone who is at risk of homelessness to prevent them from losing their homes in the first place and quickly responding if homelessness cannot be prevented.

'I'd like to thank everyone who has contributed to developing these recommendations, including those who have experienced homelessness, people who work in housing and homelessness roles, and the members of the Action Group.

'We're pleased to see the Welsh Government's commitment to agreeing a plan to end homelessness with partner organisations to ensure Wales can prevent as many people from becoming homeless as possible. We look forward to seeing how the action plan the minister has promised tackles each of the recommendations given but this is a promising step forwards in ensuring each and every person in Wales has somewhere safe and stable to call home.'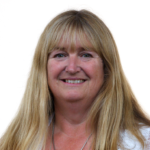 Housing minster Julie James said:
'I want to thank the Group for their tireless work and commitment in producing such a comprehensive report in a very short space of time. I know many others have assisted the group, including those with lived experience, and I am very grateful for everyone's input.

'I am pleased there is clearly much in this report that is already reflected in our approach to homelessness prevention – ensuring homelessness only happens very rarely, and when it does happen it is brief, and a family or individual does not repeat their experience of it. This is very much the approach the Action Group advocates. The report also very clearly reflects the cross-Government and public service response required to end homelessness which I set out last year.

'I am pleased to announce that I am accepting in principle all the recommendations in this second report and committing to working at pace with partners over the coming months to produce an action plan based on its recommendations. I intend to publish the action plan before the summer recess.'
The second report from the Homelessness Action Group addresses the question of what framework of policies, approaches and plans are needed to end homelessness in Wales. What does ending homelessness actually look like?
It recommends a prevention approach that is proactive and rights-based in line with the stance already taken in Wales on child rights and future generations.
That means treating adequate housing as a right and something that every citizen can expect.
As Jon Sparkes puts it in his introduction:
'With such an approach, we would ensure that enough housing is available, that housing is available that everyone can afford, and that where housing is paid for or supported by the state then citizens should not fear being evicted into homelessness. These are radical but practical solutions, and necessary if we are going to seek to end homelessness for good.'
The Action Group's final piece of work will be to consider how to ensure that the delivery of rapid and permanent rehousing is central to work to prevent, tackle and end homelessness and how to ensure the Welsh Government and partner organisations work closely to effectively prevent, tackle and end homelessness in Wales. This report is expected to be published later this year.