CIH Cymru is partnering with Welsh Government to increase the scale of council house building.
The plan follows a key recommendation of the independent affordable housing supply in Wales focused on the need to support local authorities in directly delivering affordable housing at pace and scale.
The review highlighted a number of timely advantages to enable local authorities, including the lifting of the HRA borrowing cap, the proposal to allow local authorities to access social housing grant and the potential of modern methods of construction.
In partnership with the Welsh Government, CIH Cymru has contracted independent consultant Simon Inkson to undertake a programme of work to support local authorities with a retained housing stock gear up to deliver new council homes at scale and pace.
As the membership body for housing professionals in Wales CIH Cymru will be providing ongoing support to ensure this work is able to achieve its goal of delivering more social and affordable housing across Wales.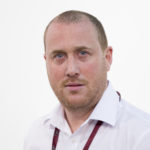 CIH Cymru director Matt Dicks said:
'If we are to meet the ambition of ensuring everyone has a safe, affordable place to call home there can be no underestimating the role local authorities must play by using their borrowing powers and their expertise to deliver affordable homes.

'Whilst there are different scenarios for how affordable housing is delivered across Wales, local authorities face the common challenge around resources to maintain high quality public services. We know that maximising the availability of affordable homes can go a long way towards alleviating the pressures and improve outcomes felt across other areas – such as public protection, social services and education. 

We look forward to supporting Simon, local authority housing professionals and the wider sector as we work together towards our common goal." 
Housing and Local Government Minister Julie James said:
'I have been very clear that my top priority is to deliver more social housing in Wales. With the lifting of the borrowing cap there is a huge opportunity for councils to start building again at pace and scale. There is a lot to do to make this happen, and Simon will work closely with the 11 councils with housing stock to help them rise to the challenge.'
Simon Inkson said:
'I'm excited to commence this challenge, restarting large scale council house building programmes across the 11 local authorities in Wales which have retained a housing stock. For the first time in a generation, local authorities have the opportunity to build homes to meet the housing needs of the communities they serve and I know that this is a prospect which excites both councillors and officers alike in the 11 authorities.

'Whilst we are at the very early stages of the project it is clear that a range of challenges face the 11 authorities in gearing up to building in substantial numbers, but I am confident that through shared learning, partnership working and collaboration these challenges can be effectively overcome.'