Matt Miller celebrates a Welsh welcome for refugees.
Last week I was gazing over a shimmering blue sea, rolling green hills behind me. All around me, families were picnicking on the grass, sharing food with other families that that had brought with them and chatting.
Yalanji (vine leaves stuffed with rice) are emptied out from saucepans onto plates and are passed around. A shawarma (sliced roasted meat in Syrian bread) is pressed into my hand. The only shouts were from the football match in the five-a-side pitch below, or from people launching themselves down the zip-wire further up the hill.
Was I holidaying on a sun-kissed Mediterranean coast? No, this was the Llangrannog Urdd Camp on the Ceredigion coast, which had been taken over for the day by Syrian families who had travelled from Ystradgynlais, from Aberystwyth, from Llanelli, from Cardigan. Everyone was enjoying the activities on offer, from go-karting to the climbing wall. Women crammed safety helmets on top of their hijabs and zoomed round a gravel course on quadbikes. All this was organised by Ceredigion County Council and the various support agencies in the region.
As I looked around at the families having fun, from time to time I couldn't help remembering the reasons why these families had to come here in the first place.  Children who had to cower in basements while their neighbourhood was pounded by bombs and mortars. Parents who had seen their baby die in their arms while their house was reduced to rubble.  Fathers arrested at checkpoints, imprisoned and tortured, for the flimsiest of reasons.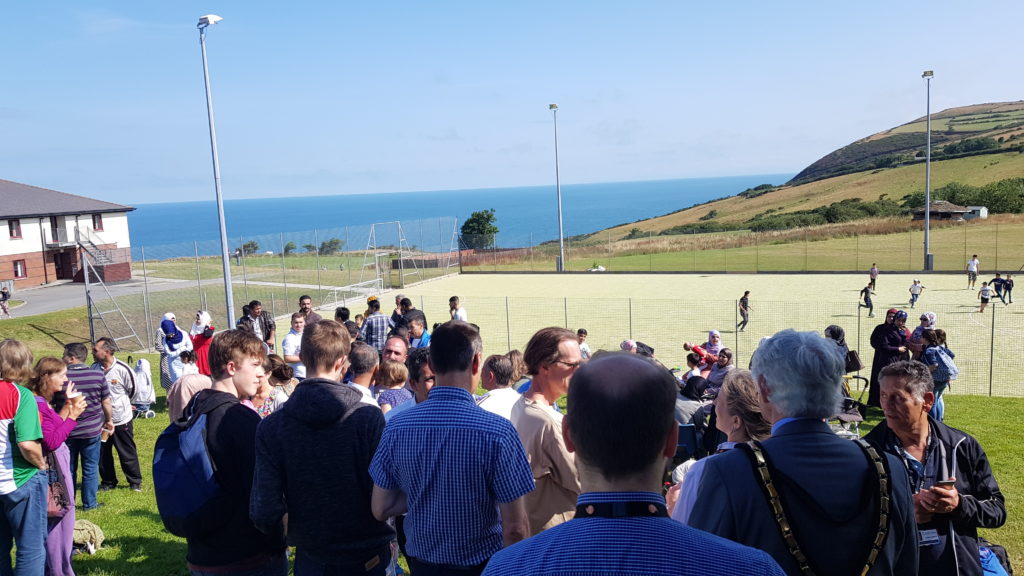 Wales has been able to help these people – and will be helping more in the future – because all 22 Welsh local authorities are committed to taking in Syrian families under the Home Office's resettlement scheme. In April, an event at the Senedd in Cardiff celebrated the 1,000th Syrian refugee coming to Wales since 2015. We have found homes for these families, and have engaged support agencies to help them settle in to their new communities – which may look very different from what they thought the UK would look like. Children are in school. People with serious medical conditions are receiving treatment. Adults are attending English classes.
Most of the towns and villages where they are living have never had refugees before. There are very few Arabic speakers, very few mosques. Places to buy halal food are few and far between. But it's working.
There are many challenges facing these families, including mastering English (and Welsh); finding work; adapting to our damp climate; finding support for post-traumatic stress. But just for one day, they, and I, could put these worries aside, and be happy.