New to the job is a feature where we meet people from across the sector who have taken on a new role. If you want to take part email [email protected]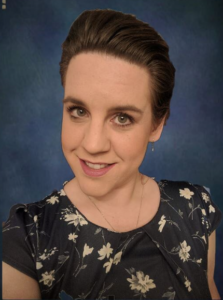 What is your name?
Rachelle Beasley
Where do you work and what do you do?
Hafod – Business Transformation Specialist
What made you choose a career in housing?  
Most of my experience has so far been in the private sector but I was finding that I needed my full-time work to be about improving and transforming an organisation that helps people, rather than just making a profit. What's more valuable than providing people with a safe and happy home and supporting them to identify and reach their aspirations?
What is the most important thing you have you learned since joining Hafod?
It's important that we continue to drive improvements and transformation in the third sector; this is where it's needed the most, improving the lives of people.
What advice would you give someone applying for a job in housing?
It's truly rewarding and there are so many wonderful people willing to share their skills and knowledge.
Where would you be working, if not in housing?
Any organisation that makes a difference to people's lives.
What motivates you?
Doing the right thing, making sure every person is treated fairly and with respect.
What do you do to relax?
Cooking and watching an embarrassing amount of Netflix.
Proudest moment?
Lots of proud moments seeing people in teams I've led develop their skills, grow in their roles and achieve their goals.
Most embarrassing moment?
There are so many that mostly include falling over myself, I have the balance and grace of Bambi on ice.
What was the last film you watched and how did you rate it?
John Wick 2, ready for John Wick 3. Loved it.