Tamsin Stirling reflects on the issues involved in setting rents that are genuinely affordable for different groups of people.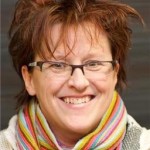 The Bevan Foundation and Shelter Cymru held a seminar earlier this month examining the issue of affordability of social rent and how this might influence rent setting policy in the future. The seminar was held in the context of the Welsh Government review of affordable housing supply due to be launched on 1 May, ongoing changes to welfare including the implementation of Universal Credit and a flat-lining of incomes for many low income households over past years.
Opening the seminar, Ian Wilson from Sheffield Hallam University highlighted that affordability of social rent is an issue for approximately 35-45% of tenants living in social housing. He also noted that affordability affects health, wellbeing and life changes and can prevent households from being able to move out of the grip of poverty and that affordability levels are likely to worsen due to changes to welfare.
In terms of where next for social rents, he set out three options:
do nothing
focus on 'treatment' – actions such as financial capability, money management support, provision of low cost loans etc
address the root causes – through actions such as affordability as part of rent setting, a real living wage, a more generous welfare system, different funding arrangements for social housing, supporting access to well-paid employment etc.
Much of the event focused on mechanisms for building affordability into rent setting such as the Living Rent model developed by the Joseph Rowntree Foundation. Representatives from Merthyr Valleys Homes and Trivallis set out their somewhat different approaches to putting Living Rent into practice.
My concern about Living Rent, and other methods of rent setting (with the exception of rent setting at the individual level which is currently being piloted by Dolphin Living), is that affordability calculations are based on average or mean incomes. So any groups facing structural barriers and whose incomes are below average (young people, women, people from BME communities, disabled people) will be at a disadvantage.
Take young people. We know that their incomes are a lot lower than older adults, whether they are working or not. So for young people seeking social housing, there is an in-built barrier to affordability for them. So what should we as a sector do?
Hope that they can access what we are providing?
Develop housing options specifically for them within the current grant and rent policy frameworks? An example would be Merthyr Valleys Homes. They have adapted two shipping containers which are let to young people at around £45 a week. It is likely that any such activity would be small-scale
Acknowledge the structural disadvantage that young people face and think about how we invest in social housing for them? A higher grant rate for instance? Or a specific programme to utilise publicly-owned land for social housing for young people? If we are to reduce rents for young people to make them truly affordable, then one or more of the cost centres of developing new social housing needs to be reduced. I would love to see a specific programme of social housing for young people living on low incomes that really plays a part in supporting them to successfully transition into adulthood and fulfil their potential.
The seminar provided much food for thought. There was significant debate about the balance of responsibility for achieving affordability between Welsh Government and individual social landlords, the need to engage tenants in discussions and decisions about rent setting and about policies that lock people out of social housing due to former tenant arrears.
One point that has particularly stayed with me was made by Ian Wilson when he said that landlords should be concerned about affordability even where tenants are paying their rent because life chances are affected when people cut back on non-housing spending.
It will be interesting to see what way forward on rent setting the review of affordable housing supply recommends, how much emphasis it places on affordability and the response of the sector in terms of how affordable the social rents of the future actually turn out to be.
Tamsin Stirling is an independent housing consultant. She's on Twitter @TamsinStirling1