Katie Howells rounds off Housing Women Cymru's week of action on sex for rent.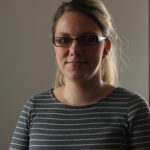 Sex for rent has been in the media spotlight over the last year as adverts have appeared online offering free or low cost accommodation in return for sexual favours.
Looking through Craigslist and other sites you will see adverts all seeking sex in return for lower cost or free accommodation. The adverts all use a wide variety of euphemisms but my favourite is the laughable 'friends with benefits'. Could a predator abusing their position in a market be anything further from a friend with benefits?
The online ads, however, are just the very tip of the iceberg and research shows that the problem is actually much more widespread; Shelter Cymru has casework evidence of some private landlords attempting to coerce tenants into sexual favours to clear rent arrears. Its survey of private tenants carried out by YouGov in 2017 found that 3% of women private tenants and 2% of male private tenants in Wales have been offered sex for rent by a landlord within the last five years. This suggests there could be around 6,900 women and 4,600 men who have been offered sex for rent in Wales in the last five years.
This week Housing Women Cymru launched our campaign to raise awareness of this abhorrent practice and end sex for rent in Wales.
Many people are shocked when we share the ads on social media, people genuinely cannot believe that this is actually happening; but this is a country wide problem; in big cities as well as much smaller communities. It is something as housing professionals we need to be aware of.
Sex for rent should not exist in a functioning and moral housing market. These shameful adverts have exposed the consequence of Britain's busted housing policy and is no doubt a direct effect of a country whose most vulnerable are being continuously battered by welfare reform.
Things are so bad that people are actually advertising themselves in exchange for a 'safe' place to stay. Yes these vulnerable people see this option as their safest one.
Support workers are aware that their service users are in these arrangements and are left frustrated with no other option to offer. This alone screams that things need to change. We know services have empty properties, why can't these people access them?
The focus of this week was to raise awareness. However, this is just the beginning of the campaign. This is not a single sector issue; we need to ensure that a multi agency and multi sector approach is put in place to be able to truly prevent exchanging sex for rent from being anyone's only housing option.
The media coverage to date has often highlighted how offering free accommodation in exchange for sex is a grey area of law. We now know that this isn't the case,it has been confirmed that this 'arrangement' is in fact illegal and can result in up to 7 years imprisonment; what we need now is to see these criminals prosecuted.
We have seen so much support over the last five days and that is something we are very grateful for. If you are interested in becoming involved in the campaign then follow the #EndSexForRent on twitter to keep up to date with the next steps of the campaign.
You can also support us by:
–           following the #NotaLandlord and retweeting
By tweeting your support, we can really get our message out there! This will be massively important in raising the campaign's profile and raising awareness of the extent of the issue.
–           Write a blog or create a vlog, the choice is yours.
If you are passionate about this subject area and know of people that have been affected then feed in to our campaign by sharing your stories. This will help bring to light the sheer numbers of people affected by this sinister practice. Please let us know in advance if you are planning to do this so that we can support you. Remember to hashtag #NotaLandlord
–           Contact your local AM/MP
A great way to make some change is to get your local AM/MP involved! Highlight the importance of bringing perpetrators to justice and equally as importantly safeguarding and supporting the individuals affected.
–           Be vigilant! If you see an ad, report it.
These vile adverts are not hard to find. Platforms such as Craiglist host a number of these illegal adverts so if you see it, report it. Report it to the site and report it to the police via their 101 channel. We ask that you do not respond to the adverts yourself out of safety.
Katie Howells is campaign lead for Housing Women Cymru