First Scotland, now England. The campaign to stop letting agents charging fees to tenants in Wales continues, says Liz Silversmith of Let Down in Wales.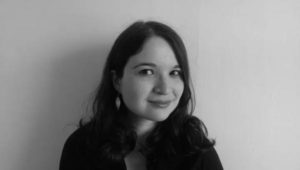 There have been some curious developments in the Assembly recently on whether Wales should ban letting agency fees.
Throughout the passage of the Renting Homes Bill last year, Let Down consistently campaigned for letting agency fees to be banned. This was alongside other measures we felt would ensure renters' rights, such as an Ombudsman or Tribunal to mediate between renters and landlords and a new Welsh Tenants Quality Standard, in order to bring private housing quality in line with social housing's Welsh Housing Quality Standard.
However, the Welsh Government repeatedly voted down attempts to do so. Plaid Cymru's former housing spokesperson, Jocelyn Davies, tried amendments to ban fees but the then Housing Minister – Lesley Griffiths – stated she was worried this would merely increase rents. This is in spite of the fact that Shelter did not find any evidence for this when they were banned in Scotland and a House of Commons select committee decided that any evidence was inconclusive.
Just because letting agents tell you they will push the rents up, doesn't mean they will. Actually, rents are usually determined by the average wages in the area. If a flat is unaffordable, it's unaffordable; rents go up because of supply and demand, not because the agency is annoyed that they can't charge fees anymore.
In addition to this excuse, the Welsh Government insisted that they did not have the powers to ban letting agency fees, despite housing being devolved. This was proven wrong by one of their own backbenchers, Jenny Rathbone AM, when she secured a short debate in September 2016 on banning letting agent fees. Her advice from the Assembly's Head of Legal Services confirmed that the Welsh Government actually did have the powers.
This was proven again when the UK Chancellor, Philip Hammond, announced in his Autumn Statement that he would ban letting agent fees. But only in England; clearly he thinks this power is devolved as well.
 So where are we now? Last week, five AMs attempted to put forward Proposed Member Bills (when backbenchers have the opportunity to put forward their own legislation, rather than just follow the Welsh Government's legislative agenda). There were three Labour backbenchers and two UKIP AMs who tabled ones to ban fees. A debate back in December, led by UKIP, confirmed that there was support across the whole Assembly for this legislation; Plaid Cymru, Welsh Conservatives and Labour backbenchers all joined them in calling for the fees to be banned.
Given this strong support, a Proposed Member Bill would almost be guaranteed to go through. But, unfortunately, none of these five AMs were picked. The ballot is merely a lottery and out of 29 proposed Bills, the odds weren't great.
After this, it feels a little back to square one, with the Welsh Government still delaying any work to actually ban them and with backbenchers still frustrated at the lack of action. However, we do have confirmation that the whole Assembly is in support of this and that Welsh Ministers absolutely do have the powers to do something.
It would be an embarrassment for Welsh Labour if the UK Government got there before them and, given Philip Hammond's pledge, they probably will. Then we will be in a situation where both Scotland's and England's renters don't have to pay fees, whereas in Wales, we're stuck with them, until the Welsh Government decides it's a high enough priority.  
Let Down will continue with our campaigning. Since there won't be another Proposed Member Bill ballot until much later in the year, we'll be pressing the Housing Minister, Carl Sargeant, for action. Check out our website to keep up to date.  
Liz Silversmith has been running the Let Down in Wales campaign since 2013, when she was disappointed to find the Housing Act doing very little to change the poor conditions for private renters. Follow the campaign on Twitter at @letdownwales and Liz at @lizsilversmith.