Supply chain challenges are undermining ambitions for new homes and improvements to the existing stock, says Matt Kennedy, but there are ways to tackle them.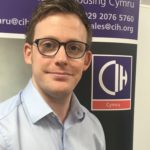 All of us, at one point or another, will have seen the tangible images that demonstrated how vulnerable global supply chains can be. The lorry driver shortage, the subsequent fuel crisis, the blockage of the Suez canal – all showed the stark impact any limits on supply and shocks in demand can have on a wide variety of industries.
The housing sector has been far from insulated from those very pressures. Through our Tyfu Tai Cymru project, we undertook a detailed survey of local authorities and housing associations which revealed the extent of the issues being experienced and their effect on building new homes, day to day maintenance, fire safety and retrofitting activity.
Building new homes has seen a significant impact with 90 per cent reporting either moderate or significant issues with their supply chains.
'I have been involved in this for over 30 years and I have never witnessed anything as concerning as the current situation on an already limited and stretched supply chain' – survey respondent
Although the story of supply chain constraints cuts across all areas of activity we looked at, there were some revealing variations. In terms of day-to-day maintenance, financial constraints and access to external expertise were by far the biggest problems whilst things like concerns about new products or internal expertise were non-existent.
However, linked to fire safety, organisations were understandably concerned about any new or unfamiliar products, with access to both internal (and especially) external expertise being a huge problem. Procurement challenges also came up as the biggest issue in this area compared to any other.
When we focussed in on retrofitting, tenant concerns featured as a prominent issue alongside financial constraints and a lack of external expertise. This was further compounded by a lack of product knowledge, and procurement challenges.
Looking in more detail at the raw materials and components that are in particularly short supply, or difficult to access in the desired quantities – timber comes out well ahead of anything else. Although worryingly, items that would be required for any (and all) parts of the construction and maintenance process for any home are impacted to one extent or another.
'Overall costs have increased by 10 to 20 per cent, making schemes unviable when previously they were' – survey respondent
The impact of all this in practice? Clearly cost increases have been experienced across the board, with time delays also proving a consistent feature. Whilst most respondents didn't report an impact on quality, almost 20 per cent did feel there had been a moderate impact in this area.
Knowing that these pressures aren't going to ease overnight organisations are taking action. Upskilling existing staff (to reduce the reliance on external expertise), increasing storage capacity, exploring the use of alternative materials, delaying some major works and increasing lead-in times (to more effectively factor in delays) represent just some of the activity reported.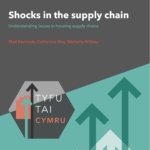 Building on that combined sector effort we believe that the Welsh Government can take additional measures to mitigate supply chain challenges. This should include regularly reviewing how grant funding recognises cost inflation, regularly engaging the sector on supply issues and collecting wider data to help foresee these kind of pressures and supporting smaller contractors in particular with financial (cash-flow) support.
But these issues aren't all for the government to mitigate. It's vital the sector shares the learning from that proactive activity, looks at how partnerships could help strengthen procurement arrangements and perhaps most importantly – look to engage tenants at an early stage to openly communicate the impact on services and utilise their expertise to manage the approach.
The examples in our research show that this isn't just a simply issue of getting a product or material from A to B in a timely way. It's layered with challenges around getting the right product(s), having the expertise to understand what is needed and the financial resources available to tackle challenges across different activities.
These supply chain issues cut across the ambition that we as CIH Cymru and the wider sector share with the Welsh Government – to build 20,000 low carbon social homes, make homes as safe as possible and improve the quality of existing homes at pace. If we take only the social housing target as an example, to achieve that we'll need to see consecutive record-breaking years for developing social housing in Wales. While being far from unachievable, the findings of our research acts as an anchor to that ambition, where increased costs and delays are inevitably hindering delivery.
These recent supply chain 'shocks' give us pause for thought. It's time to really look at how the sector works together effectively to overcome these barriers; how both government and private investment can be harnessed to create more sustainable supply sources, in ine with making greener supply chains; and how these supply chains serving the sector strengthen their roots within Wales so that the value of spending in the sector is realised in the prosperity of local business and communities.
Matt Kennedy is policy and public affairs manager at CIH Cymru