Welsh Government announced an independent review of affordable housing supply in April. Lynn Pamment, the chair appointed to lead the review, gives WHQ readers some insights.
The minister has established the review to examine and challengethe approach currently being taken to support affordable housing supply in Wales.  The Welsh Government has a longstanding commitment to increasing the supply of affordable homes in Wales and has a target of delivering 20,000 over the course of this Assembly term. However, there is a real appetiteto consider what more can be done in the future, in response to a range of housing needs.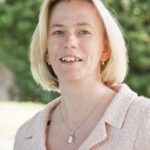 I am really pleased to have been asked to lead on this Independent Review of Affordable Housing Supply here in Wales, as I share the aspirations of many in the sector to seek ways in which the scale and pace of affordable housing delivery can be increased. This includes continuing to create an environment which provides opportunities and drives innovation and improvements in terms of design, quality and energy efficiency too.
Following the appointment of the remaining panel members announced on 11 May, we are keen to get going. We have held our first meeting and have the next one scheduled for the end of June. The panel is made up of six members who will bring real insight into housing supply issues and solutions. It's a high calibre panel who collectively bring a strong cross-section of skills and expertise across a breadth of areas.
In scrutinising the existing arrangements for delivering affordable housing, the panel will:
examine the scope for increasing sources of finance and the implications of that for grant intervention rates
examine how partnership working is currently governed between local authorities and housing associations, and recommend how relationships can be maximised to deliver on housing supply ambitions
evaluate the impact of moving to deliver zero carbon homes, including the role of off-site manufacture and modern methods of construction
provide advice on whether there should be changes to the standards governing the design and quality of affordable housing
make recommendations on how a sustainable rent policy can help determine long term affordability for tenants and the viability of existing and new housing developments
advise on how the development capacity in Large Stock Voluntary Transfer (LSVT) housing associations and stock-holding local authorities can be maximised.
This is not the entire scope or parameters of the review, but some key areas and possible opportunities for increasing affordable housing supply, which the panel will be considering.
The review will engage extensively with housing organisations involved in the delivery of affordable housing. I'm keen to provide a means for all those who wish to make a contribution to the discussion to have the opportunity to do so. The panel and I have committed to provide recommendations and a report by the end of April 2019.
In order to inform the work of the review panel, I have already sought input into some work stream areas, as it is crucial that input is provided from across the housing sector.  These are:
Understanding housing need
Grant allocation and intervention rates
Rent policy
Standards/Development Quality Requirements (DQR)
Local authority building
Modern methods of construction
Public sector land
Capacity of public sector and housing associations
Use of existing powers
Leveraging the investment potential in stock transfer and local authority organisations.
The independent review panel will also be looking to contribute to events where possible and tapping into the vast knowledge that we know exists in housing organisations and the members they represent. It will be interesting to explore how the review can balance the growing need for affordable homes against the continuing pressures on the public expenditure available to support house building.
I am aware of the passion and commitment that exists in the housing sector. This will be a very challenging piece of work for all those involved, but I've been really encouraged by level of interest in this review and will seek to harness such enthusiasm and interest at every stage of this work. I look forward to the debate and to exploring options with those in the sector.
Lynn Pamment is Cardiff office senior partner and the public service lead at PwC.