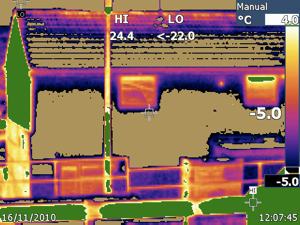 Christina Hirst provides WHQ readers with a clear direction.
Governments and policy makers have given great emphasis to the development of low and zero carbon buildings. Here in Wales, we have some excellent examples; the Welsh Future Homes project on the old steel works at Ebbw Vale, (reported in the October 2010 issue of WHQ), demonstrates what can be done and perhaps what the future holds for new build schemes. It includes three affordable houses and a visitor centre all built as exemplars of low carbon buildings. One of the houses has been designed to meet level 6 of the Code for Sustainable Homes – a zero carbon home – the first to be achieved in Wales.
It is fantastic to see this type of initiative here in Wales, but we must also remember the challenge that faces us. The UK Government is committed to reducing carbon emissions by 80% by 2050 and with housing being responsible for 27% of the UK's CO2 emissions, the pressure is on the housing sector to deliver. Yet 80% of the homes that will exist in 2050 have already been built! To meet this target, significant steps must be taken to, not only improve standard of new build, but to improve the energy performance of our existing housing stock. As if this wasn't pressure enough, the cost of the high energy usage of existing houses is underlined by the latest statistics which show that in 2008, 332,000 of households in Wales were estimated to be in fuel poverty (where more than 10% of their income is spent on energy bills) and that this figure had risen by 198,000 since 2004. This means that in 2008 some 26% of Welsh households were estimated to be in fuel poverty.
The recent investment by the Welsh Assembly Government of £30million into the strategic energy efficiency programme Arbed, has given the opportunity for over 6,000 homes in the most deprived communities in Wales to receive home energy improvements. The first phase of the programme involves working with social housing providers to make communities in deprived areas of Wales more energy efficient. This will be done by retro-fitting homes with measures including solid wall insulation and renewable technologies such as solar panels and heat pumps.
Our RICS members actively promote the many actions that can be taken by individual home owners and landlords to enable significant improvements in energy efficiency of existing buildings. These include insulation, draught proofing, secondary and double glazing, upgrading of boilers and improved heating systems with more efficient controls.
However, by coming together, (perhaps under the leadership of a RICS member), communities and businesses could reap financial and environmental benefits and address issues of carbon emissions and fuel poverty. The Welsh Assembly Government has set high targets in a drive towards a low carbon economy, aiming to generate twice as much energy by renewable methods by 2025 than happens today.
At the moment, renewable energy schemes seem to be either very large scale or particularly small scale. However, there is so much scope for mid-sized and shared projects which is not being exploited to its full potential in Wales and it is here where vast opportunities lie.
These projects are developed by members of the community coming together to form an energy consortium or cooperative. Everyone makes an investment in the technology and subsequently take a share of the benefits. This includes saving money on electricity bills as energy is being generated renewably and making money by selling surplus power to the National Grid and benefitting from Feed In Tariff income when appropriate. Projects can include anything from developing wind turbines, using solar panels, (perhaps by sharing roof spaces or stand alone arrays), or even collaborating on a biomass heating system which works on anaerobic digestion; generating heat through waste. This type of scheme will not only create cost effective energy, but will use the community's waste which will have a positive impact on waste minimisation.
In order to meet the Assembly's targets, it is imperative that more community schemes are encouraged across Wales. We should strive to stimulate the passion and drive for people to consider the opportunities that are out there.
Wales has already seen a number of examples of renewable energy projects formed by a cooperative between local communities and businesses. However, these are the exception rather than the norm – if we are to address the issues of fuel poverty and climate change in Wales, we need to make these the norm.
Christina Hirst, BSc(Hons), MSc, FRICS is Acting Director RICS Wales, [email protected]