Changes to planning rules can help communities take control of housing supply, says Claire White.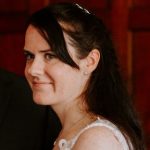 It's impossible to avoid the almost daily news stories about the housing crisis.  House prices are continuing to rise in Wales, even as the cost-of-living increases and communities are put under pressure. So, when visionary members of these communities bring others together to look at creating their own affordable housing solutions (community led housing, or CLH), the Communities Creating Homes programme, delivered by Cwmpas, is there to support them.
CLH remains an innovative concept in Wales, which has huge potential to grow, ensuring locked-in affordability for the communities who deliver it. The umbrella term 'CLH' encompasses various models including cohousing, Community Land Trusts, and co-operative housing. Motivations for developing CLH include the creation of greater community cohesion, the provision of homes for local people in second-home-dominated areas, and a desire for greater control over the provision of affordable, ecologically sound homes where the local community knows they are needed most.
There is much enthusiasm from communities to work this way, but examples of completed projects remain frustratingly scarce. Over the last decade, a few housing associations have taken a 'top-down' approach to creating a small number of CLH schemes and there are a handful of established housing co-operatives scattered across Wales. A recent example is Tir Cyffredin who Cwmpas have supported to purchase their house and create extra rooms for rent in Machynlleth.  By contrast, CLH is widely embraced in other parts of the world, including mainland Europe, North America, Scotland and more recently in England where a £163 million Community Housing Fund has supported the growth of the movement in recent years.
That innovation and the lack of established Welsh models to demonstrate how effectively communities can take a democratic approach to create affordable homes they want and need, means that, as with any movement, there are growing pains to deal with and barriers to overcome for the first time, as we try to apply new model within often under-resourced systems.
A key barrier we are working hard to address at present is that of introducing a new way of developing homes to the planning system. By its nature, planning is a fairly rigid system which permits only certain approaches to development. The innovation of bottom-up, community-led approaches to housing can run into problems when it meets the inflexibility of such a system, regardless of positive intent.
These planning challenges can be disheartening for communities who have worked hard to create strong visions, business plans, financial models and, in some cases, undertaken painstaking searches for suitable development sites.
This is therefore a key area for the Communities Creating Homes team to influence, to try and unlock some of these challenges. Some of the principal areas we are attempting to address for now are:
Community groups as developers of affordable housing
CLH is not considered as a mode of delivering affordable homes in Planning Policy Wales Technical Advice Note 2 (TAN2).  This currently states that 'social rented housing is that provided by local authorities and registered social landlords. Intermediate housing is that where prices or rents are above those of social rent but below market housing prices or rents'.  Through covenants and tenancy agreements, CLTs can ensure that housing built by and owned by the community can be affordable in perpetuity. Amendments to TAN2 recognising CLH as an affordable housing developer would address local planning concerns that could then be translated into local policies.
Community groups as developers of small rural sites
In Technical Advice Note 6 (TAN6), which covers planning for sustainable rural communities, planning authorities are encouraged to engage with the community and rural housing enablers to identify potential sites. These sites present an ideal opportunity for CLH groups to lead on smaller developments that meet a hyper-local need. However, as the policy definition of affordable housing works against them it remains difficult for these groups to bring forward sites for development and the onus remains on housing associations to meet the local need.
Community groups as providers of 100 per cent affordable housing should earn them an exemption from Section 106 cash contributions
Community groups seeking to deliver CLH will be providing affordable housing for local need. This is a major boon in the current climate and should be encouraged. Demanding s106 contributions as if they have the same motivations and resources as a private developer threatens their viability and can put groups off from progressing their ideas.  These groups usually have mixed funding and finance models with limited margins for additional costs.
By addressing the challenges set out above ambitious communities will be able to move forward to embed a thriving CLH sector in Wales that will be an example to the rest of the UK. The challenge to local planners and housing leaders in local authorities is to think innovatively and be shining examples of a creative response to the housing crisis by placing communities at the heart of local affordable housing solutions.
Claire White is community led housing advisor at Cwmpas