Community ownership of land and assets should be the norm in Wales, says Casey Edwards.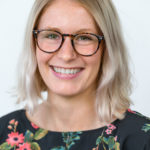 A recent report by the Institute of Welsh Affairs found that Welsh communities are the least empowered in the UK to protect land and assets. That's why we're calling on the Welsh Government to strengthen community empowerment and ownership rights to help boost the delivery of affordable community-led housing.
Legislation exists in Scotland that gives local people the rights, support, and funding to be able to take on land and assets for the benefit of the community. As a result of the Land Reform (Scotland) Act 2016 and Community Empowerment (Scotland) Act 2015, community ownership of land has increased by 80 per cent since 2010.
In England, the Localism Act 2011 was intended to empower local people to have more of a say on how assets and services are run and gave communities the right to nominate 'assets of community value'. However, it had little effect on the power balance between local communities, landowners and government and subsequently just 1.5 per cent of 'assets of community value' have actually been transferred to community ownership
Wales is even further behind. No such rights exist here.
In Scotland these community power and ownership right have been transformative for the community-led housing sector, giving local people and community initiatives the opportunity to build new homes and transform existing properties for the benefit of local people in need. Take the Knoydart Foundation on the West Coast of Scotland, that completed a buy-out of 16,000 acres in 1999.  Since then it has refurbished five properties, developed three new homes, and sold three plots to residents at a reduced cost, with four more in the pipeline. It has also allocated a small proportion of the existing housing stock on the island to seasonal workers, ensuring that they have access to affordable housing, which helps local businesses to continue operating.
Recommendations to strengthen community empowerment and ownership rights
Our report Community ownership of land and assets: enabling the delivery of community-led housing calls on the Welsh Government to strengthen community empowerment and ownership rights to help deliver their commitments to community-led housing as set out in the Programme for the Government and the Welsh Labour and Plaid Cymru co-operation agreement.
Our report included nine recommendations and we want to see the following changes implemented.
The Welsh Government should establish a Community Ownership and Empowerment Commission to stimulate innovative thinking on community ownership of land and assets in Wales (including research and recommendations on taxation, valuing land, capturing value etc.).
The Commission should inform the introduction of a Community Empowerment and Ownership Act.
Welsh Government should seek to improve access to information and data on land ownership and use.
The Welsh Government should establish a revolving loan fund for community-led housing projects to grow the number of affordable community-led housing projects.
The Welsh Government should develop a Community Wealth Fund using dormant assets that would invest long term in places that need it most and support communities to develop social infrastructure needed to own and manage land and assets.
All local authorities should produce guidance for development community-led housing and a percentage of public land should be allocated and protected for community-led housing development.
Local authorities should utilise their compulsory purchase order powers for community-led projects.
The Community Asset Transfer process should be formalised so that there is a standardised approach across all local authorities and public bodies.
Place Plans should be a mandatory part of the planning process enabling local people to have a voice in what happens in their area.
These changes would enhance participatory democracy at a local level and transfer the balance of power away from wealthy landowners to local people ensuring that communities across Wales have a greater ability to shape their local areas and deliver homes where they are needed.
Cwmpas' Communities Creating Homes programme has been supporting the community-led housing sector for nearly 10 years, yet we cannot point to the same number of success stories as seen in other nations due to barriers that can only be overcome with these changes to policy and legislation.
Community-led housing groups across Wales are ready and waiting for these changes, giving them the ability to create affordable, low-carbon homes for their communities and people in need.
We were delighted to see that the Local Government and Housing Committee has launched an inquiry into community assets and will be representing the community-led housing at the evidence session in July. Please contact casey.edwards@cwmpas.coop for further information. We have also received recent confirmation that the minister for climate change is due to respond to our report and look forward to hearing her views on the recommendations.
Casey Edwards is community led housing adviser