Housing associations are stepping up to the skills challenge ahead of WHQS 2023.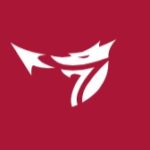 Welsh Government's proposed Welsh Housing Quality Standard 2023 (WHQS) will see housing associations build on the work they have done to meet the current standard to achieve multiple new ambitions. While we are motivated to reach a new standard, its stipulations look likely to require swift action, long-term planning and a new commitment of resources – not least in terms of staffing.
However, while the sector is facing the same type of skills shortage seen in multiple other industries, WHQS 2023 presents a good opportunity for housing associations to support current colleagues to learn new skills within their roles and attract new people who may never have considered working in the sector. The draft standard, which is currently open for responses, includes several new initiatives, including an energy efficiency target of EPC A / SAP92, an increased requirement for flooring, as well as consideration of biodiversity and water poverty – all of which will require skills development within organisations. This is why, ahead of WHQS 2023 being published, housing associations are strengthening their focus on ensuring that their staff have the skills in place to reach new targets and support their tenants too.
To aid this, we have recently relaunched our sector-wide recruitment campaign, This is Housing, which is designed to inspire people to excel in the housing sector. Working with HR teams inside housing associations and partners outside the sector, This is Housing is designed to close recruitment gaps across job roles – from finance officers to tenant support workers, from plumbers to governance managers – and inspire prospective applicants by showing what it is like to work in the sector. For example, as part of the campaign, we share positive stories from workers who may have 'fallen' into housing, but are now thriving and cannot see themselves working anywhere else.
We are keen to expand our campaign further, and form partnerships with other organisations inside the wider housing sector, and outside it – in addition to schools, colleges and universities. By working together we can tackle the recruitment crisis we are all facing right now and embrace the challenges brought on by WHQS 2023. Get in touch by emailing comms@chcymru.org.uk. For more details visit thisishousing.wales