Can housing come to the rescue? Kirsty Hickson reports on new research into how housing associations can deliver new and improved solutions in social care.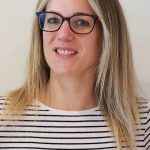 Over a quarter of UK social housing tenants are aged 65+, and the ageing population projects this number to significantly increase.  While many people aged 65+ receive care to help them live well, only one in seven live in specialist housing with care.
It is estimated the economic contribution of the care sector is around £25.6 billion. However, significant funding pressures mean an estimated 1.6 million older people are not receiving the care they need. Furthermore, social care workers were added to the Shortage Occupation list in February 2022. This perfect storm of increasing demand, spiralling costs and challenging workforce recruitment has left the UK social care sector crying out for solutions.
Despite the many challenges, social housing landlords have consistently proven their ability to develop solutions to address some of society's greatest challenges. Through collaboration can they realise a solution for housing and care?
Registered social landlords' role in the care revolution
Altair and our partners Guinness, Housing 21 and Devonshires sought to use our collective sector insight to investigate the role of social housing landlords in the care revolution. Housing and care have a rich history with many social housing landlords retaining their care offers today. Our research explored why housing with care providers continue to do it.
The consensus was that the social impact of delivering care was part of their DNA. 'We have always done it,' is something we heard. Others 'fell into' care, through acquisitions of housing and care providers over time. Additionally, as innovative business leaders, they placed value on the opportunity for income diversification.
Social housing landlords see opportunity and positive outcomes in supporting customers to move on from general needs accommodation to more suitable housing with care accommodation as they age. Alongside tenants benefiting from an existing relationship with their landlord, freeing up large, general needs homes, under-occupied by older people, is helping address housing demand.
Ultimately, people were at the centre of their service. They were dedicated to supporting lifelong customers, recognising quality care supports individuals to be healthy and independent, and better able to sustain their tenancy and pay rent.
That said, landlords were clear on the challenges. Those frequently cited were difficulty in staffing and low and decreasing margins for care services, alongside other risks associated with running care businesses. External factors included varying understanding and capacity in local authorities and uncertainty of funding. All of this results in care being a risky business for social housing landlords. So much so that some landlords have made the decision to exit the delivery of care services.
But those who continue to provide care, have creatively responded to these challenges. RSLs have often re-invented themselves, developing new strategies, business models, and diverse product offers.  he development of extra care is a good example of innovation for social impact.
The housing sector can make a real positive impact
Social housing landlords are in a pivotal position within the housing and care space. The sector has the capability to deliver new and improved solutions, making a real, positive impact on the lives of tenants and within the social care sector.
But the social housing sector must act together.
A decision about housing is, also, a decision about care and social housing landlords must push their way to 'the table'.
Our research established four goals for social housing landlords:
Leadership – Act and take ownership for what they can contribute to older people's independence
Integration – Find a seat at the table by working proactively with partners, ensuring offers are joined-up and responsive to needs
Innovation – Work to develop new solutions for housing and care that is fit for the future
Communication – Change the way they think and talk about housing with care, de-stigmatising housing for older people.
Registered social landlords are part of the solution, and we call on RSLs to adopt this manifesto for change. Each of the goals requires effort, partnership, and commitment by all landlords – not only those who provide care, and collectively we can work with social care partners to transform the delivery of care.
Kirsty Hickson is a consultant with Altair