Housing associations can tackle the housing crisis and deliver homes that are sustainable and affordable, says Laura Courtney, but development challenges include environmental management regulations as well as rising inflation.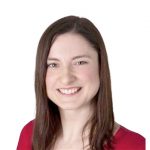 In Wales, we now have record levels of investment in building affordable homes for social rent. Back in March, Welsh Government confirmed a £1 billion multi-year settlement for social housing, which includes £310 million investment for this year alone.
This is a hugely welcome vote of confidence in the social housing sector. Importantly, this investment provides housing associations with funding to build new, low carbon homes, recognising the sector's key role in achieving net zero by 2050.
Housing associations are passionate about building homes that deliver excellent environmental management, create safe, healthy, connected places to live and provide the affordable homes that people in Wales need.
This approach can be seen clearly in development projects across Wales. One recent example is a project undertaken by Monmouthshire Housing Association in partnership with the Welsh School of Architecture at Cardiff University, which delivered a mixture of 17 high quality homes designed to be long life.
The association's goal was to eliminate the use of fossil fuels by using a combination of air source heat pumps and photovoltaics, with a view to minimising energy costs for tenants. Sustainable building materials such as timber frames were used throughout construction.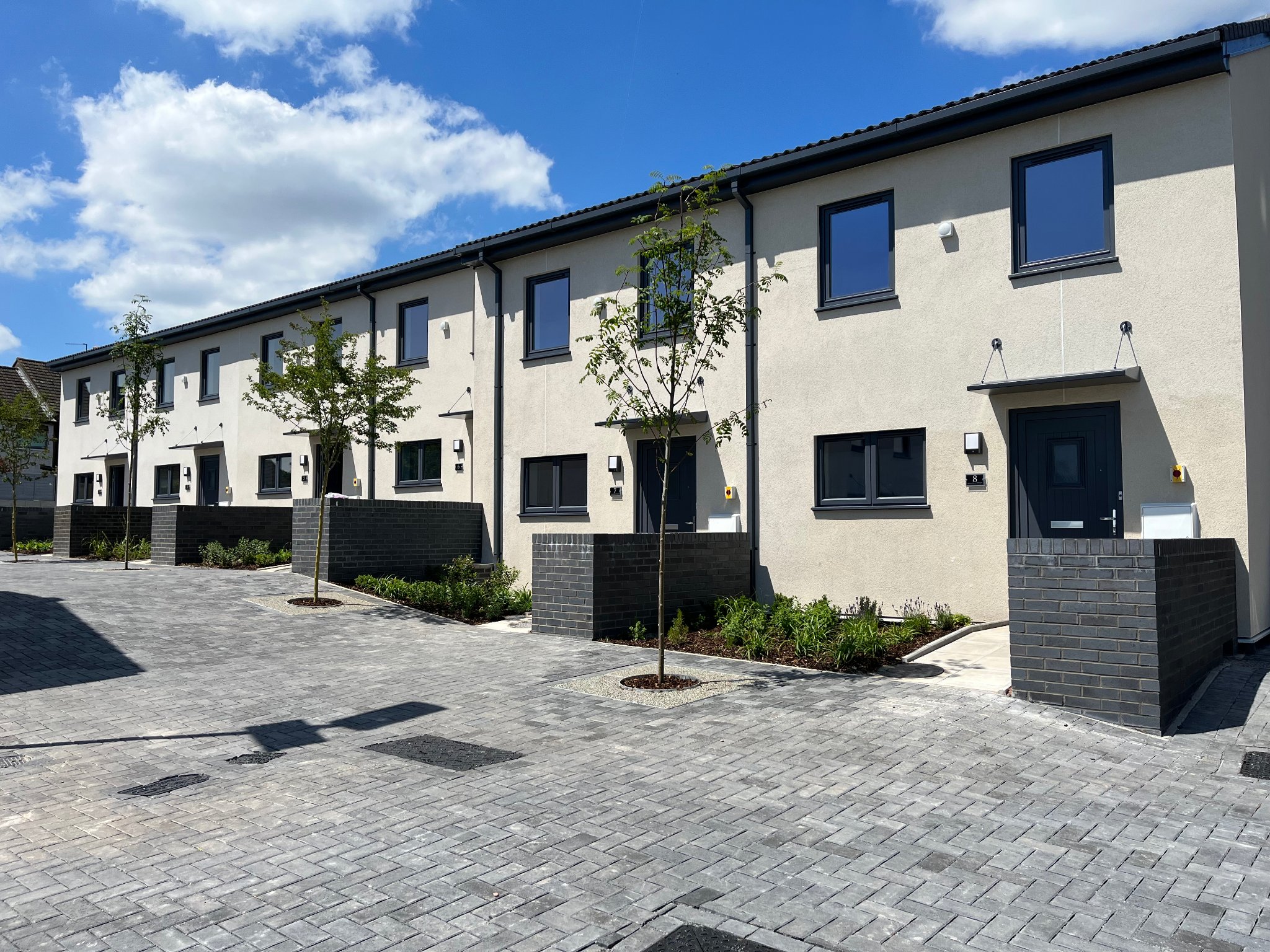 Low carbon embodiment was the focus for sustainable material choices such as sheep's wool insulation. While aluminium powder coated windows were included to increase lifecycle and paint-free exteriors were used to reduce ongoing maintenance requirements.
Specially designed sustainable drainage tree pits and bedding shrubs were incorporated into plans to manage rainfall and protect against increased flood risk too, as well as protect the environment from morphological and associated ecological damage resulting from changes in flow rates, patterns and sediment movement caused by the development.
The schemes were subject to ecological considerations and the association worked with Monmouthshire County Council to implement appropriate strategies for identified protected species. Common open spaces to encourage social interaction between residents and promote placemaking were included alongside infrastructure that motivates safe walking. Cycling routes are well lit and segregated from busy traffic, and use of public transport links is encouraged. The sites are also embedded in neighbourhoods close to amenities such as schools and scouts.
Development challenges
That is the good news. Housing associations are evidently dedicated to building new homes at pace, in a way that is environmentally responsible and creates great places to live. This would not be an easy task, even with blue skies overhead. Unfortunately, as is the case with so many industries across Wales, the social housing sector is currently weathering a perfect storm of rising material costs, disruption to supply chains, a cost of living crisis, and a changing landscape of recruitment and retention of specialist staff.
This has resulted in higher costs for delivering development projects. Associations have shared concerns with CHC that their home building schemes have been delayed over the past two years due to issues with obtaining materials and rising costs.
The reduction in availability of specialist and skilled staff is not unique to the housing sector, but here it has wide ranging effects on several aspects of the development process. Housing associations have raised concerns about design, planning and construction specialists in particular moving on from their positions after COVID-19, at a time when new skills and workforce capacity are required to support decarbonisation.
In addition, while the planning process has always been necessarily thorough, complexity and timescales have increased exponentially in recent years. This is due to an increase in the environmental management expectations which are rightly placed on developers.
Housing associations are committed to meeting these expectations and building places to live that enhance the natural environment. However, bedding in times for new approaches and the aforementioned reduction in specialist planning personnel mean that decisions on planning applications are taking longer than they otherwise would.
Take Sustainable Drainage Systems (SuDS), for example. The intention is that the process for gaining approval in relation to drainage should sit alongside the planning process. However, associations have reported delays with sustainable drainage approval which mean that this needs to be completed well ahead of the pre-application for planning. The task is made more difficult by the fact that detailed designs are needed in order to gain approval. Unless planning approval is achieved ahead of time, associations can be spending money on detailed designs for land they do not yet own.
Another particularly acute concern relates to the management of phosphorus. In 2021, Natural Resources Wales issued advice to planning authorities to address concerns regarding levels of phosphorus in rivers across Wales. This is vital work to prevent negative environmental impact from a range of sectors. However, one unintended consequence is that it has effectively brought social housing development in affected areas to a standstill.
In April 2022, CHC spoke to eight of the housing associations that are subject to this advice. They told us that 28 of their home building projects, designed to provide 1,046 homes in total across Wales, are not progressing at all while they await a resolution to phosphorus management concerns.
These associations have acted swiftly to seek solutions to mitigate the impact of their developments on phosphorus levels, and to seek to negotiate a more nuanced approach to implementation of planning advice that will allow progress to be made on development while phosphorus management systems are established. However, it has not yet been possible to make the progress required to move forward with affordable home development in these areas.
It is therefore hugely welcome that the First Minister, Mark Drakeford, committed to lead a summit to discuss solutions to the challenge of phosphorus management at the 2022 Royal Welsh Show. This demonstrates the leadership required to ensure that all parties involved can come together to agree on a positive resolution to the dual challenge of the housing crisis and the climate emergency.
Achieving our shared goals
Despite the difficult times, housing associations across Wales are finding solutions to these complex challenges in order to keep developing places to live which demonstrate excellent environmental management.
But while associations themselves are taking a pragmatic approach on the ground, solving these challenges for the sector will take a coordinated, holistic approach by all stakeholders.
Building on the leadership shown by the First Minister's summit, it is critical that Welsh Government considers how it can invest now in the infrastructure and capacity for environmental management needed to support home building.
In addition, it would be beneficial to explore targeted local interventions that could be made to bring greater resources into the planning system. Focusing on flexible solutions – on 'the art of the possible' – will help support local areas achieve their development goals and meet housing needs.
More strategically, there is also a real opportunity to take action to review and refresh policy and guidance to create a planning system which enables environmentally responsible development of affordable homes at its heart.
At CHC, we are looking with great interest at progress with the development of Unnos, the national construction company, which was a Labour/Plaid Cooperation Agreement commitment. We are keen to understand how an arms-length body of this nature might boost Wales's climate friendly construction capacity; prioritise getting the right people in the right places at the right time to make the system work; and deliver real strategic impetus to increase the pace and scale of social housing development. Done right, we hope that Unnos will be transformative and help housing associations to do what they do best – build the high quality, safe, affordable homes that people in Wales need.
Laura Courtney is head of policy and external affairs at Community Housing Cymru