A new campaign group representing leaseholders caught up in the building safety crisis in Wales is calling for urgent action from Welsh Government. Becky Ashwin reports.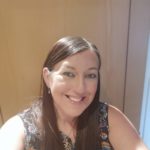 A view across Parliament Square shows Welsh flags flying next to a large banner calling to End Our Cladding Scandal. The group holding them are the Welsh Cladiators who are standing united with campaign groups from across the UK at the recent Leaseholders Together protest in London.
The Welsh Cladiators are a recently formed campaign group aiming to bring together leaseholders in Wales who are affected by the Building Safety Scandal. The crisis, triggered by the tragic events at Grenfell Tower in 2017, has seen leaseholders trapped in flats with zero value, with no way to sell and facing ever increasing costs.
Often referred to as the cladding scandal, intrusive building surveys have revealed this crisis goes much deeper than just cladding. Tests from Victoria Wharf in Cardiff Bay have shown that the buildings also have missing fire breaks, as well as polystyrene insulation, and incorrect compartmentation. These defects go back to the time of build and are not due to regulation reform in the aftermath of Grenfell.
Around the corner at Prospect Place another concerning situation is unfolding. Half of this complex is known to have ACM cladding which is being replaced. However, four years on residents in the other half still remain in the dark about the fire safety issues that might affect their homes and how much they may need to pay to correct them. Tests here have been put on hold while they wait on details of the Fire Safety Surveys announced by the Welsh Government in July. With funding not looking to be available until later in 2022 residents in the 500 flats worry their homes will remain worthless for the foreseeable future.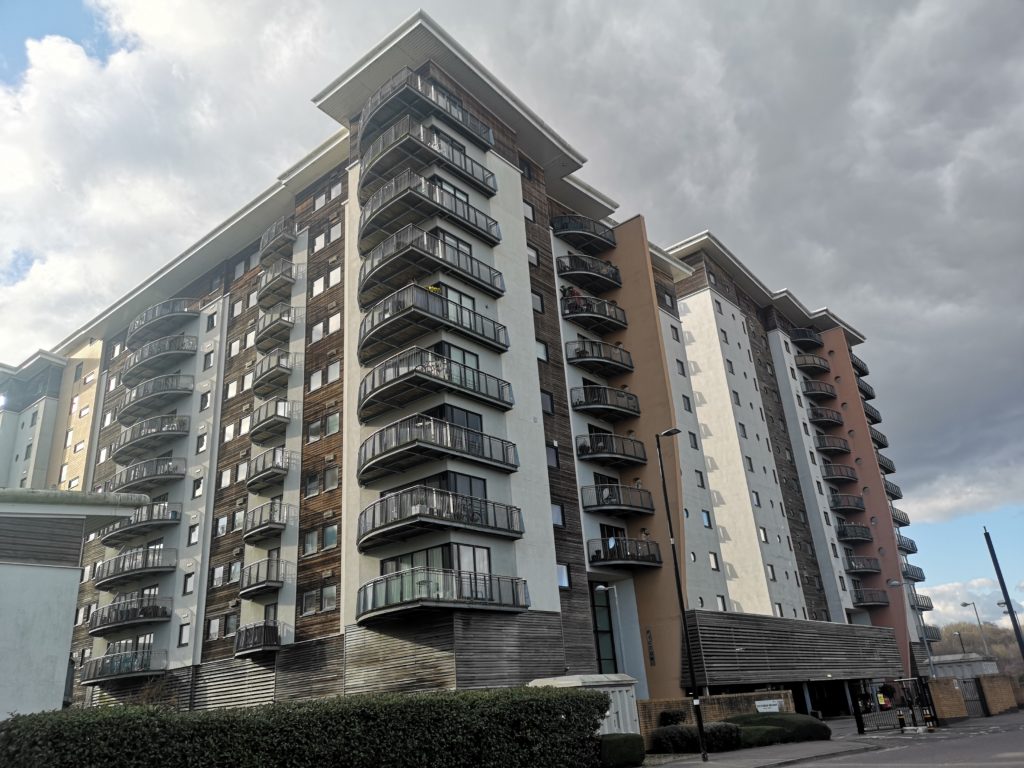 The bills to remediate the buildings are huge: at Victoria Wharf the estimated cost is £28 million for the site, around £60,000 per flat. As the wait for remediation continues leaseholders find themselves responsible for even more charges. A fire watch is in place 24/7 costing the residents over £2,000 every week. They have also seen their insurance fees increase from £65,000 to an unprecedented £629,000. While developer Taylor Wimpey hit the headlines back in March promising to contribute to sites such as Victoria Wharf, the residents there are still waiting for written confirmation. A verbal agreement to bring the buildings up to a B1 status would still see leaseholders incurring increased service charges as it is unlikely to change the sky-high insurance premiums.
Home owners are facing similar problems across Wales with complexes identified in Swansea, Barry and North Wales. There are an estimated 148 developments already affected and with the Welsh Government planning to bring in Fire Safety Building Passports this number is set to only increase.
The Welsh Cladiators state that the response to the crisis from the Welsh Government has been 'too little, too late'. With many residents having already footed the bill for costly survey work, the announcement from climate change minister Julie James to fund this work appears to some to be tokenistic. The Cladiators are calling on the Welsh Government to recognise the urgency of the situation as leaseholders struggle with ongoing bills. Through no fault of their own residents now face making decisions such as forfeiting their home or going bankrupt.
The campaign group is also looking to the government to establish a task force to tackle the crisis, similar to Australia where a team was set up only three weeks after the Grenfell fire. Currently leaseholders are often left in the hands of managing agents or freeholders who can stand to make profits from controlling the process. The scandal further highlights fundamental issues with leasehold, while residents don't own or control the exterior of their buildings their contracts, normally in place for routine maintenance, have been used to hold them accountable for these costs.
There is also a call to hold those that built these unsafe homes responsible. Residents are frustrated to see the same developers who have left them trapped continue to build across their cities and in some cases actually receive support in terms of Help to Buy schemes.
The costs of this crisis however are not just financial. A survey by the UK Cladding Action Group found that nine out of ten affected leaseholders had seen a deterioration in their mental health with a worrying 23 per cent having considered self-harm or suicide. Residents have found their lives on hold with the inability to sell cutting off opportunities to move to new jobs or start a family. There are examples of weddings being put on hold due to the ongoing costs and one pensioner who has lost her friends as they are too scared to visit her flat. Unfortunately as the Welsh Government continue to wait for consequential funding from the UK there appears to be no resolution to this crisis coming any time soon.
Becky Ashwin is a founding member of Welsh Cladiators. The group can be contacted on Twitter @ @welshcladiators