Action on the climate emergency can help to tackle the housing emergency, says Dewi John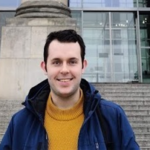 The COP 26 Conference is on the horizon and we are already feeling the impact of human-induced climate change. In Wales we have already experienced the worst flooding in recent memory with Storm Dennis, which brought a wave of destruction to our infrastructure and shook our communities. As much as climate change is a global problem it will have detrimental consequences for all communities here in Wales, but particularly the most deprived.
Shelter Cymru believes there is a solution to both the climate and housing emergencies. We know that people's homes play a significant role in both combatting and causing poverty. Although climate change is the greatest threat to mankind, it poses a unique opportunity to lift thousands of people out of poverty by eliminating fuel poverty. By solving fuel poverty, we believe we can help to tackle both emergencies.
Research by the Future Generations Commissioner for Wales shows that the residential sector contributes 10 per cent of Wales' carbon emissions and is one of the slowest sectors to decarbonise across the UK. We welcome the Welsh Government's target to build 20,000 new low-carbon social homes and recognise the importance of building low-carbon homes to alleviate the climate and housing emergencies. At Shelter Cymru we also believe more needs to be done to improve the quality and energy efficiency of our current housing stock. Decarbonisation is a crucial opportunity we cannot afford to waste, especially when our research shows that people in Wales are twice as likely than the rest of Britain to say they lived with damp and mould. Additionally, our research has showed that over a quarter of a million people are already cutting spending on essentials, such as on food and heating to afford rent or mortgage payments.
This demonstrates that the 20,000 target is only part of the solution: arguably the bigger challenge lies in existing issues with the current housing stock. Housing in Wales tends to be older, more rural, and bigger than the rest of the UK, with most of Wales' stock having been built before 1980. Research by the Bevan Foundation found that 55 per cent of properties that advertised their EPC rating were rated at either D or E, which suggests that most homes are expensive to heat. Therefore, the Welsh Government will need to fund work on decarbonising the existing stock, whilst financing new affordable low carbon homes. In the social sector these twin pressures are particularly acute, with one priority potentially competing against the other for funds. If the Welsh Government fails to meet the funding demands for both solutions, they will be forcing the two to compete against each other instead of using both solutions to uplift the maximum number of people out of fuel poverty.
We must also tackle our unreadiness to deal with the symptoms of climate change. Climate change will see sea levels rise by at least 1.3 – 2.6 feet by 2100. If we do not act now to mitigate the impacts of flooding and extreme weather events, we will further exacerbate existing social and racial inequalities. We believe the time is right for the Welsh Government to incorporate the right to adequate housing into Welsh law, and provide basic assurances to people that their home will be safe from the symptoms of climate change. These basic assurances could be guaranteed by investing in flood defences and introducing new building regulations for developers mandating mitigating measures for flooding. These relatively simple assurances will be crucial as we move into an increasingly uncertain future.
Shelter Cymru believes that home is everything and that everyone deserves a good home. But unless our housing stock can withstand the pressures of extreme weather events, the housing crisis will only become further entrenched by climate change.
Dewi John is policy and research officer at Shelter Cymru