UK
Universal credit cut by £20 a week
The Westminster government resisted pressure from charities, the opposition and six former Conservative work and pensions secretaries and withdrew the £20 uplift in Universal Credit on October 6.
The uplift was introduced at the start of the pandemic on what the government argued was always meant to be a temporary basis and maintained that work is the route out of poverty.
However, critics argued that it amounted to the largest cut in benefits since the creation of the welfare state and would mean 4.4 million households losing £1,000 a year. Around 40 per cent of those on Universal Credit are already in work.
The right-wing Legatum Institute estimated that the uplift had protected 840,000 people from poverty, including 290,000 children while the Joseph Rowntree Foundation estimated the cut would affect one in three families with children.
A week before the uplift was due to end, the government announced a targeted Household Support Fund for vulnerable families worth £500 million. Scrapping the uplift saves the Treasury £6 billion a year.
ENGLAND
Enter Gove as department is levelled up
Michael Gove was appointed as the new cabinet minister responsible for housing in a reshuffle that also saw his department rebranded to reflect the Westminster government's priority of 'levelling up'. His two big housing priorities will be planning reform and the building safety crisis.
The new Department of Levelling Up, Housing and Communities (DLUHC) replaced what was the Ministry for Housing, Communities and Local Government (MHCLG). Supported by a new junior minister, Neil O'Brien, Gove will be charged with defining what 'levelling up' means and his expanded portfolio also includes preserving the union. Previous secretary of state Robert Jenrick was sacked.
On planning reform, the government has already signalled a retreat from proposals that would have imposed higher housebuilding targets on Conservative seats in the South East and made it easier for individual planning applications to proceed.
In his Conservative conference speech, party chairman Oliver Dowden told delegates: 'We need to set out in law measures to protect our towns, villages and precious countryside from being despoiled by ugly development. Watch this space.'
On building safety, Gove has already signalled help for leaseholders with soaring insurance bills but will need to find a solution to the wider crisis that eluded Jenrick.
SCOTLAND
Councils get £10m to prevent evictions
Local authorities were given £10 million to provide grants to tenants who have fallen behind on their rent as a result of the pandemic and are at risk of eviction.
The grants will help tenants who are struggling financially as a direct result of the pandemic, allowing them to reduce or pay off their rent arrears. They will be available to tenants in both the private and social rented sectors.
This is part of a package of measures available to local authorities to prevent homelessness, alongside Discretionary Housing Payments and advice on maximising income. The grants also come on top of the Scottish Government's £10 million Tenant Hardship Loan Fund.
Housing secretary Shona Robison said: 'These grants will support tenants and landlords who are willing to work together to address rent arrears and agree a repayment plan to ensure the tenant is able to avoid eviction.'
NORTHERN IRELAND
New funding to beat supply chain squeeze
Communities minister Deirdre Hargey announced additional funding of up to £15 million to help housing associations cope with an upsurge in building materials costs.
She stressed that building more social homes is a priority as she works to address housing stress through what she called the biggest reform of social housing in 50 years.
The minister made the decision to approve additional Housing Association Grant to ensure the continued delivery of new social housing. Additional funding will be provided both for schemes which have started and schemes which are due to start in the coming months. The Housing Executive will now work with Housing Associations to establish the overall impact of these costs which may be up to £15 million.
She said: 'These measures will help address the concerns raised by the sector in relation to the recent volatility in construction costs.  My priority is that the cost increases over recent months will not have an adverse effect on the number of new social homes delivered this year.'
PUBLICATIONS 10 TO LOOK OUT FOR
1) Wales' housing crisis: the role of LHA
Bevan Foundation, September 2021
www.bevanfoundation.org/resources/wales-housing-crisis-the-role-of-lha/
2) Stepping up: how Covid-19 tested the resilience of Welsh places
Institute for Welsh Affairs, October 2021
www.iwa.wales/our-work/work/stepping-up-how-covid-19-tested-the-resilience-of-welsh-places/
3) No Place Left Behind – the Commission into Prosperity and Placemaking
Create Streets Foundation, October 2021
www.createstreetsfoundation.org.uk/no-place-left-behind/
4) What is the role of housing associations in providing intermediate and market rented housing?
LSE Housing and Communities, October 2021
sticerd.lse.ac.uk/CASE/_NEW/PUBLICATIONS/abstract/?index=8536
5) Debt in the pandemic
Bevan Foundation, September 2021
www.bevanfoundation.org/resources/debt-in-the-pandemic/
6) A new way of working: ending rough sleeping together
Kerslake Commission on Homelessness and Rough Sleeping, September 2021
www.commissiononroughsleeping.org/
7) What's causing structural racism in housing?
Joseph Rowntree Foundation, September 2021
www.jrf.org.uk/report/whats-causing-structural-racism-housing
8) Delivering an equitable net zero transition
Institute for Public Policy Research, October 2021
www.ippr.org/research/publications/delivering-an-equitable-net-zero-transition
9) Rethinking housing supply and design
Women's Budget Group, August 2021
wbg.org.uk/blog/rethinking-housing-supply-and-design/
10) Deploying modular housing in the UK: exploring the benefits and risks for the housebuilding industry
Cambridge Centre for Housing & Planning Research/Places for People,  August 2021
www.cchpr.landecon.cam.ac.uk/Research/Start-Year/2019/housing_market_wider_economy/deploying-modular-housing-uk-exploring
WELSH GOVERNMENT
Ban on gas heating in new social homes
Fossil fuel heating was banned in new social homes from October 1 and Welsh Government wants private developers to adopt the same new build standards by 2025.
The move is part of a Welsh Government commitment to renewable energies and cutting edge technologies in its new Welsh Development Quality Requirements 2021 – Creating Beautiful Homes and Places.
Homes will need to reach the highest energy efficiency standards to reduce carbon use during build and when inhabited. As well as sector leading space standards, developers will need to consider recycling and food waste storage under the new rules. Wales currently ranks number three in the world on recycling but is striving for a zero waste future.
Beyond low carbon targets, the standards also require new properties to be 'gigabit ready', meaning fibre optic broadband or gigabit wireless technology is available, alongside a choice of internet service providers. Where this currently isn't in place, infrastructure to enable future installation without disruption must be provided.
These changes are seen as particularly timely following the pandemic, which saw much of the country needing to learn and work from home, as they recognise a future of flexible working.
The new standards also favour good design and generous space so people live well within their homes. This is not only aimed to boost wellbeing and keep communities together, but to respond to the changing needs of residents, such as ample floor space to ensure adaptations for older and disabled people can be facilitated.
Modern methods of construction, such as the use of timber and factory built homes are also championed in the new guidelines.
Climate change minister Julie James said: 'Curbing the worst impacts of climate change is a matter of social justice, but so is ensuring people have access to internet in their homes, and enough space to live well. These standards ensure all of these targets are met as they reflect our modern ways of living and changing lifestyle needs.
'Making use of innovative construction methods and design, I have every confidence the social housing sector will prove themselves trailblazers of the ambitious standards, as they deliver on our pledge to build 20,000 low carbon homes for rent over the next five years.'
Minister slams Westminster over delays to vacant land tax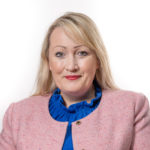 New tax powers to incentivise developers to complete stalled sites and build more homes are being held up in Westminster, says finance minister Rebecca Evans.
The vacant land tax was first proposed in 2017 as a way to stop landowners holding on to land identified for development and despite two years of work on the detail the UK Government is still asking for more information.
The minister told the Senedd that the episode shows that the system for devolving taxes is 'not fit for purpose' and is calling on the UK Government to revise the process for agreeing devolved tax powers.
She said: 'We began a national debate in 2017 about how new tax powers could provide opportunities to help us realise our ambitions for Wales. More than four years later those opportunities are still not available to us. The process is not fit for purpose and must be improved.'
The minister has written to the new financial secretary to the Treasury to highlight the importance of making progress with the request for powers for a vacant land tax.
She added: 'A vacant land tax alone is not the solution to the housing crisis, of course, but could help bring forward timely development. As it stands a landowner holding onto land identified for developments leads to a private gain and a public cost. A vacant land tax would incentivise development and create homes for people.'
Consultations
Open consultations of interest to WHQ readers include:
Removal of eligible care leavers liability for payment of council tax – responses by 12 November
Local taxes for second homes and self-catering accommodation – responses by 17 November
WALES
Ombudsman finds 'systematic maladministration' in homelessness reviews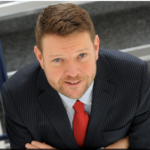 An investigation into the homelessness review process in Wales has found evidence of 'systemic maladministration' by local authorities that leaves vulnerable people facing homelessness at risk of grave injustice.
A report by the Public Services Ombudsman for Wales says that despite 'beacons of good practice', too many people at risk of homelessness are victims of injustice due to unacceptable delays, inadequate processes, poor communication and placement in unsuitable accommodation
The ombudsman recommends a new Housing Regulator role to assist local authorities in fulfilling their statutory duties consistently
This is the first-ever 'own initiative' investigation from the ombudsman and focuses on the administration of the homelessness review process by local authorities in Wales.
The investigation focused on three local authorities – Cardiff, Carmarthenshire and Wrexham – and considered evidence provided by the Welsh Government and third sector organisations such as Shelter Cymru. A review of homelessness cases from the investigated local authorities highlighted the concerns including Human Rights and Equality Act 2010 duties are not always taken into account in assessments and reviews; delays throughout the Assessment and Review Process and significant matters sometimes missed; failures to appropriately consider the suitability of accommodation; and failures to provide support to vulnerable clients and those with complex needs.
The investigation also found that each investigated authority applied a different approach to the homelessness review process.  In response, the Ombudsman makes a strong case for creating a housing regulator role in Wales, to add value to the development of homelessness processes and act in support of local authorities. He also recommends that a regulator should provide clear guidance to ensure consistency and address the concerns raised by his report.
Commenting on the report, Nick Bennett, Public Services Ombudsman for Wales, said:
'Evidence shows that a high proportion of homelessness assessment decisions were being overturned on review, and in some local authorities, this is the case year on year.  This suggested systemic maladministration and a failure to identify and learn lessons, and my investigation found this to be the case.'
'The work undertaken by Homelessness Teams in Wales during the pandemic has been admirable. However, as we look towards a post-pandemic future, anybody at risk of homelessness should be able to expect consistent service from their local authority, wherever they may be in Wales.'
Get the basics right, tenants tell landlords
Tenants think their landlords should concentrate on getting repairs right and improving existing homes, according to an opinion survey conducted by TPAS Cymru.
The quarterly survey for Tenant Pulse found that many tenants are feeling dissatisfied, disengaged and want the basics done right. Many of those who participated anonymously, both in the private rented sector and in social housing, say they have outstanding maintenance and repair issues, believe their homes are not affordable and do not feel their voices are heard.
Around 800 tenants participated, from a broad range of ages, backgrounds and local authorities. Among those interviewed in social housing, 37 per cent cite Universal Credit as their main income, highlighting the need to maintain the £20 uplift.
While 66 per cent of interviewees said they feel proud to live in social housing, a large concern was anti-social behaviour and a lack of amenities in local communities.
Almost half the private and social tenants believe their homes are unaffordable. While 16 per cent of private renting tenants (compared to 2 per cent in social housing) say they plan to rent temporarily before looking to buy, less than half intend to stay in their home for a long time. This was not always by choice, as many cited insecurity of the tenancy, with issues around private landlords selling their properties. Factors like outstanding repair and maintenance issues have caused some tenants to say they feel 'settled, but not secure'.
Only 7 per cent of respondents believed their home to be energy efficient. Almost half the tenants are struggling with damp and mould, as well as cold homes. This is a particular concern for TPAS Cymru with much of the recent news focusing on rising fuel prices this winter.
There was a noticeably higher level of requests for repairs and maintenance by BAME tenants, but only a quarter reported any communication at all with their landlord.
TPAS Cymru CEO David Wilton said: 'There is a desire across the housing sector to put tenant transparency, accountability, empowerment and listening at the top of the agenda, but the sector must act, not just listen.'
Lead contractor appointed for Penderi energy scheme
An energy retrofit scheme hailed as the largest ever of its kind in the UK has taken a step closer to realisation following the appointment of a lead contractor on the project.
Everwarm will oversee the installation of state-of-the art renewable energy generation, energy storage and smart energy management technology in almost 650 homes in the Swansea community of Penderi.
It is anticipated that the community will generate as much as 60 per cent of their total electricity requirements, protecting against the impact of future energy price increases, improving resident comfort and well-being, as well as reducing carbon emissions by as much 350 tonnes per year.
The homes are owned and managed by Pobl Group, which has partnered with renewable energy tech and service supplier, Sero.
The innovative scheme is supported by £3.5 million EU funds from the European Regional Development Fund (ERDF) through the Welsh Government, and is seen as a stepping-stone to a wider investment into the Penderi area that will have a positive impact across the entire community.
LHA leaves tenants with big shortfalls
Local Housing Allowance (LHA) only covers the full advertised rent on 4.8 per cent of properties in Wales, according to new research by the Bevan Foundation.
LHA is designed to allow tenants to rent the cheapest 30 per cent of lets in a designated area. However, the research found that an average gap of £133.53 a month between the LHA and this 30th percentile. The shortfall is bigger for larger properties and rises to £308.71 a month for four-bedroom homes.
The Bevan Foundation says that with so little choice on the market low-income households are faced with a choice of moving into accommodation that they struggle to afford, moving into low quality housing or risk homelessness. The problem is made worse by some landlords requiring multiple references or excessive deposits and imposing minimum income requirements on prospective tenants.
There are also concerns that the situation could deteriorate even further because LHA rates have been frozen at 2020/21 levels.
Welsh Housing Awards winners revealed
The winners of the Chartered Institute of Housing's (CIH) Welsh Housing Awards for excellence in housing were announced at a virtual ceremony at the end of September.
The Welsh Housing Awards recognise the creativity, passion and innovation of housing organisations and individuals across the sector in Wales. Despite the challenges faced by the pandemic, this year's awards received 73 entries across 12 categories. The winners were as follows:
Best housing story – sponsored by United Welsh
Wales & West Housing and David Cooksey – Twyncarmel food parcel project.
Communications in a crisis
Grŵp Cynefin Communications.
Excellence in customer service – sponsored by Solar Windows
Adra – customer excellence project.
Excellence in health and wellbeing
Grŵp Cynefin – HWB Dinbych Arts for health social prescribing project
Excellence in housing innovation – sponsored by Wales & West Housing
Swansea Council's community scale whole house retrofits for a low carbon future
Working in partnership – sponsored by Lovell
The Wallich – Ty Tom Jones: from zero to complete supported housing project in six weeks.
Supporting future generations – sponsored by ClwydAlyn
Empty Homes Teams – Ynys Mon & Gwynedd.
Supporting communities
Matthew's House, Swansea – Swansea Together – feeding the vulnerably housed during the COVID-19 pandemic.
Excellence in championing equality and diversity
Erosh – LGBTQ+ older people and sheltered and retirement housing: a good practice guide.
Delivering high quality homes – sponsored by Blake Morgan
Wales & West Housing – Ffordd Yr Haearn.
Housing Team of the Year
Cardiff Council – Housing First.
Leadership
Gavin Harvey, sustainability and conversation coordinator, Coastal Housing.
All shortlisted entries for the Welsh Housing Awards have been included in CIH Cymru's 2021 Good Practice Compendium – a core learning document full of inspiration, ideas, and innovation to help everyone across the sector create a future where everyone has a place to call home.
CIH Cymru director Matthew Dicks said: 'After a year's hiatus due to the pandemic, it is fantastic to see so many positive examples of innovation from the sector in Wales. Of course, we have winners and I'd like to share my heartfelt congratulations to them, but I'd also like to say a big well done to everyone who submitted an entry to the awards. All our entries had an incredibly high standard of innovation and delivery that we should all be proud of.'
MD appointed at Celtic Offsite
United Welsh has appointed a managing director has been appointed to lead a new offsite manufacturing social enterprise within the group.
Celtic Offsite will manufacture low carbon, timber frame homes from a new 28,000 sq. ft. factory in Caerphilly. Neil Robins has been appointed to lead the team, bringing 25 years of experience in the development and operation of timber frame businesses.
Celtic Offsite will provide affordable housing, building communities in partnership with contractors and developers using a Welsh supply chain including Welsh timber where possible, and local partners. The Caerphilly factory will also include a training suite to provide skills development and apprenticeships for green construction jobs, training the next generation of workers to deliver more energy efficient homes.
Lynda Sagona, group chief executive of United Welsh said: 'We are really pleased to welcome Neil to the United Welsh Group. He has a wealth of experience in timber frame manufacturing and importantly, he is also very much driven by our social purpose of making a difference to people and the communities where they live. It is great to welcome Neil on board.'