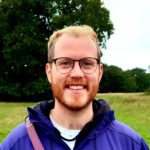 I live in central Cardiff, in an area predicted to experience seasonal flooding by 2050 because of the climate crisis. As I walk around my neighbourhood and see the young people gathered outside barber shops and others working hard in the shops and restaurants, I can't help but think of hard times to come. I find myself reflecting on the pandemic, as the regulations and the threat of illness wane. The disproportionate effects of COVID-19 on those already facing inequality has truly showed the gaps in our social safety net. And even more disturbingly, this undeniably highlighted systemic racism and inequality. The truth was simple: your chances of surviving the pandemic were impacted heavily by the colour of your skin, or if you are disabled. This is a bitter pill to swallow and a tragedy for those who died and those who lost loved ones.
I must consider COVID-19 a stark warning to our society. We have already started to see the effects of climate change ramping up. And sadly, at least for the initial phases this too will be a game of winners and losers.
There is a role for the housing sector in levelling the playing field. Ask yourself:
How are we reflecting on what we have achieved during the pandemic to help build resilience in our tenants' communities?
How will we continue empowering and resourcing our tenants to reinforce community networks?
How can we support communities to take ownership of community initiatives?
How can we equip the communities we serve to be ready for whatever the future may hold?
Doing all we can to resource communities to be stronger and more independent going into this will be integral to mitigating a disproportional impact on people facing inequality, be it our family, colleagues, friends, neighbours and other folks.
Rob Milligan is funding and partnerships manager at Tai Pawb and a Climate Cymru ambassador.