Housing associations are rising to the challenge of decarbonisation but need long-term certainty, says Bethan Proctor.
The challenges facing the Welsh housing sector's ambitions on decarbonisation are huge, but we will not be deterred.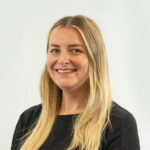 First, let's acknowledge the difficult truth: in Wales, homes are responsible for 27 per cent of all energy consumed and 15 per cent of all demand-side greenhouse gas emissions, making them one of the most significant contributors to emissions. The housing sector, therefore, has a significant role to play in helping the Welsh Government meet its legal commitment to reach net-zero emissions by 2050.
So what progress has been made?
The quality of housing in the social housing sector has been significantly improved by the current Welsh Housing Quality Standard (WHQS), where the majority of social homes in Wales are now EPC Band C or above. In practice, this means that tenants live in good quality, warm, comfortable homes. However, the scale of the challenge remaining is substantial. To tackle climate change and to reach housing decarbonisation targets as recommended in the Better Homes, Better Wales, Better World report, a transformation is needed in the way that we plan and fund the homes that we build and retrofit.
Improving the energy efficiency of homes will tackle climate change, but will also make homes more affordable to run, generate a cost saving to the NHS of £4.4 billion, and also boost the economy by providing jobs and training opportunities. To achieve these benefits, Welsh Government investment is crucial. We warmly welcome the Welsh Government's £250 million towards 20,000 new, low carbon social homes, but to meet our shared ambitions we need long-term funding certainty. We have calculated that a 10-year, £4 billion stimulus package, backed by a mix of public and private funding is needed to retrofit social homes to low carbon standards.
Housing associations have already begun retrofitting and building new, low carbon homes. There are 26 housing associations involved in the Welsh Government's Optimised Retrofit Programme, which, as part of the Pathfinder Project, is making 1,700 homes across Wales more energy efficient.
For example, Wales & West Housing is developing new, affordable eco homes in Bridgend which will use daylight to provide the majority of the energy needed. Their roofs will be fitted with photovoltaic (PV) panels and heat pumps and ventilation systems will also be installed.
Tai Tarian has established Tirnod, a not-for-profit organisation embarking on a wide range of sustainable projects to enhance housing provision in Wales. It will supply homes using modern methods of construction (MMC) and will also have a training academy for local builders to learn more about energy efficiency. It is anticipated that almost 400 jobs will be created or safeguarded and more than 5,000 sustainable homes built.
Housing associations want to go even further and have ambitions of being a low carbon sector. This means building and retrofitting homes to high energy efficiency standards, but it also means that some will invest in and deliver renewable energy and carbon capture projects which will decarbonise not just homes, but services, businesses and communities as well. For example, Pobl is reducing fleet emissions by switching to low or no emission vehicles. It's also planting a forest on existing land and managed woodland sites, with 2,000 native saplings planted in 2020 as well as switching to renewable electricity for offices and buildings.
As a sector we are exploring how energy can play its part in helping to fund decarbonisation. Establishing the sector's role in developing local energy systems, investing in generation and provision, building services to expand retrofit activity in the sector and beyond as well as innovative service models such as heat as a service and energy service companies (ESCOs) are all being considered.
Steps towards the decarbonisation of housing are happening, however we don't yet have all the answers needed to go full steam ahead. We need long-term certainty. Certainty on funding and on policy. The new WHQS will set out technical expectations and the Welsh Government's Low Carbon Plan, due later this year, is an opportunity to set out a clear roadmap. Although there is unlikely to be one answer to the funding challenge, government support has to be a big part of the mix. What we are clear on is that the ambition of housing associations will not waver.
Bethan Proctor is policy and public affairs manager at Community Housing Cymru