An affordability crisis is looming in the wake of benefit cuts, says Matt Kennedy.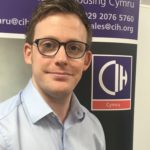 Messages from COP26 will inevitably demand nations, industries and us as individual actors in society to do more in the face of a worsening climate crisis. But your ability to act, to take notice, and to have an impact will to some extent be dictated by the priorities that exist in your life, the pressures and the personal resources you have available to make climate-friendly choices in all aspects of day to day living.
This autumn the COP will act as a backdrop to an affordability crisis that will impact households across Wales, where the concerns of many will be more focussed around how they meet their housing and broader living costs. The removal of the £20 Universal Credit uplift, the winding down of the furlough scheme, rising living costs at a time when many businesses and therefore jobs are still precarious and uncertain could combine to miserable effect.
The Bevan Foundation's excellent (albeit gloomy) work showed a number of compounding issues that will amplify the impact the removal of these support measures will have in practice. It revealed that 10 per cent of households have fallen behind on a bill since the start of the year and with 17 per cent having already borrowed to pay one and the impact of living costs increases are likely to be felt more intensely by social renters, parents and guardians.
That increasing need to make ends meet during the pandemic has been starkly reflected in the rise in claims for Universal Credit. Between February 2020 and February 2021, the number of households in Wales receiving the UC housing costs element increased 59 per cent from 80,772 to 128,701 comprising a 45 per cent increase in social tenants and a 77 per cent increase in private tenants. LHA rates, though now improved, still fall short of covering many rents. Our work with Crisis highlighted that 87 per cent of areas in Wales were unaffordable to single people, couples, and families.
The resilience of local authorities to respond also seems increasingly compromised. Our own survey work with local authority housing professionals at the height of the pandemic found that despite the dedication and determination to help people, there are real challenges around available resources and the capacity of services to respond. One local authority reported that it had seen a 300 per cent increase on demand to temporary accommodation since the start of the pandemic, having barely any viable housing option available to offer people in the longer-term due to housing market pressures more broadly.
The Welsh Government extended the six-month notice period to end a tenancy until 31 December and provided additional support for those renting privately to mitigate the impact of rent arrears. Despite this, research by the National Residential Landlords Association found that 42 per cent of landlords in Wales had experienced issues with rent arrears in the first half of 2021. Added to this, the report highlighted that demand for homes in Wales has been accelerating at pace – limiting housing options locally and increasing competition for properties.
The rent arrears level for registered social landlords in Wales has been in a relatively stable position throughout the course of the pandemic. The most recent data from March 2021 continued to show that a sharp rise in arrears in this part of the sector has not yet been realised. But given that we stand on the edge of a period that is going to thoroughly test the financial resilience of households and the ability of organisations to adequately respond further data releases should be more revealing.
As an organisation working to influence on both a nation-specific and cross-UK basis we believe a number of actions need to be taken with urgency by the UK Government:
Restore the £20 per week uplift to Universal Credit and Working Tax Credit and extend them to relevant legacy benefits for all householders
Raise local housing allowance to the 50th percentile and in line with local rent inflation thereafter
A minimum of one-year lifting of 'no recourse to public funds' and other restrictions on claiming benefits because of immigration status
Review the benefit cap and seek to increase it in areas with high affordability pressure
End the shared accommodation rate (SAR) or suspend it for anyone who has claim benefit for the first time during the pandemic.
For the Welsh Government, despite many changes not being within its gift we believe more needs to be done to raise the need for action with Westminster, use existing powers to ensure things like Discretionary Housing Payments have maximum impact and consider how the upcoming draft budget discussions could be an opportunity to increase housing-related support to ensure the sector can meet a potential surge in demand.
Matt Kennedy is policy and public affairs manager at CIH Cymru