Rising prices and materials shortages could compromise ambitious plans for new-build and retrofit, warns Michelle Wibley.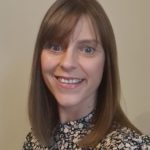 Climate change along with a lack of affordable housing has highlighted the need for the Welsh Government to implement new strategies to decarbonise existing social housing and ensure new build homes are built to reduce carbon emissions. However, the housing and construction sector are currently challenged with a limited supply of construction materials, delays in accessing them and increasing costs.
To boost the amount of affordable housing, the Welsh Government has made a five-year pledge to build 20,000 high quality, low carbon, social homes by 2025. In accordance with the Environment (Wales) Act 2016, it is duty bound to reduce 80 per cent of carbon emissions by 2050. In addition, the goal is to deliver a more 'prosperous, greener and equal Wales'. A key part of the Welsh Government strategy is the Optimised Retrofit Programme, to upgrade existing social housing through energy efficiency materials such as solar panels, installation of new heat pumps and intelligent energy systems. Not only will these measures help to reduce the carbon footprint, they will also be instrumental in helping social housing tenants reduce their energy costs.
But what could undermine that are the well-reported supply chain issues that have been impacting all activities in the sector.
Research undertaken by the IHS Markit and the UK Chartered Institute of Procurement and Supply into the supply chain challenge identified Brexit and the COVID-19 pandemic as the main contributing factors causing significant price increases and delays in accessing materials. Firstly, it is estimated that up to 60 per cent of construction materials are imported from the EU, whilst 60 per cent of softwood used for the purpose of construction is also imported from the EU. The impacts of Brexit have resulted in a limited supply of construction materials to the UK. Secondly, a surge in people renovating their homes during the initial lockdown resulted in a further reduction of construction materials. Finally, other contributing factors include big organisations stockpiling, global demand and a shortage of lorry drivers.
Although it is well documented there is a shortage of raw materials such as timber and steel, it is also noted that there is a shortage of electrical and plumbing products causing further disruption to the development process.
Within Wales it is recognised there is a shortage of skilled workers across all areas of the construction sector, but especially in technology and decarbonisation. To enable the Welsh Government to meet their strategic objectives, the current workforce will need to be equipped with the adequate skills, provided through upskilling and creating opportunities to gain experience, in addition to developing the relevant qualifications required for future workers to the sector.
Many of the complexities in accessing construction materials could result in many housing providers  experiencing their own challenges. Data obtained from the Office National Statistics has projected  a rise of 7-8 per cent in material prices, with an increase for certain materials, such as timber, which is projected to increase more than double during this year. Given existing pressures this could have a detrimental impact on the delivery of new homes and retrofitting existing homes.
A combination of price increases and delays in accessing the necessary materials could result in developers struggling to respond to their tenants needs in terms of repairs and maintenance, potentially resulting in delays to non-emergency repairs and an increase of complaints from tenants.
Along with issues with repairs and maintenance, the importance of ensuring fire safety in and around tenants' homes are adequately maintained,  could be compromised as providers struggle to access their usual products and are reluctant to use unfamiliar products or suppliers. Any shortages or challenges in this area alone are a cause for considerable concern, especially as the impact caused by the supply chain challenge is projected to last more long-term than short-term.
CIH Cymru is currently researching the challenges of supply chain pressures looking to gain an insight from developers to help understand where action could be targeted to alleviate some of the issues.
Despite the complexities the construction sector is facing in terms of accessing materials, it is hoped  ongoing research will help to resolve some of the issues housing providers are challenged with, especially with the issue of price increases. However, If the current delays in accessing construction materials are set to continue, along with increasing costs, there's a real risk that the Welsh Government's ambition of seeing the sector deliver 20,000 low-carbon social homes will be compromised.
Michelle Wibley is a final year Housing Studies student at Cardiff Metropolitan University, currently on placement with CIH Cymru