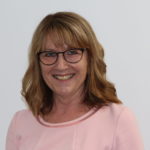 Research suggests the poorest households spend six times more (as a percentage of their income) on energy than the highest earners in the UK. How is that fair? One of our priorities is to tackle fuel poverty to help all our residents to live well in their homes, whilst reducing the wider impact on healthcare services and communities. We also want to break new ground in confronting the environmental challenges that lie ahead. We recognise that we need to change our business to address the urgency of the climate crisis, some of those changes will also help us to achieve our poverty priorities – it sounds simple.
The success of our plan lies not only in building green homes, or retrofitting our existing homes, but in supporting our residents and staff with the behaviour changes required to live low carbon lifestyles. Enabling them to reduce their energy bills and their carbon footprint. Changing the behaviour of people is hard, let alone when many of the people we are trying to support are also living in poverty, and often dealing with the psychological effects it can bring.
We don't underestimate the challenges that lie ahead, or how we're going to balance the often-conflicting priorities that we are faced with. We are debating internally what our approach should be, and the solution changes depending on which lens you look through.
We know a holistic approach that has our residents at the centre of any decisions feels the right approach for us and our values. Taking into account not only the property, but also the resident's income and other needs. But we also recognise that this approach may mean we fall short on improving some of worst EPC-rated homes first. We know it may mean that some of the core measures in our ESG report won't look as favourable as some of our competitors, which could affect the rates we can borrow at to fund our ambitious green development programme.
Chasing things like the EPC standard alone will not achieve our decarbonisation ambitions, with many of our older homes unable to achieve satisfactory EPC ratings cost effectively, and the disposal of inadequate stock is an ethical dilemma, especially in a housing crisis.
We are in midst of a huge challenge, do we go with our heart or our head? The likelihood is it'll be a mixture of both, but one thing is for sure, housing associations, policy makers and the third sector will need to work together to share ideas, good practice, and come together to test and review the performance of different technologies and approaches if we are to have any chance of tackling the climate emergency whilst also making sure our residents remain at the heart of the decisions we make.
We have invented a game for staff, residents and board use to really illustrate the challenges we face when thinking about where to , and what to start with when we try to balance the needs of our residents and the needs of our stock… Please contact us if you want to know more.
Clare Budden is chief executive of ClwydAlyn