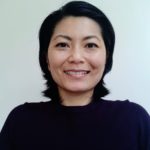 As a social landlord and community mutual we strongly believe that action on climate change must not worsen inequalities. We know that people with lower incomes and living in poverty are already hit the hardest and have less ability to cope with the impact of climate change.
There's no denying that by making housing more energy efficient, Welsh registered social landlords will help the housing sector achieve net zero carbon emissions. Whether or not this will lessen the impact of climate change on their customers will depend on how they approach decarbonisation.
Until now, most RSLs have approached decarbonisation of their homes in an opportunistic and reactive manner. This means priority is given to retrofitting homes already at a higher EPC rating to enable 'quick-wins' in getting homes to EPC A.
We think this approach will see customers living in poorer condition and older homes being left to pay higher energy bills and living in homes which continue to emit unmitigated level of greenhouse gases. The challenge involves every homeowner, tenant and landlord who will be making their own decisions about the future energy performance of their homes.
We believe in a more proactive and holistic approach. We need solutions that are fair, sustainable and supported by our customers and communities. At Bron Afon, our decarbonisation goal is not churning out EPC A homes. Instead, we want to achieve a sustained reduction in greenhouse gas emissions from our homes and communities, where our customers are given enough support to live their lives outside fuel poverty.  The transition to net-zero will not be sustainable or credible if it creates or worsens social inequalities.
Dusi Thomas is sustainability and environmental manager at Bron Afon Community Housing