The Digital Inclusion Alliance Wales (DIAW) has launched a new agenda on priorities for the next five years. Jocelle Lovell reports.
Digital Inclusion Alliance for Wales (DIAW) is an umbrella group of 40 + organisations committed to taking joint action to significantly shift the digital inclusion agenda in Wales. We are an open, informal network of individuals and organisations with a firm commitment to social justice and equality.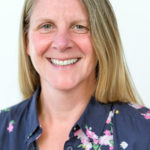 There is an urgent need for the responsibility for digital inclusion to be highlighted as a priority for all organisations that work with the public through digital channels. It is our aim, therefore, to create a dynamic movement across Wales, where all key stakeholders can come together under one banner: Digital Inclusion Alliance for Wales.
We are seeking collaboration across all sectors to improve the lives of some of our most vulnerable and disadvantaged citizens. The decisions that we make as a nation as we rebuild and reset Wales following the Covid-19 pandemic will have long-term implications for our communities and the people who live in them.
Last month saw DIAW launched its eagerly awaited agenda for digital inclusion, From Inclusion to Resilience.
The agenda highlights five areas we would like to see prioritised over the next five years so that everyone in Wales, who needs and wants to, can access and benefit from the internet and digital technology:
Embedding digital inclusion across all sectors
Mainstreaming digital inclusion in health and social care
Addressing data poverty as a key issue
Prioritising digital skills in the post-Covid economy
Setting a new minimum digital living standard
We hope that you will share our ambition and consider how you and your organisation can play a part in making Wales an exemplar for digital inclusion now and for future generations.
If you are interested in learning more about DIAW and our Agenda for change, please visit www.digitalcommunities.gov.wales/digital-inclusion-alliance-wales/.
DIAW membership includes Disability Wales, Dŵr Cymru, Citizens Advice Bureau, Older People's Commissioner, Public Health Wales, Community Housing Cymru, BT and The Good Things Foundation. Organisations which are committed to taking joint action to significantly shift the digital inclusion agenda in Wales. DIAW was created as part of the Welsh Government funded Digital Communities Wales: Digital Confidence, Health and Well-being programme, delivered by the Wales Co-operative Centre, and is chaired by Professor Hamish Laing.
Jocelle Lovell is director for inclusive communities at Wales Co-operative Centre