What are the two words no housing CEO in Wales wants to say in three years' time? Sioned Hughes and Dylan Chipp have the answer.
Context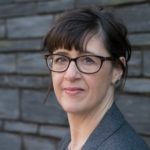 Sitting here, the morning after the France v Wales 'Grand Slam' game in Paris wanting to write an inspiring piece for WHQ and all I can focus on is the post mortem that's playing out across social media. 'What if we'd kept our discipline, what if I'd run that little bit faster to the corner, what if we'd had that penalty try'… what could have been! But alas, we are where we are, a great performance but a feeling that it was a game Wales lost as opposed to France winning.
As we consider the challenges facing chief executives at the moment, we remember how housing associations across Wales joined forces with organisations, ranging from the CBI to Shelter Cymru, on the steps of the Senedd to call for an end to the housing crisis ahead of the 2016 election.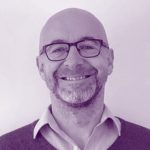 Since then we have seen a transformation in investment from Welsh Government in the sector, with Social Housing Grant increasing year on year. Even with Covid-19 and the global pandemic disrupting our plans, the announcement in the budget in March 2021 of an extra £50 million taking the SHG  total to £250 million for 2021/22 and a further £50 million to extend and upgrade the Optimised Retrofit Programme. The Welsh Government is not only looking to the sector to deliver on the new homes needed and  to make the improvements needed on existing homes, but the intention is to see the sector become a catalyst for economic recovery in Wales.
Three pillars of success
As always, you and your organisations are up for the challenge to deliver an ambitious agenda for 2021-26. You want to demonstrate that you are a trusted partner, you want governments of the future to maintain and continue to increase investment, you want to do the right thing, and right now in our conversations with you we're hearing that you want to:
Step out of lockdown, not fall out – retain and build on the positive changes you've had to make and are looking to future proof your service delivery to meet the needs of both your tenants/residents and customers and staff.
Create a boom without the bust – grow your development programme, and you need to make sure your governance around development, the appraisals and reporting is right. How do you avoid clogging up your board meetings with development programmes? How do you manage the risk in a way that allows you to take the right opportunities?
Lead not lag in achieving net zero – you are committed to the decarbonisation agenda set out by Welsh Government but need a plan and funding.
When your priorities can feel like competing challenges that you as CEO and your board need to resolve, it calls for a delicate balancing act.  To that end, we advocate a deliberate, diligent and discursive approach to strategy and change.
At Altair we like to avoid post-mortems
If we have learnt anything from this pandemic it is the need to share our learning and experiences, provide support and guidance to help each other avoid pitfalls. At Altair we have Wales wide, UK wide and international experience, working with organisations that are facing similar challenges.
We want to share with you what we have encountered because the stakes are high.
As you exit lockdown, scale your businesses whilst working towards net zero. We encourage CEOs to consider:
sector and organisational reputation – doing nothing is not an option, where are the opportunities to innovate and collaborate.
policy and compliance – understanding the authorizing environment, the impact of changes.
governance and skills – have you identified the right risks and are you managing them and providing assurance.
Technology and digitalisation – scanning the sector and beyond, aligning business need with technical solutions.
Culture and people – changing customer and employee demands, how to link to performance management and behaviours, skills.
Resources and funding – stretched business plans, alternative sources and models of funding.
Your strategic advantage
Now is the perfect time for us to work together to deliver the sector's ambitious agenda, meet government's expectations and provide evidence to the UK Government prior to the next election that the sector is more than a capable delivery agent, it is a strategic partner for the long term.
To that end, we would like to offer a strategic retainer service to every Welsh CEO for 2021/22 which includes:
strategy and change sessions
up to six video calls per year to discuss areas of concern or progress.
a critical friend service for your strategy and change plan.
We will of course discuss with you to meet your exact requirements.
Together we can avoid the 'what if' – this time without relying on Scotland!
If you would like to know more about these sessions and  to register your interest, please contact either [email protected] or [email protected] for more information.