New research is showing how co-operative values and the strength of community have helped people thorough the pandemic, says Jocelle Lovell.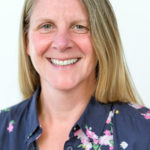 Back in 2013 I started working for the Wales Co-operative Centre (WCC). Why? Because I believe in cooperative values and that together we can create a better, fairer, more co-operative Wales. I wanted to work with likeminded people passionate about making a difference to the lives of people in Wales. We don't tell people what to do. We listen to what they have to say then we facilitate, enable and empower individuals and communities whether it be through, Social enterprises, employee ownership, creating community led housing, or digital and financial inclusion.
I think we can all say that 2020 has been a very strange and unsettling year. I think back to other years when we had outbreaks of bird flu and Ebola, the initial scare that came with them, but they seemed to pass without becoming a worldwide pandemic. So back in December when the news started reporting outbreaks of Covid-19 in China I thought this would take a similar course. How wrong I was!
Living in a democratically governed country where we have freedom of speech and movement, never did I think I'd live to experience the UK in lockdown. For the first month I watched the government announcements and news stories daily, often feeling overwhelmed by the scale of the pandemic, the rising death toll, the cancelled operations and treatments for ill and terminally ill patients, the decisions and choices having to be made in our hospitals, and losing my freedom to go outside unless it was completely necessary.
I also felt saddened by the scenes of panic buying and stock piling leaving empty shelves in shops and supermarkets. At no point were we told there was a food shortage but people still stockpiled leaving those with little money living from week to week to struggle, those with health conditions, and, the elderly unable to get to the shops, but also unable to get home deliveries for weeks. Suddenly I was living in a country which I no longer recognised.
Be Cooperative
I'm relieved to say that after weeks of watching and listening to the 'horror' stories on the news positive stories started to emerge of people pulling together and looking after those less able and those shielding due to existing health conditions. Now this is the Wales I recognise. One that harnesses and celebrates the 'positive power of community'.
It didn't take long before the media changed tactics and started to flood the news with these positive stories from all across the UK. Everyday we'd hear about a new community pulling together; using crowd funding platforms to raise money to buy food and working with volunteers to distribute food parcels to those who need it, or running clubs who could no longer run as a group so started to coordinate pharmacy deliveries meaning that individual members still got to have a daily run and put it to good use by collecting and delivering prescriptions for people who were shielding or unable to get out. These selfless gestures not only meant people could eat and get their medication it also showed them that they weren't alone, or completely isolated, they were part of a caring and cooperative community. Here are just two examples from Wales:
Be Supportive
In Machynlleth people came together to develop and implement a programme of support. They divided the town into six colour zones. Each zone had an allocated hub/house where support efforts were coordinated and the hub for the red and blue zones was the Machynlleth Housing Cooperative. All the hubs communicated with a central hub, which in turn liaised other key agencies.  Leaflets were delivered, WhatsApp groups and a website machynllethsupport.net were set up, and the wellbeing group delivered yoga and other online activities. There really was a true sense of community and a 'nobody goes without' attitude.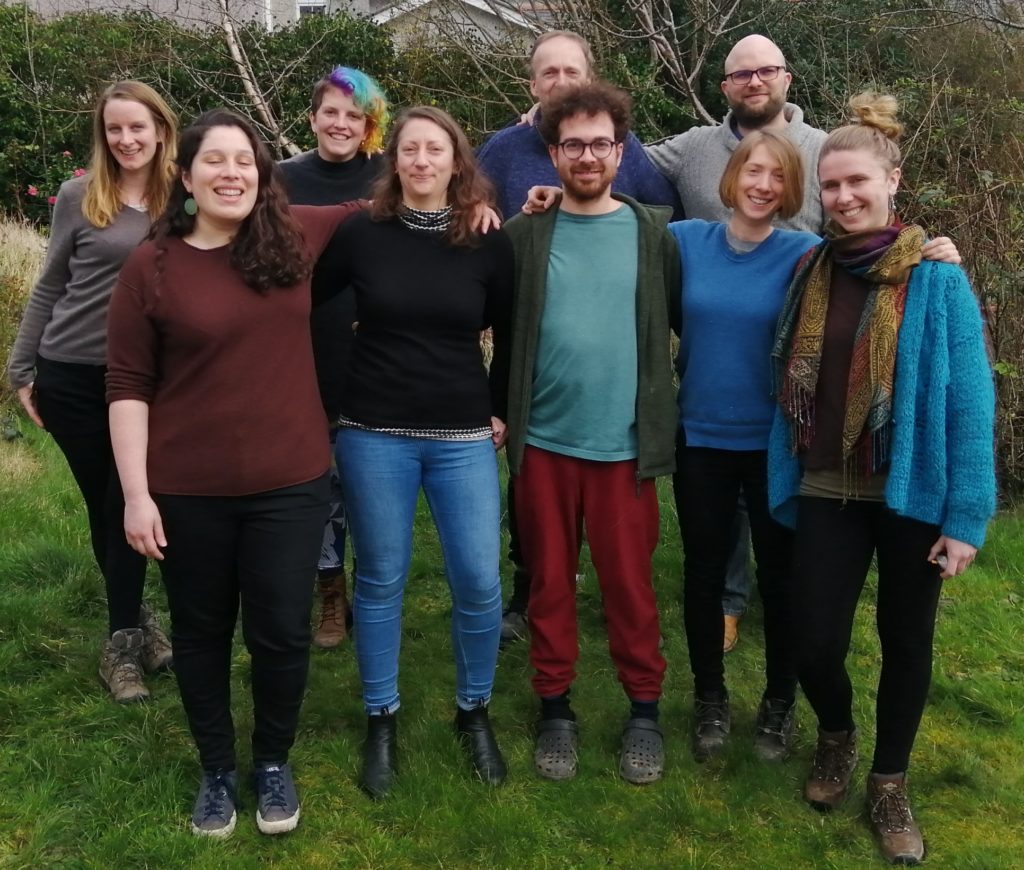 Be Fair
In my own local community of Penarth, within a few days of lockdown, families had delivered hand-written notes up and down the streets offering to shop, collect prescriptions and provide whatever support they could. They were putting clothing, children's toys and household items on the pavement for people to help themselves. They were also cooking and sharing meals with neighbours via doorstep delivery. Local shops, greengrocers, butchers, the local deli quickly reached out to the community offering home delivery to ensure customers old and new could still have fresh food, and keeping themselves in business.
Have Integrity
As part of my job is working with the Communities Creating Homes team at WCC, I was interested to understand the experiences of people living in cooperative and community led housing during the lockdown. Co-operative and community-led housing is about local people taking a leading and lasting role in creating secure, affordable homes and strengthening their communities. It brings people together to decide what kind of homes and communities they want to live in., and how much of their experience could be attributed to their cooperative and community roots.
Be Positive
We commissioned The Social Effectiveness Research Centre to ask these important questions and we will be publishing the research in late Autumn. The early responses are promising and here are a few quotes in the words of the residents:
'I feel very fortunate to have been here for the lockdown as I have felt protected and supported, otherwise I would have been entirely on my own. The support has been physical and psychological, and I have space to move around in. We have experience in respecting each other's wishes, which helped with social distancing. These things are, I believe, unique to co-housing."
'Benefits have included company/social interaction, practical support (for example, shopping for a member who is shielding) and ability to offer flexibility about rent to members who are struggling financially. Some of these benefits might have been available to anyone living in a shared household but control of our finances has been important and because we are part of a collective there were existing systems, e.g. regular meetings to facilitate support between members."
'For single person households,, it has been a lot less lonely than it might have been. One member with dementia has received a lot of help and support which would not have been possible in another type of housing."
'I think we've all coped really well, both as individuals and as a community.'
Be Inspirational
What seems abundantly clear is that life is better when we work together to overcome the challenges and hurdles. Now that restrictions are slowly easing and a sense of 'normal' is starting to return we don't want to lose sight of all the good will and cooperation that has been and is still happening across the country.
At WCC our values are inspired by the international co-operative principles but written in our own words at wales.coop/our-impact/who-we-are/our-values:
Call to action
We'd really like to explore how together as a housing sector (tenants/employees/experts/academics) we can develop a meaningful charter based on cooperative principles. One that has a purpose, adds value to what we do, and allows us to evidence the difference it is making. We all need to be thinking about the impact that our decisions and actions have on future generations, so what better way to do this than through working cooperatively!
What can you do:
1 – complete the online survey at www.surveymonkey.co.uk/r/WHCharter
2- share the survey link with your tenants and housing partners
3- email us at [email protected] to register an interest in developing a charter.
Jocelle Lovell is community-led housing co-manager at Wales Co-operative Centre