A new development of Passivhaus modular homes for people facing homelessness is nearing completion in North Wales, thanks to funding from the Innovative Housing Programme. Adrian Johnson reports.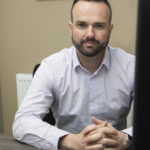 Eight one-bedroom 'eco-homes' will provide a much-needed alternative to traditional homeless accommodation in the county of Conwy in North Wales. Built by Creating Enterprise Modular Solutions using the bespoke Beattie Passive Build system for Cartrefi Conwy, the development will provide high quality, high performing, environmentally friendly homes that are up to 80 per cent cheaper to run than conventional homes.
The homes will offer tenants more than just a 'roof over their heads'. They can actually improve their health and wellbeing. With the mechanical ventilation and heat recovery system supplying a continuous stream of pre-warmed air, the homes will be healthy and free of humidity and its associated mould problems as well as airborne pollutants. A continuous supply of fresh filtered air reduces respiratory illnesses such as asthma whilst protecting tenants from pollutants, whilst the high levels of insulation create a quiet, comfortable, safe space.
The timber frames are built off-site at Creating Enterprise's modular solutions factory and the component parts put together on site in a matter of days.
This development and many more like it offer new training and job opportunities to the local community. The simplicity of the Beattie Passive construction method means that our skilled joiners can work alongside tenants who are struggling to get into work and are keen to learn new skills. During this time, tenants receive training in the construction sector and are supported by mentors whilst receiving a full-time wage. Their mentors will then help them to find permanent work utilising their new experience and training in the construction sector.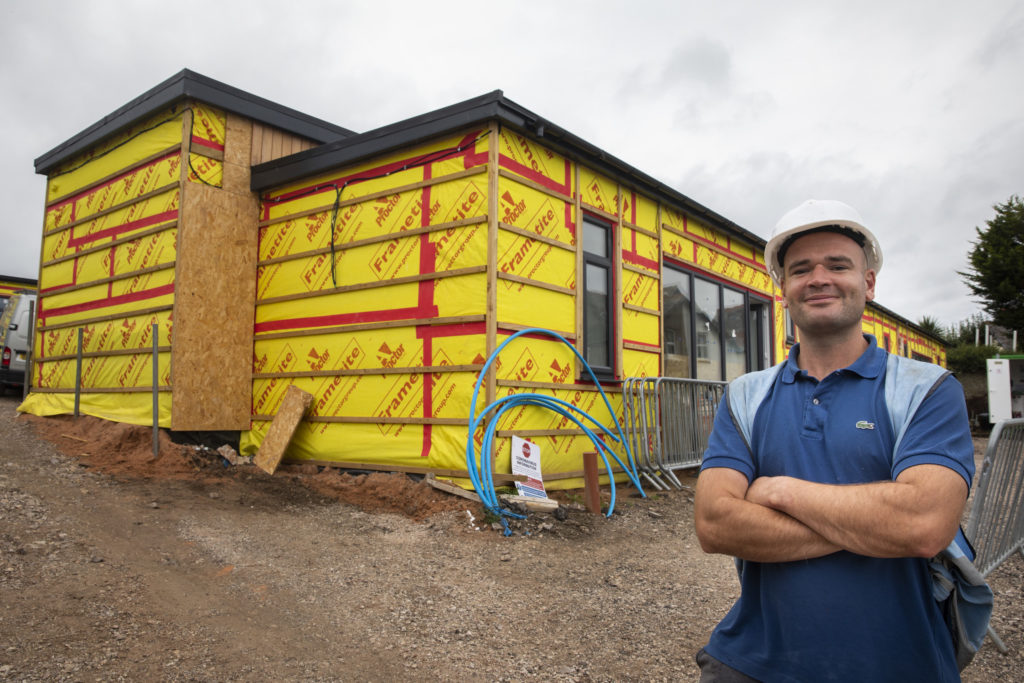 Creating Enterprise, a subsidiary of Cartrefi Conwy, is an award-winning building and maintenance contractor based in North Wales. As a social enterprise, we're able to demonstrate a strong social value as we invest our profits back into employment initiatives via our Creating Futures Academy.
Katie Clubb, managing director at Cartrefi Conwy, explained the importance of providing innovative solutions for those facing homelessness: 'There are over 200 households in Conwy that are currently living in emergency or temporary accommodation and this new site will provide much needed, quality homes for people facing homelessness. We have a long-standing partnership with Conwy County Borough Council, and we hope that this project will be the first of many in the area.'
This sentiment was echoed by Councillor Charlie McCoubrey, cabinet member for housing and regulatory services at Conwy County Borough Council: 'We welcome this development, which is the first of its type in the county. The new modular homes in Old Colwyn will provide good quality, temporary accommodation to single people and couples of any age, who have found themselves in housing need. The homes, with the help of Conwy Housing Solutions, will provide an opportunity for those living there to re-build their lives and prepare for a move to settled housing.'
This development is just the tip of the iceberg for Creating Enterprise Modular Solutions. We have now entered into a license agreement with Beattie Passive to exclusively build Passivhaus modular homes across North Wales. As Beattie Passive's delivery partner for North Wales, this new long-term agreement will enable us to build the very best in terms of energy efficient, carbon zero homes, certified by Beattie Passive. This will further support the Welsh Government's ambitions to reduce carbon emissions in the housing sector and build more social and affordable homes. The new homes can be built at scale and pace not only meeting the demand for new housing stock but also delivering the required standards in terms of energy efficiency.
Housing minister Julie James said: 'The coronavirus has reminded us all of the fundamental importance of good-quality affordable housing. Our ambition is to not only provide more, high quality homes quickly to people who need them but to produce greener sustainable homes.
'Welsh Government is a great supporter of factory-built homes using MMC, and these homes by Cartrefi Conwy are a fantastic example of the innovation happening in the sector and the good work being done to ensure people are provided with a place they can call home rather than simply accommodation. I look forward to seeing more schemes like this in the future.'
Jordan's story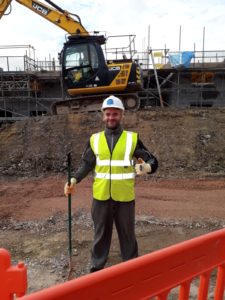 Jordan, a Cartrefi Conwy tenant, always knew he wanted to work in construction, but felt he needed to brush up on his employability skills first.
Having heard about the 'Get Ready for Employment' programme at Creating Enterprise, he signed up straight away. Upon completing this he wanted to develop himself further, so registered onto the Passport to Construction course where he gained his Construction Skills Certification Scheme qualification.
Jordan's 'can do' approach didn't go unnoticed and following a work trial with Brenig Construction on another Cartrefi Conwy development site Jordan now works full-time as a trainee bricklayer.
Jordan told us: 'I can't thank Creating Enterprise enough. They have given me the chance to make a difference to my daughters' life.'
Adrian Johnson is managing director of commercial services at Cartrefi Conwy