Good homes for everyone are at the heart of Homes for All Cymru's pandemic recovery plan.
Homes for All Cymru (HFAC) make the case for putting good homes at the core of the post-Covid recovery plan.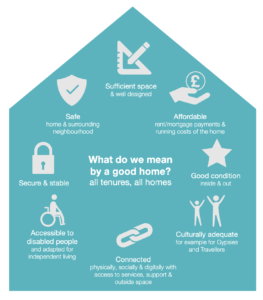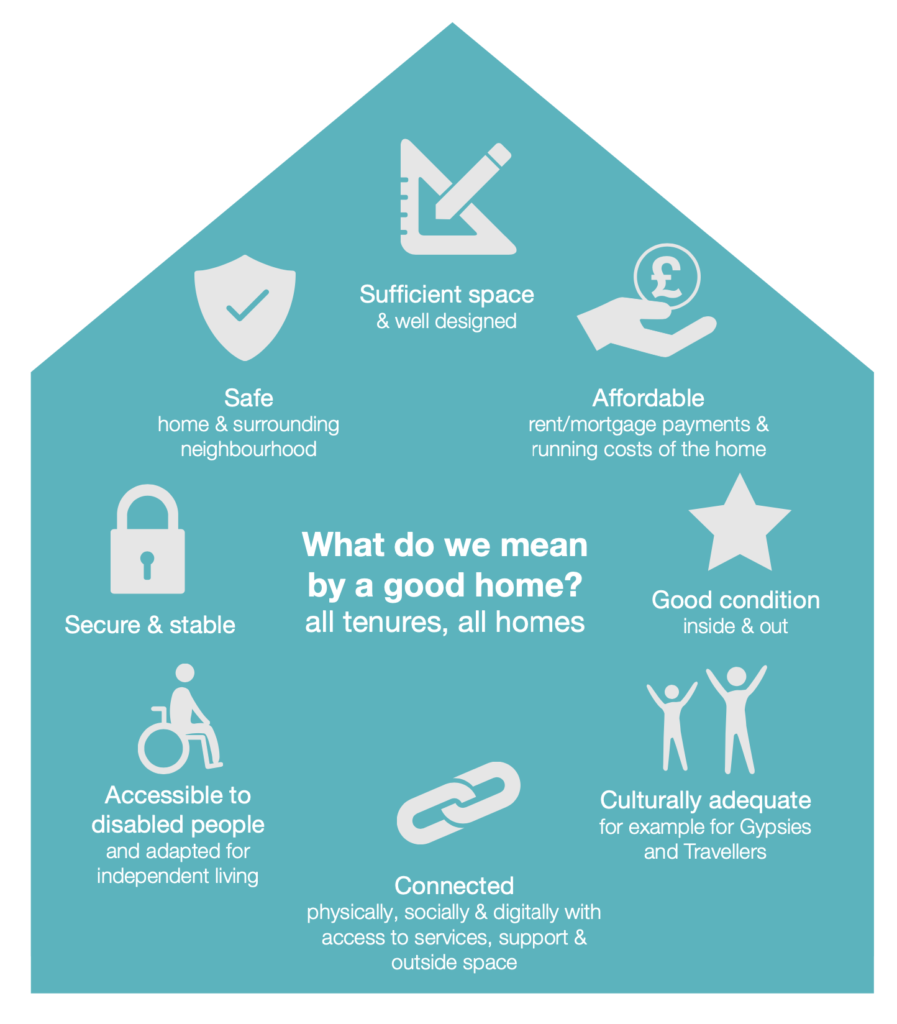 Having witnessed the vital role that good homes played during lockdown and the difficulties faced by individuals and families that do not have a good home, HFAC has produced its second manifesto. It notes that, in respect of housing, Covid has exposed massive inequity, lack of investment, the inadequacy of temporary and emergency accommodation and the fact that, for some people, home is not a safe place to be.
The document sets out the components of a good home across all tenures – safe, affordable, secure and stable, with sufficient space, accessible,connected and culturally adequate. The hub of the argument made bythe paper is that investing in good homes for everyone can address many of the critical issues facing Wales now and in the coming years and decades:
support public health
reduce pressures on social care and the NHS
generate significant economic benefits
enable a fairer and more resilient economy
support the move to zero carbon
reduce persistent structural inequalities
make the right to adequate housing and the Rights of Children and Young Persons Measure a reality
demonstrate how the Wellbeing of Future Generations Act can be put into action.
The paper sets out 'asks' for the remainder of this financial year and for the party manifestos. All parties for the 2021 elections are urged to:
prioritise investment in new social housing and in retrofitting of existing homes across tenures.
use this investment as a stimulus for jobs, apprenticeships and training opportunities and supporting Welsh supply chains.
commit to action that will end homelessness in Wales as set out in the March 2020 report from the Homelessness Action Group.
commit to increased funding for support.
Homes for All Cymru also urges them to make the right to adequate housing a legal and practical reality in Wales. HFAC members hope that the document will be used by organisations and individuals to make the case for housing, but also in more detailed policy work, for example responding to the consultation on quality standards for new homes.
As the document states, the Covid-19 pandemic has emphasised how interconnected we are. We are not safe until all of us are safe and a good home is a vital part of being safe. This means that investment and action are needed across the whole housing system.
The Homes for All Cymru paper is available at sheltercymru.org.uk/wp- content/uploads/2020/07/Homes- at-the-core-of-post-Covid-recovery_ XPHG-discussion-paper-1.pdf. HFAC is on twitter @Homes4allCymru