Cymorth Cymru and the End Rough Sleeping Cymru network are building a set of principles for emergency accommodation. Jordan Brewer reports.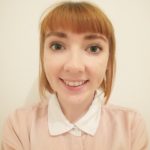 The housing sector in Wales starts a new decade with a renewed commitment to end homelessness. To an extent, this in itself is bittersweet. The shift in culture and the commitment to change is extremely positive. The sad truth remains, however, that we have reached 2020 and too many people in Wales still live in unsafe or unsuitable situations or sleep rough on our streets.
The ideal world we are working towards is one where there is no need for people to sleep in emergency accommodation – and certainly for no longer than a night or two. But unfortunately this is not the world we currently live in.
The most recent Welsh Government rough sleepers count shows increasing numbers of people having to sleep rough in Wales, and we know from the experience of people working on the ground that this figure may be much higher. The people who are in these situations have often been let down by our structures and systems, so as an  absolute minimum we should ensure they have access to a safe space, with dignity, respect, necessary amenities and the support to find a stable home.
Cymorth Cymru, along with the End Rough Sleeping Cymru network, is currently building a set of principles for emergency accommodation which we hope service providers can work towards. You may have seen this mentioned in the Homelessness Action Group report, and work has been continuing since then towards producing the final version. Following the additions to Welsh Government's definition of emergency accommodation for the purpose of the rough sleepers count, these principles will cover both direct access and other controlled access, generally accessed through a local authority gateway.
We want this document to serve two main purposes. Firstly, to give people accessing emergency accommodation the confidence to do so knowing they will be treated in a consistent and clear way according to a set of agreed principles. Secondly, to provide a tool for providers of emergency accommodation to benchmark practice and have conversations with commissioners so services have the resources to deliver at the right level.
How did we develop the standards?
End Rough Sleeping Cymru held a consultation period where people with experience of accessing emergency accommodation were asked what was essential to them when accessing the services. The answers were what you might expect, surrounding themes of safety (knowing that nothing is going to happen to you and having staff to help you), respect (being listened to and knowing you have the time and space to speak freely) and access to support (so that people can deal with experiences of trauma and get help to access more secure housing).
Amongst the consistent themes identified above, there were also a whole host of varied answers, specific to that person's unique circumstances and personal values.
One of the messages that came back loudly was the need to offer varied types of emergency accommodation. Just one example of this is 'dry' and 'wet' emergency accommodation.
Many people are averse to accessing emergency accommodation due to the perception that they will have to share a space with people who may be using substances. Equally, however, some people could not commit to an entire night in a 'dry' hostel without entering withdrawal. Both are needs which have to be met in order for each person to access a safe space to sleep. However, both cannot be met by just one provider.
Other considerations include women's only services, services for couples and those that accept dogs. These are just some examples of where emergency accommodation offerings could be more person-centred.
For everyone involved in providing emergency accommodation, these are the kind of services they want to be delivering – but there are still barriers to this being provided consistently across Wales.
This is not due to the lack of effort from those providing the services, who are some of most of committed and passionate people you could meet. As Cymorth outlined in our recent Housing Matters report it has become increasingly difficult within current budget constraints to meet the needs of people requiring support.
As a result, Cymorth is calling for additional investment in the Housing Support Grant in the next Welsh Government budget. Having a clear set of principles relating to emergency accommodation that the sector have signed up demonstrates how additional funding can transform the experience and outcomes of people using services and therefore reduce the likely re-occurrence of homelessness.
We ended the last decade with a commitment to ending homelessness – I hope we enter the next one having made good on that commitment with homelessness being rare, brief and non-recurrent – with the few people who need emergency accommodation experiencing a safe, respectful environment that supports them to avoid future housing crises.
Jordan Brewer is policy and communications officer at Cymorth Cymru