How does housing insecurity interact with mental health? Jenny Preece of the UK Collaborative Centre for Housing Evidence takes stock.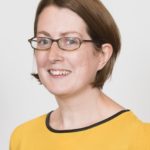 Earlier this year we worked with Mind Cymru to explore the interactions between housing and mental health. Given the changes that we have seen in housing – from concerns about affordability, the changing characteristics of households living long-term in the private rented sector, and worsening housing outcomes compared to previous generations – it seemed timely to take stock of the research evidence in this area.
The review focused on general needs housing, rather than supported housing and homelessness services (for a recent review of research in this area, see Peter Mackie and colleagues, with Crisis, Ending Rough Sleeping: What works?). We picked up on some of the gaps that had been identified by Mind in its publication Brick by Brick, focusing on housing insecurity, considering the relationship of three dimensions – financial, spatial, and relational – with mental health. Helena's story, which accompanies this article, illustrates how these issues intertwine, and the impact for individuals.
Housing and mental health services in Wales
Whilst the Welsh housing system shares many commonalities with other parts of the UK, the devolution of housing policy makes it important to consider any points of distinction, and the ways in which this may shape policy action nationally. Like England, the role of the private rented sector has been growing, but Welsh stock as a whole is older and less energy efficient. The relationships between insecurity of tenure, house condition, fuel poverty, and mental health may therefore be particularly important to understand in Wales. The implementation of licensing and registration for private sector landlords and agents – through Rent Smart Wales – also provides potential for the monitoring and improvement of experiences in the private rented sector.
However, people's experiences of housing are impacted by much more than housing policy. For example, welfare systems support people's access to housing in the private and social rented sectors, helping to bridge the gap between housing costs and the ability to pay. The current context of welfare reform has particular relevance for older industrial areas of England and Wales, because the evidence suggests that the impact of these changes is concentrated in those areas (see the report The Uneven Impact of Welfare Reform: the financial losses to places and people, by Christina Beatty and Steve Fothergill). Whilst welfare policy is set at Westminster, devolved governments can consider ways of offsetting differential impacts.
The relationship between housing and mental health is complex and runs in both directions – experiences of poor housing can impact on mental health, but poor mental health can also impact on how people feel about their housing. In Wales, people with mental health conditions can face barriers to accessing support services, especially if they do not meet a threshold level of need.
Existing mental health problems can also make it difficult to secure housing. A 2010 poll by YouGov for Time to Change found that 66 per cent of people surveyed in Wales would not rent a room in a shared flat to someone with a mental health condition. This is particularly significant given the potential for growing shared living in the private rented sector. A 2016 survey also by Time to Change Wales found that one in ten of those surveyed believed that individuals with a mental illness were less trustworthy than those without. These perceptions may contribute to the difficulties individuals face when trying to access housing.
Financial insecurity
Existing research suggests that housing affordability and insecurity in housing are frequently cited as issues by people experiencing mental ill health. Studies also suggest that focusing on mental health support may prevent affordability problems arising for some individuals. The UK welfare framework does appear to offer some protection for people renting in the private sector when they experience problems with housing affordability, when compared to other countries. However, there is a lack of research since restrictions to Local Housing Allowance, and other reforms to welfare support, were introduced. Some research following the introduction of welfare reforms such as the bedroom tax suggests that they negatively impact mental health. Helena's story also illustrates that there can be negative reactions to housing people in receipt of benefits.
There is general agreement that housing has become less affordable, both for those seeking to buy and to rent, although there is significant geographical variation. This impacts on people's ability to form households, engage in desired life transitions, and realise their housing aspirations. Linked to this, research for CaCHE into The 'Frustrated' Housing Aspirations of Generation Rent by Kim McKee and Adriana Soaita suggests that people who are unable to achieve their housing goals feel frustration, disappointment, failure, anxiety and stress. Whilst these may not reach clinically significant levels of need, the proportion of the population who could be affected makes this an important area for future research. Finally, it is not surprising that financial stressors, such as being behind on mortgage payments, being heavily indebted, and experiencing fuel payment difficulties, also increase the risk of experiencing mental ill health.
Spatial insecurity
Financial stressors are related to experiences of housing insecurity because they may lead to eviction or repossession action, which have been shown to have an adverse effect on mental health. More widely, even the potential to be asked to leave one's home can hinder people's ability to feel secure and settled in a place.
Reforms to the private rented sector in Scotland to introduce new open-ended tenancies, the announcement of a ban on Section 21 'no-fault' evictions in Wales, and plans to consult on ending Section 21 in England, have the potential to increase feelings of security (although there are concerns that in some markets landlords may be more stringent about lettings in the first place). However, mental health impacts can also be associated with the inability to move from a place. This suggests that whilst feeling secure in your home is important, so is the ability to control you own housing pathway, whether that means staying or moving.
When individuals need mental health services, the rural position of some communities can be a barrier to accessing support, with areas such as the Welsh valleys being impacted by limited transport connections. Although there is a move towards digital delivery in many service areas, this is not appropriate for all those experiencing mental health issues. Digital infrastructure is also not sufficiently developed in many rural areas.
Relational insecurity
Finally, we explored the impact of relationships with others on mental health, and vice versa, in a housing context. As with other areas, the direction of travel can go both ways – poor mental health can place stresses on relationships but can also be an outcome of difficult experiences with others. The previous review of literature by Mind noted, for example, that people returning to the family home from mental health settings can experience complex and conflicting emotions, as can family members and support providers.
For those living in shared housing in the private sector, which is likely to become a more common and longer experience, the quality of housing and behaviour of other tenants have been shown to be associated with stress, anxiety and insecurity (see: Is Sharing the Solution? by Stephen Green and Lindsey McCarthy). Co-residents may hold negative views of mental health issues, which is important when considering that access to shared housing can be governed by existing residents as well as landlords. The process by which some individuals are passed over for house-shares in favour of seemingly more 'desirable' others has been linked to low self-esteem and lack of self-confidence (see McKee and Soaita's work).
As Helena's experience highlights, individuals in receipt of benefits and those with mental health problems can face discrimination in access to housing. Floating support may enable access to tenancies for those with mental ill health, but there is a lack of evidence on landlord attitudes towards those with support needs, and in relation to the effectiveness of floating support as a whole. There is some evidence of positive impacts on service-users, but because intervention activities have been categorised broadly (e.g. 'tenancy sustainment'), it is hard to know precisely what support is delivered and how effective it is (for more on this, see Nicholas Pleace and Alison Wallace Demonstrating the Effectiveness of Housing Support Services for People with Mental Health Problems).
Jenny Preece is a research associate at CaCHE. The work on which this article is based was carried out with CaCHE Research Associate Emma Bimpson, in partnership with Mind Cymru. The evidence review and a four-page policy briefing can be found at housingevidence.ac.uk
Learning points for a Welsh context
Key points are summarised here (see the report for full details):
For Welsh government:
Policy interventions that seek to reduce mental ill health should target individual socioeconomic deprivation, as well as increasing the affordability of housing across tenures for low-income groups
Environmental health assessments should consider the psycho-social impacts of lack of privacy and the condition of communal areas, in particular for Houses in Multiple Occupation
Individuals need consistent access to housing advice, to help limit housing-related stress before it escalates; a telephone advice service is one option
Landlords, particularly in the private rented sector, need to be supported to improve their knowledge of mental health issues and how to assist tenants
Government could build on the mandatory registration and licensing scheme, Rent Smart Wales, to monitor evictions, grievances, and discrimination against tenants
For local authorities and housing providers:
Training for staff, to better understand the mental health needs of tenants, and how this may change in relation to stressors
Landlords, agents, and mortgage providers should review the information given to residents during arrears processes and eviction proceedings; this is a key point at which to signpost mental health services
Landlords should be recognised as key partners within local housing and social care strategies, alongside floating support services
Care and treatment plans should outline what housing support service-users can expect and how to access it
Local authorities, landlords and floating support services should consider their role in facilitating shared housing schemes
The use of Discretionary Housing Payments should be considered by local authority housing teams where the placement of individuals in shared housing schemes would be inappropriate
Helena's story: 'It just made everything worse'
Glenn Page of Mind Cymru tells one woman's story.
Where you live can have a huge impact on your mental health – we know that everyone needs safe, stable and suitable housing to stay well. For those of us with a mental health problem, a secure home can be even more important as it feeds directly into our recovery.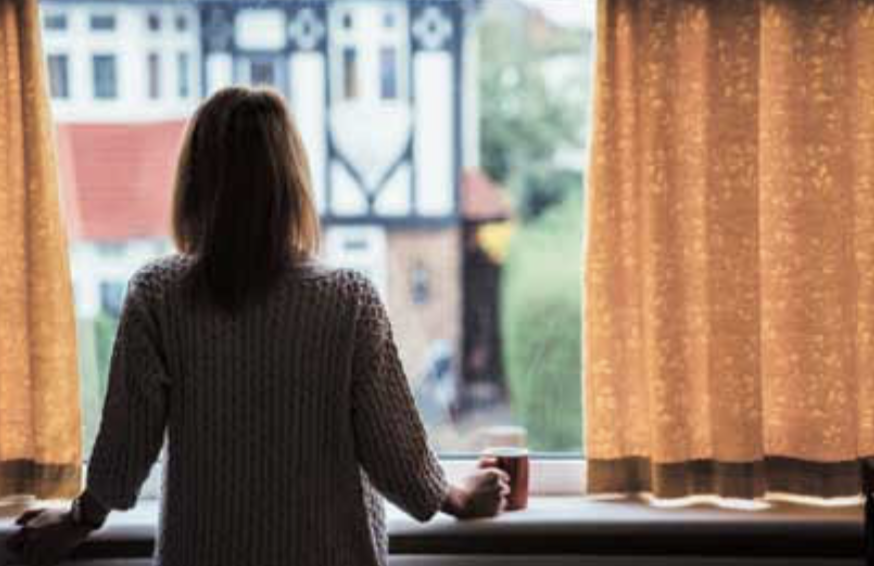 Yet having a mental health problem can make it harder for people to find or maintain a suitable home. This bi-directional relationship between housing and mental health risks creating a cycle – with one negatively reinforcing the other – and underlines the need to support people with mental health problems to find and maintain a safe and suitable home.
Helena Woodford, from Abergavenny, left her job after she developed depression and anxiety, which led to suicidal thoughts and attempts to take her own life. This was the start of serious problems with her housing. Here, she talks about her experiences.
'When I left my job I applied for Universal Credit. I contacted my landlady to let them know that I had left my job but would still be paying my rent. I was shocked when she responded to say that she didn't want someone on Universal Credit in her house, and that I would have to leave. She served an eviction notice which gave me three months to find somewhere else to live.
'It look nearly 10 weeks to get my first payment, which affected my ability to pay the rent in the short term. So I contacted my local council, and staff there were very supportive. They gave me a grant to cover my rent arrears but told me that I couldn't move up the housing waiting list until I was officially homeless.
'The council did eventually find me somewhere else to live, in supported housing. I had to rehome my dog and horses, because they didn't accept pets and I wasn't anywhere near a stables. And I had to move out of the area I was living in, away from my support network.
'I was about 45 minutes away from my family and friends, and I couldn't afford to run my car. My doctor was 26 miles away from my new home, so I had to change to a new surgery and even that was four miles away. Being on Universal Credit, I couldn't afford the bus, which meant a half hour walk for any appointments
'Before I went onto UC I was debt free, now I owe around £8,000 and had to consider applying for a debt relief order. I've had to use food banks, had to negotiate with energy companies to keep the lights on. It was a really difficult time and it had a significant impact on my mental health. It just made everything worse.'