The Regulatory Board for Wales has set out a new model for tenant involvement for housing associations. Bob Smith outlines the aims and the thinking behind it.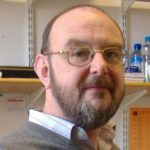 Last year the Regulatory Board for Wales (RBW) set out a vision for good housing association governance in Wales. Now, in our third strategic review, building on The Right Stuff model developed as part of the governance review, we have developed a tool to support effective thinking around tenant involvement in Wales.
The tragedy of Grenfell Tower has changed the nature of debates around social housing, the role of regulation and the extent to which tenants' voices are heard and listened to. Speaking at the Chartered Institute of Housing conference in Manchester at the end of June this year the chief executive, Terrie Alafat, argued: 'Every social landlord should always be striving to improve the way they listen and engage with their tenants and residents. These are their homes.'
As part of our role the RBW wants to be assured that housing associations in Wales know that tenants are, as required by Performance Standard 2, involved in strategic decision making and shaping services in appropriate ways. In undertaking the review, we have tried to establish a set of key principles to underpin effective tenant involvement.
We recognised that the review should focus on the key question of what tenant involvement is seeking to achieve, now and in the future. We quite quickly formed the view that, whilst there is a lot of tenant involvement activity, some of it could be seen as unfocused and not clear about desired outcomes. So as well as trying to address the question of the purpose of tenant involvement we were also concerned with asking does it really work and is it making a difference?
Our approach has been collaborative, working with the housing sector, establishing a project steering group (inviting papers and presentations to these meetings), appointing an independent advisor and commissioning two independent pieces of research to inform the review. These were a desk-based review of recent developments in tenant involvement and a short online survey of tenants and other stakeholders as well as subsequent focus groups to explore the survey findings in greater depth. So what have we found?
Vision and values: We have concluded that housing associations should take an approach to tenant involvement that focuses on achieving agreed desired outcomes. We have identified a range of involvement characteristics; from data and information collection and provision, through offering choices, on to collaboration and the co-design of services, delegating power and decision-making responsibilities and through to models of tenant ownership and control. However, it is clear that successful tenant involvement is based upon effective relationships, key values of honesty, trust and mutual respect, good communication and transparency and listening, acting and providing feedback.
What we've learned: What has become clear through the review is that tenant involvement is a contested territory with different views about the language which should be used (for example, tenant or resident, involvement or engagement or participation etc), the objectives of involvement (improving services, influencing decision-making, ensuring accountability, empowering people etc), different methods of engaging with tenants (face-to-face interactions, digital engagement etc) and the balance between individual and different forms of collective involvement. Given these alternative perspectives it is not surprising that there is no one-size-fits-all approach to tenant involvement.
Our work has shown that there is a strong appetite amongst tenants and associations for engagement and open dialogue. Tenants want to be informed, to be listened to and to understand how their views are taken account of. The key message is: listen, act and learn.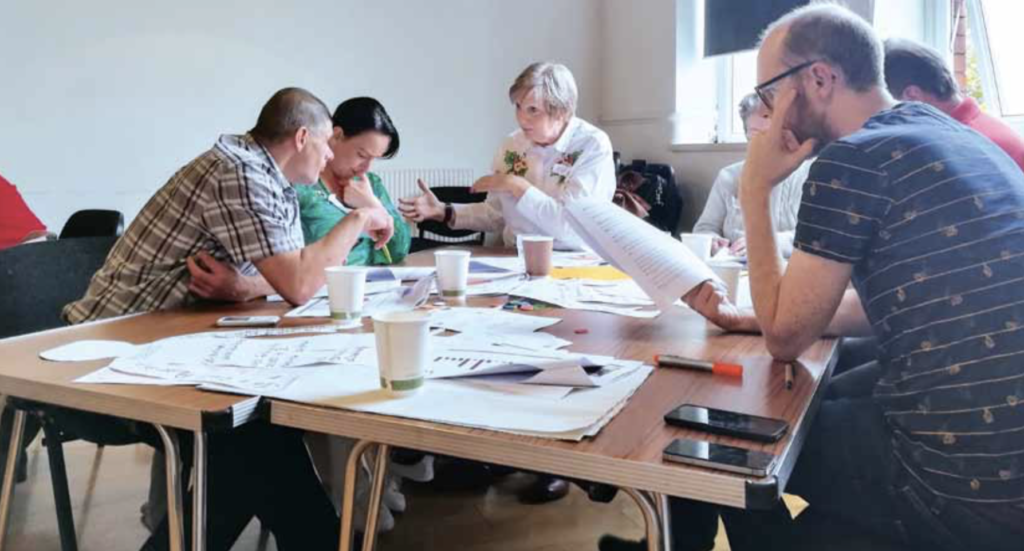 A model for tenant involvement: The review proposes that the Right Stuff model can be used as a high-level framework for understanding and implementing effective tenant involvement. It uses five key themes (the right people, doing the right stuff, in the right way, for the right reasons and at the right time) to encourage people to ask themselves searching questions when it comes to tenant involvement. The issues we set out in the different segments of the model are indicative rather than prescriptive, and are by no means exhaustive. However, for social housing organisations one of the fundamental questions is: how do tenants want to be involved?
Making it happen: The review has a number of key messages which we believe are critical in developing effective and inclusive approaches to tenant involvement in Wales. Although there are performance standards to be met tenant involvement is NOT done for the housing regulator. It should be undertaken with integrity, and not in a tokenistic way, doing what is right for tenants as well as the organisation. There are different ways of involving tenants; different drivers, motivations and barriers. However, we believe there are some fundamental common question which need to be asked.
What is tenant involvement trying to achieve, now and in the future?
What works to achieve this?
How do we really know it works?
Organisational culture, values and behaviours are critical to effective tenant involvement. Honest, open and respectful relationships are important factors in building trust, which can be slow to be achieved and easily lost. There needs to be leadership and commitment across individual organisations to building tenant involvement.
We have emphasised the message of listen, act and learn, but it also important that organisations think things through before they act. This is why we have developed the thinking tool as a model for tenant involvement to help work out what you want to achieve, how best to achieve it and how to work out whether what you are going is achieving the desired outcomes. Involve tenants in establishing the desired outcomes (it's not just about the landlord's objectives and priorities) and remember that these may change over time as circumstances change. Provide feedback to tenants on outcomes so that the circle of involvement is complete.
Opportunities for strengthening tenant involvement: Effective tenant involvement is a priority for the RBW. We want this review to add value and make a difference. This will only happen if there is a genuinely open and collaborative approach, underpinned by key principles. We see real opportunities to improve and extend tenant involvement in Wales, and in the final section of our report we have highlighted a series of opportunities for individual housing associations, the social housing sector more generally, Community Housing Cymru, Welsh Government, the housing regulator and ourselves as a Board.
Tenant involvement is a long-standing feature of the social housing sector and whilst there are varied motivations and approaches we believe there are significant benefits to be gained from effective involvement; for organisations, for the social housing sector more broadly and for tenants. We hope that in publishing this strategic review, which we believe should be of value to all those with an interest in tenant involvement and useful for tenants and service users in holding their landlord to account, we can contribute to enhancing the opportunities for tenant involvement in Wales.
Acknowledgements
The RBW would like to thank all members of the Review Steering Group, our expert advisor (Keith Edwards) those who undertook research to inform the review (Tamsin Stirling and Housing Quality Network), all who made presentations to the Steering Group, The Regulatory Advisory Group, CHC and Cartrefi Conwy (who hosted focus groups), members of the Welsh Government Housing Regulation Team (in particular Carol Kay until her retirement from Welsh Government in May 2019, worked closely with the Board to shape this review) and all those tenants, staff, board members and others who responded to our work. The report, The Right Stuff – Hearing the Tenants' Voice, and the two supplementary commissioned reports, are all available on the RBW page of the Welsh Government website. See gov.wales/hearing-tenants-voice
Bob Smith is a member of the Regulatory Board for Wales
Listen, act and learn – hearing the tenants' and residents voice
As part of the review the RBW commissioned an independent piece of work gathering views from across the sector in Wales. When asked 'what is the key ingredient for successful resident involvement?" clear themes emerged around ideas of dialogue, openness, respect and trust. As one survey respondent commented about engagement what is needed is:
'Genuine meaningful opportunities that affect real change\'
In the tenant focus groups one tenant said:
'Tenant participation should move the association towards collaboration and co-operation'
Another commented:
'Tenants want effective dialogue with honest communication to know what is happening'
In terms of building greater trust several tenants expressed their views in the focus groups:
'Be open with the truth. Don't say "this has to be done" – tell us why it has to be done'
"We'll never get rid of "them" and "us", but we could change that through more transparency, honesty and collaboration"
However, listening was not seen as just a passive activity. Tenants wanted to know that associations were going to respond and then learn.
'You know when a landlord is listening because you can see the results'
Of course, that can mean direct results, for example in right first-time services or it could mean results in terms of better communities and tenants feeling valued.
In many ways tenant involvement is a journey based on trust; talking, sharing, respecting and acting. It's also about the culture of organisations, where trust and respect are embedded at every level, and people are looking to the housing regulator and Government to support and underpin the creation of the right culture across the sector.
'We can't choose to go somewhere else if the service isn't good enough – that's why it needs regulating. And the regulator needs to understand that we need to be heard too'