Housing associations are up for the review's challenge of increasing affordable housing supply, says Stuart Ropke. Now for implementation.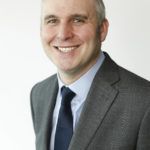 We called for a review of the supply of affordable housing in Wales in November 2017, to enable housing associations in Wales to meet their full potential, and achieve our sector ambition of a Wales where good housing is a basic right for all.
Almost two months since the launch of the report, we have had the time to consider the impact on the social housing sector in Wales, and take the next steps in ensuring some of their key recommendations are implemented by Welsh Government.
Firstly, the panel recognised that greater capital investment beyond existing levels is required if Wales is to take strides to tackle our housing crisis. At a time of huge demands on competing priorities, the Government's commitment to housing as one of its key focus areas needs to be matched with cold hard cash.  Encouragingly, the new minister for housing and local government, Julie James has talked about the importance she attaches to increased social housing supply – but of course that will require significant public subsidy to make it happen. On 19 July, an additional £50 million was announced by the minster for finance, Rebecca Evans to support social housing to build 650 homes across Wales, which is surely recognition of the important role housing associations have in a prosperous future for Wales.
The panel also made a series of more detailed recommendations on rent, grant, standards, public land and gap funding for stock transfer housing associations. There's a lot to like, policy recommendations that housing associations called for in our submission to the review panel. A long-term rent policy, a new body charged with bringing forward public sector land, a simplification of existing standards equalised across homes irrespective of tenure and, in the week that the First Minister declared a climate emergency in Wales, longer-term consolidated capital investment programmes for new housing that aim to kick-start a move to near zero carbon building by 2021.
But the devil will be in the detail and ultimately implementation. When we submitted our evidence to the panel we set three tests. Do the proposals enable more homes to be built, which are genuinely affordable and fit for the future? We will assess the recommendations against those objectives.
The panel were clear when launching the report that they want all ambitious housing associations, of all sizes, working across all geographies and specialisms to be able to access grant. To build the homes Wales needs, it's vital that the capacity of the entire housing sector is brought to the table, with housing associations working alongside local authority partners to tackle the root cause of our housing crisis – under-supply.
On rent – the panel have put affordability at the heart of the debate, and we agree, but we continue to strongly argue that the only way affordability can be guaranteed is if rent policy is set at a local level by housing associations working with and alongside tenants. We've already seen great work by some of our members taking forward this agenda within the constraints of the current rent policy, and we'll take up the challenge of embedding this way of doing business in the coming months. Rent is also one area where we need Welsh Government to move quickly and confirm the new long-term rent settlement where the panel have passed the responsibility to ministers declaring it a political decision.
We know that housing associations have a clear track record of building the homes Wales need, and delivering on the sector ambition of good housing as a basic right for all. Figures from 2017/18 show that the gross value added to the Welsh economy was £886 million, with 84p of every pound spent staying in Wales. However, the challenges we face remain mighty – tackling climate change, supporting an ageing population and bringing prosperity to often forgotten parts of our nation.
The ambitious scope of the Affordable Housing Review will undoubtedly lead to a change in how we do things, and provides a further opportunity to create a financial environment that could enable the sector to scale up investment, enhance partnership working and ensure every pound invested in housing makes an impact throughout Wales.
Stuart Ropke is chief executive of Community Housing Cymru