Gayna Jones gives an overview of progress so far and lessons learned from the Innovative Housing Programme.
Introduction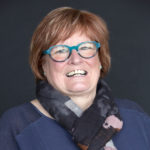 In February 2017 the cabinet secretary for communities and children announced a new grant stream: the Innovative Housing Programme (IHP).  This followed the publication of two reports. The Farmer report [1]into the construction industry indicating that the construction sector 'must modernise or die' and the More: Better report into modern methods of construction, commissioned by Welsh Government [2].
The initial programme was at £20 million over two years but this was later increased to £90 million over three years with a target of 1,000 homes as part of the Welsh Government's 20,000 homes target.
The programme's aims are to:
increase the supply of affordable housing in Wales, as part of the 20,000 additional affordable homes target
align with the seven goals enshrined in the Wellbeing of Future Generations Act (WFGA)
address cost and value in new homes, and develop housing that meets specific current and future housing needs
provide support for those willing to innovate through the use of alternative approaches
demonstrate benefits associated with alternative approaches, to encourage their wider uptake
harness opportunities to deliver jobs, skills training, and develop local industry
publicly disseminate key findings and maximise learning.
At the end of February this year the minister for housing and local government, Julie James, launched Year 3 of the IHP, with the £34 million last tranche of the £90 million.    In her speech the minister referred to housing as a main priority for Welsh government supporting its wider foundation economy strategies and said that housing 'innovation needs to become the norm'.  She was also keen, she said, to see 'beauty and fabulous design' in Wales with new homes in places and communities where we would all want to live.
Year One 2017 – 18
The first year's IHP grant was available from April 2017. An Innovative Housing steering group was quickly established to plan and oversee the programme, comprising Community Housing Cymru, Welsh Local Government Association, BuildingResearch Establishment, Home Builders Federation, Council of Mortgage Lenders, local authority officers, housing association chief executives and  several architects.
Three 'innovation streams' were also agreed as part of the criteria:
construction technique   – new or emerging forms of construction, materials or processes.
delivery pathway – alternative approaches to commissioning procurement or participation.
housing models – house types that respond to specific need or can demonstrate upscaling.
Applications were assessed by an independent assessment panel which focused on the innovative aspects of the applications, cost, value and risk. For Year One schemes approved see the attached table.

Year two 2018 – 19
Feedback after the first year was positive and few changes to the process were made in year two. Considering the speed at which it was created, this is a tribute to the Welsh Government officers and the Steering Group.
The application process was repeated in year two except that, because of the mixed quality of design in year one, Design Commission for Wales design reviews became a requirement.
There were 48 schemes submitted for funding in year two with a wide range of innovation across 19 local authority areas.  For the first time, the IHP programme was open to the private sector. In total, seven private sector companies submitted applications. The independent assessment panel recommended for approval ten schemes from local housing authorities, 13 from housing associations and two from the private sector. See table.
Rejected applications did not demonstrate innovation, were not regarded as sustainable (for example because of high transport emissions), were seeking to 'bolt on' technology, or proposed projects that were poorly designed.
The minister wants to see 'beauty and fabulous design'. Creating places that people want to live in was a criterion in the technical specification in Year two. The Design Commission for Wales saw 40 of the 48 schemes in design reviews and was as a result able to identify trends and key barriers to capturing design quality, place making and innovation. It noted in particular:
1. Influence of Local Authority advice:
Local authority pre-application advice constraining development ambition: unnecessary and outdated parking provision requirements; illogical and inconsistent limits on building height and requirements for poor vernacular materials.
Highway departments prescribing adoptable, over-engineered streets and adherence to Design Bulletin 32; which has long been superseded by the Manual for Streets.
Industry/sector challenges:
Access to high quality advice – advice is often given by manufacturers with a vested interest in marketing their products and/or consultancy services.
Local skills shortage in understanding and delivery capacity for contemporary sustainable design, construction, proper use and installation of renewable technologies – over and above passive fabric first approaches.
Lack of thorough site and context analysis which would inform and add value to the design process.
Restrictive and/or poorly interpreted design requirements reducing the potential for high quality design and innovation.
A deep-seated view that consumers/tenants/buyers want 'traditional' house-types which limits the amount of truly contemporary design quality, appropriate to the needs of life in the 21st The trend observed is one of perverse incentives toward pastiche and the disguise of forms of innovation, including materials and construction methods, to meet an unsubstantiated desire for something 'traditional'.

Year three 2019 – 2020
This year the IHP will include both revenue and capital funding. The programme is split between three funding streams.
Stream 1: Revenue
This stream will provide revenue funding to explore topics such as social innovations, new procurement models and financial instruments to enable homes to be built more quickly.
Stream 2: Capital – themes
This stream will provide capital funding to support innovation that hasn't previously been supported by IHP (innovation gaps). This funding stream also contains proposed themes that align with other Welsh Government priorities to maximise the wider policy benefits schemes can achieve:
Youth homelessness
Quality design and place making including active travel
Crossover to retrofit
Low embodied energy and circular economy
Zero carbon
Performance gap – delivering quality on site
Improving resilience and flexibility of home.
Stream 3: Capital – upscaling
This stream will provide capital funding to demonstrate the ability of innovations that have worked on a small scale to be up-scaled and produced or built at volume.
Conclusion
Developing new models of housing, ways of building or delivering projects carries an inherent risk, which was reflected in increased costs. Despite often relatively high costs, however, the value in the schemes was justified because of:
testing a new housing model
delivering significantly lower fuel bills
social and economic benefits
creating local supply chains or new factories to build homes;
significantly speeding up the delivery of homes by trialling new delivery pathways.
The challenge now as the Minister pointed out at the launch of year three is for 'innovation to become the norm.
Gayna Jones is chair of the Design Commission for Wales and the Innovative Housing Programme steering group
[1] www.designingbuildings.co.uk/