Mention houses made of straw and a trio of porkers and a large, not so good, wild, dog-like creature may spring to mind but Lisa Charles, interim head of inclusion and support, hopes that the use of straw bale technology to build homes for young people will become a future fable.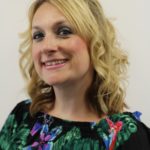 We are all too aware of the scale of the housing crises facing Wales. Bron Afon's response to this critical challenge is the aim of creating 450 fit for the future homes by 2023.
It's an ambitious but essential programme. Young people in particular tell us time and again about their urgent need for safe, affordable housing – and the increasing difficulties they face in accessing it.
Now, backed by funding of £1.48 million from Welsh Government's Innovative Housing Programme, we're trying something different to fix the problem.
Working with three modern methods of construction – two using straw and one using foam insulated panels – we've contracted ENGIE to build 12 quality flats for under 35s in the community of Garndiffaith in north Torfaen.
Why go down this route? As well as in houses, straw bale technology has been used in buildings such as schools, visitors' centres and cafes. As with the foam insulated panels, it's environmentally friendly and it's sustainable. But the number one reason we went for both methods are their claims of being highly energy efficient and improving heat loss, a crucial factor in making homes cheaper to run for tenants on a low income.
Once the tenants have moved into the flats next month, their water, gas and electricity usage will be monitored by Welsh Government over a period of 12 months.
A weather station is also being installed to measure external temperatures throughout the year. This will enable us to check how well the homes are performing, especially during periods of hot or cold weather.
If it turns out to be cost effective, we'll consider using modern methods of construction for further builds as part of our plans to tackle the housing shortage.