Joy Williams and Bill Rowlands outline the findings from a new report on the experiences of people sleeping rough who engaged with services during the latest Welsh Government count.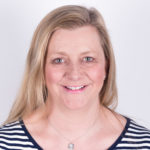 Welsh Government has undertaken an annual monitoring exercise since 2015 to further understand the extent of rough sleeping in Wales and to gain a better understanding of the demographic of individuals who find themselves sleeping rough.,  In partnership with local authorities, this consists of a two-week information gathering exercise and a one-night count. This last took place in October, followed by a one-night snapshot count on November 8.
This report summarises the information provided by 332 of the 347 people self-reporting as sleeping rough who engaged with services during the two-week count period of the Welsh Government rough sleeper count from October 15 to 28. It collates the responses from 19 of the 22 Welsh local authorities in order to provide a national picture of the rough sleeper population. This should help partners to better understand the issues facing people and plan provision to better support them and help them into sustainable accommodation.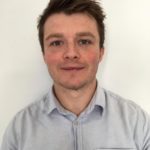 The study found that of those sleeping out most were male with 16 per cent being female. The most common age range was 30-39 year olds. Many people had been sleeping out for several months. The main stated reasons for sleeping rough this time were substance misuse, loss of previous accommodation (for a variety of reasons), release from custody and relationship breakdown. However, when compared with previous questionnaire reports, mental health is increasingly cited as the reason for this instance of an individual's rough sleeping.
When asked about their initial reason for homelessness again most people stated that this was because of family breakdown, relationship breakdown or loss of tenancy (for various reasons). For the first time, however, welfare reform was stated as the reason for instigating an individual's rough sleeping.
A third of those questioned had been in custody at some time in their life and 12 per cent had previously been in care, despite the fact that only 0.75 per cent of children in Wales grow up in care.
Over half stated that they had a mental health issue and a third disclosed that they had a diagnosed physical health condition. Worryingly, however, of those who disclosed that they have a mental health issue, only 31 per cent reported receiving some form of support or medication and for those with a physical health condition, only 43 per cent were receiving some form of support or medication. Over a third of those questioned stated that they had been discharged from hospital back to the streets.
We need to work much harder as a sector to keep people in their homes and prevent them from being made homeless. At least 20 per cent of those asked why they had initially been made homeless stated that they had lost or been evicted from their accommodation. Some stated that they had been evicted from temporary or supported accommodation.
More needs to be done to enable services to intervene early and prevent people's situations from escalating into crises. We need responsive services that support people where and when they need them.
We need to ensure that there is better communication between services to enable people to transition from care, prison and hospital into settled accommodation in a planned way. Despite the development of a hospital discharge protocol, as well as frameworks designed specifically for those leaving care and custody, the statistics above highlight that a significant number of people are falling through the safety nets in place.
Many people sleeping rough had lots to say about their current situation and how they got there. It would benefit the development of future services and redesign of current ones to listen to their voices and experiences.
Despite the picture painted by the report, it must be noted that instances of individuals sleeping rough during the one night count fell in 2018, albeit very slightly, despite the continued increasing demand on local authority housing teams and Supporting People commissioned services across Wales. A number of examples of good practice of engagement with individuals sleeping rough, the establishment of new data collection methods and partnership working are worth highlighting.
The Street Homeless Information Network (SHIN) database is currently in development and will enable those working with people sleeping rough to collect and share data in a meaningful way in order to better understand and support people.
Several local authorities have local assertive outreach teams which engage with people who have been sleeping rough in order to support them off the streets and into more settled accommodation.
Housing Justice winter night shelters working alongside local authorities across the country are providing food and accommodation for those who would otherwise not be entitled to an interim accommodation duty. This allows people breathing space and enables local services to engage with them in a meaningful way.
The full report can be found at http://www.wlga.wales/SharedFiles/Download.aspx?pageid=62&mid=665&fileid=2182. More about winter night shelters can be found at http://www.housingjustice.org.uk/night-shelters-wales
Joy Williams is project manager and Bill Rowlands is project officer at the Housing Networks