As part of WHQ's What I'd Change about Housing and the Law feature, Judy Wayne calls for a small change that would make a big difference to housing associations. 
Commonly referred to simply as Schedule 1, paragraph 2 of Schedule 1 to the Housing Act 1996 still applies in Wales. The relevant legislation in England, and a similar law in Scotland (Schedule 7 of the Housing (Scotland) Act 2001) were repealed many years ago.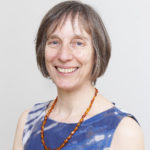 In 2010 Welsh Government issued circular RSL 005/10 to update its guidance on permitted payments to staff and board members of housing associations.  Following consultation with the sector, the circular set out 14 exemptions where payments can be made, doubling the number of exemptions previously allowed. The circular was one of a several changes to housing association regulation following the Essex Review.
Associations already have policies and procedures to manage payments and benefits, and keep a register of interests, hospitality and gifts.  Does it still need legislation to enforce good practice?
In allowing housing associations to pay board members, Welsh Government has put the onus on associations to decide whether to pay or not. Now is the time to change the law and let associations show that they don't need the weight of law to manage payments and benefits openly and with integrity.
Judy Wayne, director,  Altair