As part of WHQ's What I'd Change about Housing and the Law feature, Joy Williams says warns about unintended consequences.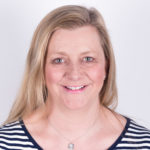 The homelessness legislation has had the unintended consequence of increasing the amount of bureaucracy for case workers and individuals. Because of the increased number of duties which require notifications when they end and possibly a new duty begins there are far more points in the system when people need to be notified and have the right to review. This has created far more work for case workers in writing letters of notification which distract from meaningful casework. It can also be confusing for the person.
It is important to get the balance right between informing people and providing for their right and streamlining services so that they offer the best service for people. Resources need to be used in the best way to prevent homelessness rather than servicing the system.
One piece of central (UK) government legislation which I believe has worsened the situation for people is the changes to probation services through Transforming Rehabilitation. The separation of the Community Rehabilitation Company (CRC) and the National Probation Service (NPS) and the privatisation of the CRC has led to poor communication, distrust, lack of access to useful services, loss of expertise, loss of staff and a general decrease in resources coupled with an increase in responsibilities. All of this has meant that those being released from custody are not getting the help they require at a crucial time and often find themselves No Fixed Abode (NFA) and at risk of recall.
Joy Williams is co-ordinator of the WLGA Homelessness and Supporting People Networks
If you would like to contribute to Part 2 of WHQ's feature about housing and the law, tell WHQ what you would change about the law in relation to housing and why by emailing the editor, Jules Birch, at [email protected]