Housing associations need to rethink they play in their local economies, argue Joe Earle, Debbie Green and Karel Williams.
 Introduction – the rationale for the research and report
Much has been made of the City Deals in Wales and what they can do for regeneration. In this context CREW (Centre for Regeneration Excellence Wales), in partnership with Coastal Housing Group which is based in the Swansea Bay City Region (SBCR), commissioned Karel Williams and Joe Earle to take a new look at economic policy. We wanted to focus on what sort of economic growth does the SBCR need to resolve the profound and longstanding issues of inequality in the area, how can we articulate a vision for the economy that works for everyone and what sort of organisations are needed to help take this agenda forwards. And how can new ways of thinking about the economy become a fundamental driver for taking forwards the goals of the Wellbeing and Future Generations Act so that economic policy works holistically, not only to create a more prosperous Wales, but also to create more resilient and cohesive communities and a more equal Wales.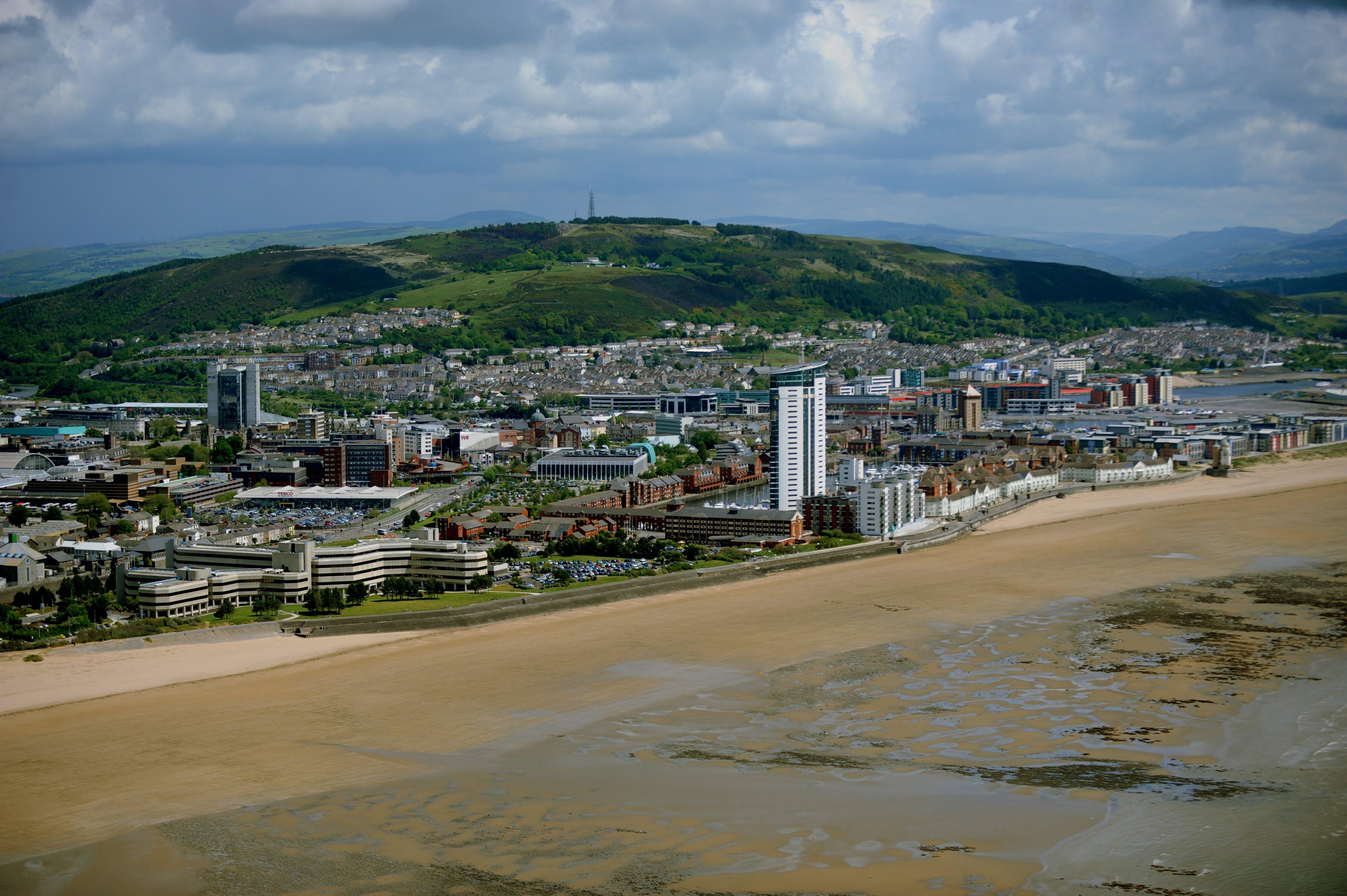 For organisations (as for individuals) it is often best to just get on with it and avoid the big questions like what are we doing here and where are we going. It's easier to just get on putting one foot in front of the other and not looking down, back or forward. But there comes a time when you have to ask the big questions and this short article explains why that time is now for Welsh housing associations and what they could do next to find a new role in supporting and nurturing the foundational economy.
Let's begin with where housing associations came from. They became social landlords of 10 per cent of Welsh housing stock as Thatcher and Blair were stripping functions out of local government and incentivising stock transfer to social landlords. That process leaves social landlords in an increasingly uncomfortable position.
Historically, social landlords flourished financially in a manner that was broadly economically counter cyclical. Higher inflation meant higher rent increases (because housing benefit was linked to inflation) and in real terms lower financing costs and capital repayments (because inflation reduces the real value of debt).
The income side of that equation is now changing. Welfare reform, especially universal credit and housing benefit being tied to local housing allowance, which is currently frozen, mean that the previous model of inflation-linked rental returns is broken. Whether we like it or not housing associations and their tenants are increasingly exposed to the vagaries of the market.
Housing associations now have to ask the unthinkable; what happens if tenants cannot afford an 'affordable' social rent? This is true not just for tenants who are on benefits, but also those in work. Tenants will earn low wages which government can't and won't supplement generously because, even after savage benefit cuts, 35 per cent of the UK's working households are still receiving more in benefits (including benefits-in-kind such as the cost of education and the health service) than they pay in taxes.
So what does this mean for the role of social landlords in the future, do they 'batten down the hatches' and just become efficient landlords focusing on cutting costs, or is this the time to re-invent themselves as something else and if so what?
Housing associations are asking themselves these questions in the context of an increasingly unmanageable economy. No setting of macro policy levers will deliver sustainable growth and yield tax revenues which will pay for services like health, education and care. We have boom and bust because GDP is more than 60 per cent consumption and the quickest way of boosting consumption is by letting credit inflate house prices to allow housing equity withdrawal. The value of housing equity withdrawal was larger than nominal GDP growth under Thatcher and Blair meaning that without it the economy wouldn't have grown at all.
Beyond the cycle of boom and bust is the fact that large parts of the population aren't sharing in the gains of what growth there has been. The bottom 20 per cent of working households have not captured any of that nominal GDP increase in the past 25 years or more and must now suffer the consequences of austerity public service cuts.
It is increasingly unlikely that government can fix it for Wales which is a laggard region of the UK on all the standard indicators. The Welsh government is constrained by the UK Treasury's commitment to austerity curbs on current expenditure and blocks on borrowing to fund capital expenditure. Projects like the Cardiff Metro or the Swansea Bay City Deal are hyped with rhetoric about 'an economy that works for everyone'. But the numbers tell a different story. The projection is that £1.3 billion, of which £637 million is public funds, will create 10,000 jobs over 15 years in new 'next generation industries' in Swansea Bay. It isn't at all clear how these projections have been calculated But, even if they were to be achieved, its not enough because Swansea Bay lost 30,000 manufacturing jobs over 20 years after 1990.
So it's time to press the reset button on policy because the economic unsustainabilities cannot be ignored even more so at a time when they are fuelling the populist discontent of the 'left behind'. Our new report for CREW on What Wales Can Do argued that policy makers should pay much less attention to market income and GDP/GVA metrics and focus instead on that part of the economy which we call the foundational economy and adopt a new asset-based approach to economic and community development. This approach recognises that issues concerning 'poverty', 'community development' and 'economic development' can't be resolved in a silo when they are all part of one inter-related system.
It is the foundational economy whose success is measured by whether it creates 'a citizen's life worth living' by providing vital services and creating mass employment. On the demand side, all households depend daily on providential services like health, care and education while a material infrastructure of pipes and cables connects all our houses to the systems which make everyday life possible, safe and civilised. And, on the supply side, these sheltered, population-related activities are our major Welsh employers: in Swansea Bay, for example, providential services account for 35 per cent of employment and material infrastructure for another 15 per cent.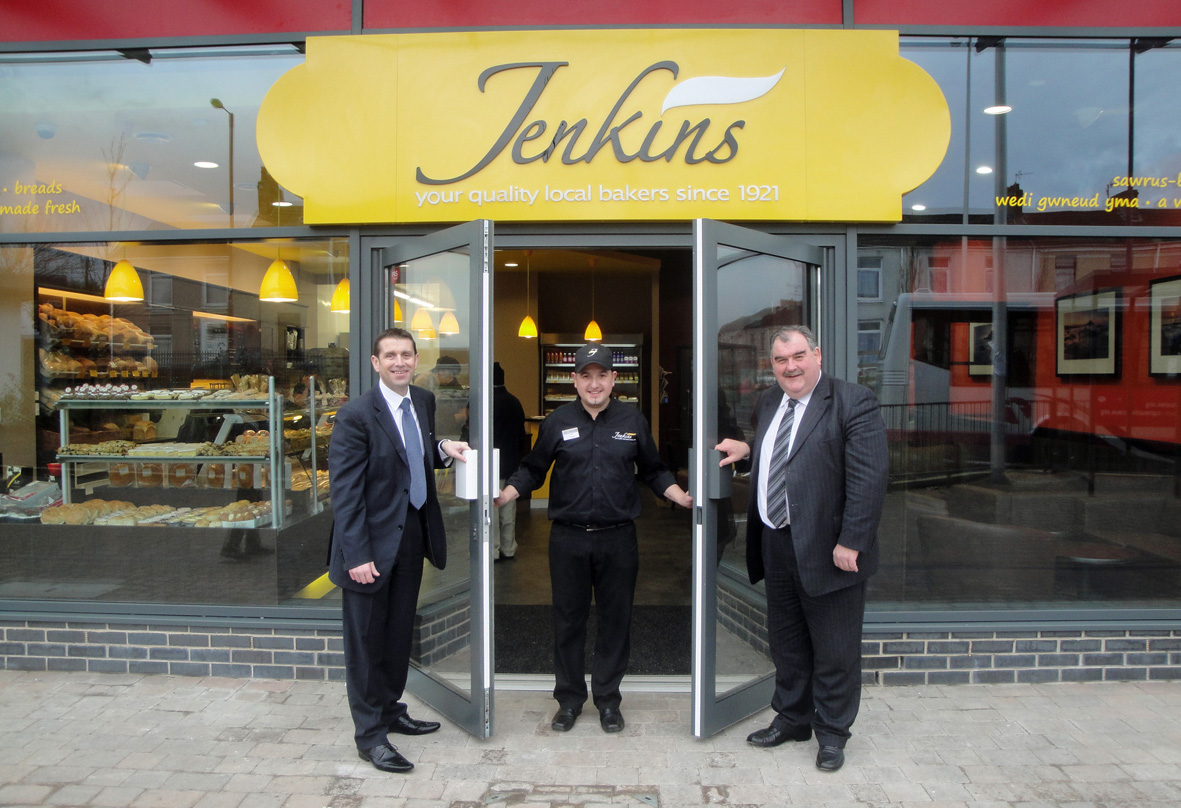 What is the foundational economy?

The foundational economy is a zone of (public and private) goods and services necessary to everyday life and consumed by all households.

Firms and organisations operating in the foundational economy are often sheltered from competition because distribution depends on being close to the population they are serving. For example, schools and supermarkets can't be moved to countries with lower wages in the way a factory can.

Activities that fall within the foundational economy include health, education, adult and child care, pipe and cable utilities, retail banking and supermarkets.

These foundational activities typically employ 40-45 per cent of the workforce and so the quality of jobs has a major impact on prosperity. They also provide the infrastructure of everyday life upon which prosperity and citizenship depend.
It is asset-based economic development because the starting point is not a list of deficiencies like low GVA or not enough training, but questions about what are the specific resources and capabilities of local firms and the workforce. We are applying the approach of asset-based community development to the problem of economic development with the slogan 'recognise what's there, enable what's there' by mapping local resources, building capabilities and mobilising around local issues so that actions build on existing local firms and workforce assets, rebuild social capital and support entrepreneurial skills. This means, for example less concern with inward investment that brings glamorous projects like Aston Martin and more attention to nurturing grounded firms whose activity and capability is rooted in the area like Jenkins Bakery in Llanelli.
So the development of the foundational involves building up local assets and capabilities, provides citizens with better foundational services and decent jobs and business opportunities; and, just as importantly, particularly in the post Brexit environment, develops the new institutions, skills and cultures which begin to empower participatory decision making. In the Swansea Bay report we have started to think about how to do this through scaleable experiments in more effective small business support or reorganising adult and child care.
Small business policy should be less about reforming external finance to lever growth and more about what to add (beyond money) to increase firm capability and create a collaborative and networked business ecology. The starting point here should be mapping the local small and medium-sized enterprises (SMEs) so that we can, for example, identify businesses close to ownership transition, build support networks and expand the field of what's thinkable and doable as policy. Let's encourage local government marketing support for food with a story like Towy valley yoghurt and support a culture of making by building makerspaces where equipment and workshop space can be rented by the day.
Care is a huge opportunity to extend our civilisation as this is disorganised sector with inconsistent quality, employing 5 per cent of the workforce in ill-paid jobs. Local authorities should sponsor practical experiments in the organisation and management of care by for-profit and non-profit providers with input from the care workforce, clients and the community. Domiciliary care workers are currently given rotas of fixed, short visits in which there is only time to provide the most basic of bio-medical tasks, for example taking medicine and (or sometimes even or) getting dressed. Instead care workers could be given a local patch with a number of clients and a remit that encompasses building social connections and activity as well as bio-medical care.
In residential care there is an opportunity for local authorities to borrow to build residential accommodation-based new models with smaller Green House style shared houses or mixed age care environments which are less institutional and offer residents a better quality of life. Local authorities can take advantage of the fact that they can borrow at cheaper rates than the large care home chains which currently dominate the building of new care homes and use the difference to reduce the cost of care or pay care workers more.
But, how is all this relevant for Welsh housing associations facing a squeeze on rents which will make it increasingly difficult to be the social landlords they want to be? Well, the initiative for new policy must come from lead organisations that have both the resources and the adaptability to kickstart change and lead mobilisation for foundational economy interventions that engage local specifics. Housing associations have broad capabilities and local connections which mean they can challenge the status quo, collaborate with each other or new partners, and effect change. They can act with strategic intent, whilst recognising that it is often small practical interventions that make a difference not just for tenants but also for citizens and broader communities. For example they could:
Support projects like helping communities run local facilities like swimming pools or sports centres
Bring forward sites and buildings that can be used to enable start-ups and work space for maker space and/or provide community hubs
Deploy their expertise and financial skills to mentor small businesses, for example taxi services or small building firms and support community groups in collective purchasing of energy, food etc
Sponsor consortia funding bids/partnerships especially with community groups/social enterprises who struggle with tendering and the complexity of public service commissioning
Make small investments in resource that would lever significant benefits such as employing a local economy co-ordinator who would build relationships with micro and SME business, support networking between businesses and provide a single access point for all available support from local authorities, Welsh Government and other organisations.
This would take Welsh housing associations further down a road some of them are already travelling; for example stock transfers that have a specific offer in relation to community regeneration and the traditional associations that have embraced physical regeneration.
What is different now is that we believe housing associations cannot just retrench in the response to external challenges. Instead, acting as political intermediaries and social entrepreneurs, Welsh associations have an opportunity to rethink the role they play. By committing to supporting and nurturing the foundational economy they can become economically pivotal and socially useful to all the citizens in their local communities and in doing so begin to rebuild the local economic prosperity which would ensure their long term financial sustainability. Indeed we could go as far as to argue they have no choice.
The CREW What Wales Can Do report is available to download at www.regenwales.org. Debbie Green is a director of CREW and chief executive of Coastal Housing Group, Joe Earle and Karel Williams are members of the foundationaleconomy.com research network