Could 16 homes in Neath lead to national change? Kevin Bygate reports on the potential of a collaboration between Pobl and Swansea University.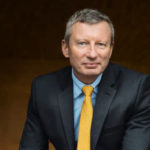 In August Pobl, Wales' largest social housing provider, received planning permission to build the first 'Active Homes' development in Neath.
The development will use the 'buildings as power stations' concept developed by Swansea University's SPECIFIC Innovation and Knowledge Centre, which aims to make buildings active rather than passive structures: capable of generating, storing and releasing their own solar energy.
The 16 homes – eight houses and eight apartments – on the site of the former Hafod care home in Neath will have integrated photovoltaics on the roofs and a solar heat collector on south-facing walls for water heating. Batteries will store electricity for use when it is needed and, although it was not part of the initial planning application, the site has potential for electric vehicle charging. Waste heat will be captured and recycled within the building's ventilation system.
None of these technologies are new: they are all available on the market now. The innovation is in the way they have been brought together in one, easy to operate, system that will optimise the whole energy performance of the building. Plus, for six months of the year the homes will be putting energy into the grid rather than taking it out.
August's planning permission coincided with the publication of a report by independent energy consultant Andris Bankovksis on the potential energy and economic impacts of the 'buildings as power stations' concept.
The modelling suggests that tenants of the Active Homes Neath development could see their energy consumption reduced by 60 per cent, saving around £600 per year off their fuel bills.
That would be a huge saving for anybody, but it is particularly significant in Wales, where 23% of households are in fuel poverty, spending 10% or more of their total income on energy costs.
At the other end of the scale, the UK as a nation has significant energy challenges. Buildings account for around 40 per cent of our energy consumption and are responsible for 50 per cent of carbon emissions. Any attempt to provide a reliable, affordable energy supply for citizens and businesses and meet legally-binding carbon emissions targets will have to address energy in buildings.
In his analysis, Bankovskis, who also sits on the government's Electricity Market Reform Panel of Technical Experts, looked at the impact that one million 'Active Homes' of the Neath design could have on the national energy system.
He found they could reduce peak central power generating capacity by 3,000 MW – equivalent to a very large power station – and carbon dioxide emissions by nearly 80 million tonnes over 40 years. It could also be good news for the UK economy as, at this scale, it creates a potentially exportable and inwardly investible concept.
Can 16 homes in Neath lead to national change? It's certainly a very big challenge, and it's not a technical one so much as a political and economic one.
One million homes may seem ambitious, but the Government's own much-publicised house-building target of one million new homes by 2020 indicates the scale of ambition that is required to satisfy the UK's housing needs.
And while SPECIFIC's researchers at Swansea University continue work on the next generation of solar technologies, its business development team is actively bringing industry, government and the housing sector together to enable change.
The centre, which is funded by the European Regional Development Fund through the Welsh Government, EPSRC and Innovate UK, has more than 40 partners from business and research. Its strategic partners are big players in the construction industry: Tata Steel, NSG Pilkington Glass and Akzo Nobel, as well as Cardiff University.
The shared goal is to turn buildings into power stations that can generate, store and release their own solar energy – both heat and electricity – at the point of use by combining existing technologies and scaling-up new ones to the point of commercialisation.
Demonstration at building scale is a vital part of the process, allowing new technologies and systems to be evaluated and proven and sector expertise to be developed before they will be adopted by industry, regulators and consumers.
The approach has already been used successfully on the Active Classroom at Swansea University's Bay Campus – the UK's first energy-positive classroom. Over eight months of operation the building has been energy positive, generating more than it has used.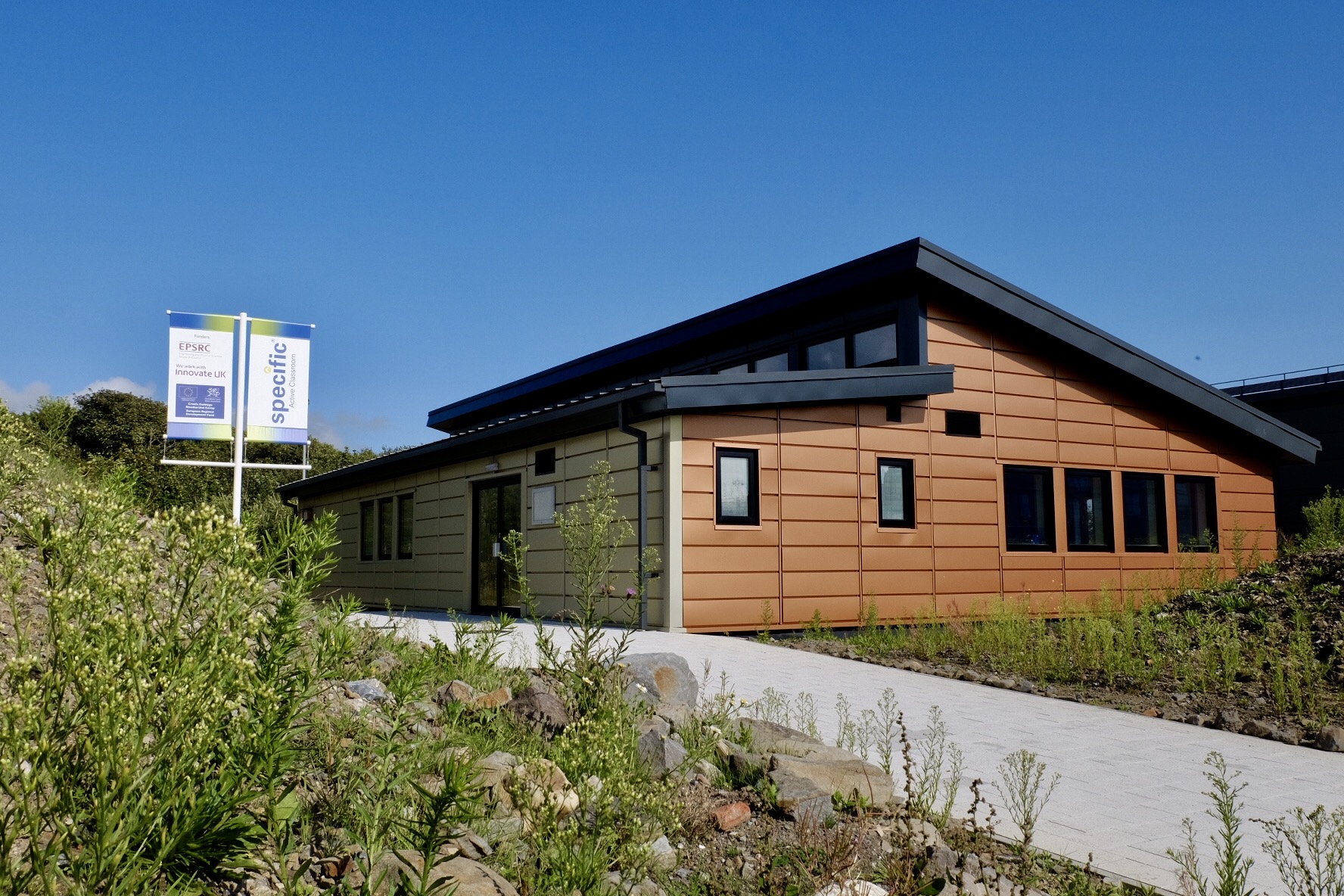 The Active Homes Neath development is the first major housing development to use the 'buildings as power stations' concept. It uses a standard design and build contract so that it can be picked up and used elsewhere.
However, innovative projects naturally come with challenges and cost is a significant factor. It is reasonable to expect costs will come down as volume increases, but for now the higher upfront construction costs are a barrier to roll out, particularly for private developers. For those with a longer-term stake in a building, returns can come through savings on fuel bills and the opportunity to sell excess electricity back to the grid.
The Neath scheme will not be fully costed until Autumn but it is thanks to the forward-thinking approach of Pobl and the local authority that it will become a reality. Learning from this development will be critical for wider adoption.
The Active Homes Neath scheme benefits from government support. It is being delivered in partnership with Neath Port Talbot Borough Council as a flagship scheme within the Homes as Power Stations project in the Swansea Bay City Deal: a £1.3 billion investment into the region signed by Theresa May in March.
It will be fully monitored and evaluated as part of the Department for Business, Energy and Industrial Strategy's 'Learning from Low-Cost, Low Carbon Homes' programme.
And additional financial support will be sought from the Welsh Government's £20 million Housing Innovation Fund: a new programme which is unique to Wales and aims to deliver innovative housing models that will help to increase the number of homes and significantly reduce fuel bills for residents.
It is these opportunities, along with Pobl and SPECIFIC's ambition, that will enable this innovative housing concept to be advanced, tested in practice and the learning shared.
Will it change the way energy is used in buildings? Much depends on market adaptability. But of one thing there is no doubt: Wales is in a strong position and has a real opportunity to lead the way.
Kevin Bygate is chief executive of the SPECIFIC Innovation and Knowledge Centre at Swansea University