Steve Richards maps a political and economic landscape dominated by the vote to leave the European Union.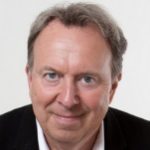 As a political journalist I have reported the sudden fall of Margaret Thatcher, the rise of Tony Blair, the drama of Gordon Brown's Shakespearean leadership, the 2008 financial crash, the UK coalition formed in 2010, the referendum in Scotland and much more besides. Nothing compares with Brexit in terms of significance, energy sapping unpredictability and high political drama.
Arguably the most important factor contributing to the unpredictability is the shortage of time before a final agreement must be reached. Of the thousands of conversations I have had relating to Brexit the most revealing was with the former Irish Prime Minister, John Bruton. He was one of the architects of the Lisbon Treaty, the arrangements that includes Article 50.
Bruton told me that when he and others framed Article 50 they had a simple objective. They sought to make it impossible for any rational government to even contemplate triggering it. In seeking to achieve their goal they devised a timetable for exit that would last for only two years. In Bruton's view that schedule cannot be met even under the most stable of circumstances given all the logistical challenges.
The UK government is not remotely stable. Theresa May navigates Brexit as a leader of a minority government that is divided over precisely what form Brexit should take. She is directly responsible for losing her party's majority and that culpability diminishes her authority in an already weak context. The last Prime Minister to rule in a hung parliament with a ministry government following an election was Harold Wilson in February 1974. But Wilson was seen as a winner, having ousted Edward Heath and he had made a few unexpected gains in terms of seats. Wilson in a slightly stronger position than May would have struggled with Brexit.
Other unpredictable factors include the mood of the UK parliament and the stance of the EU. I recall having a coffee with David Cameron one dark January morning in 2016. He was in the middle of his 'renegotiation' with the rest of the EU in advance of the referendum. Cameron had been in Warsaw the night before and was heading for Prague later that day, seeking unsuccessfully to persuade the Polish and Czech leaders to go a bit further.
Cameron looked exhausted and much older. Like Tony Blair, he looked terrible when strained and yet youthful after a holiday. He was not getting much sleep. He did not have time for his early morning jogs around St James' Park. He was finding the whole experience of wooing the rest of the EU impossibly tiring. Multiply by 500 the pressures on May as she seeks to get agreement for a Brexit deal from every EU leader, the European Parliament and then the Westminster parliament where she has no majority.
The final deal must be more or less in place by next Autumn given the time required for ratification. There is not a majority in the Commons or the Lords for no deal. If 'no deal' is the outcome be prepared for an early and highly charged general election.
Given that two-thirds of Welsh exports go to the EU, and single market membership has been an important driver of foreign direct investment in Wales, the Welsh economy is particularly vulnerable to the effects of any diminution in the UK's unfettered access to the single market.
It is therefore highly significant that the Labour leadership has changed its position. Until August of this year Labour's position was more or less: 'The government's Brexit policy is a calamity. We plan to do the same.' Now the leadership call for a lengthy and deep transition period that includes continued membership of the single market and customs union. The government might end up in a similar position, or have no choice to end up there. Ultimately the Welsh Assembly is bound to acquire more responsibilities, but I doubt whether these will be fully clarified as UK ministers contemplate all the many Brexit hurdles.
Under normal circumstances issues such as the extreme shortage of affordable housing would be dominating the political agenda across the UK. The issue has acquired greater saliency now young people have started to vote in greater numbers. But it is impossible to overestimate the degree to which Brexit sucks up political energy at Westminster almost overwhelming other hugely important policy areas. I fear it will do so for several years to come.
Steve Richards is a political commentator and broadcaster. His latest book, The Rise of the Outsiders, is published by Atlantic. He writes for the Guardian, Independent and Prospect magazine. He presents BBC Radio 4's A Week in Westminster and is on the panel of BBC 1's Sunday Politics. He is scheduled to speak on the political and economic landscape on the morning of Day One.
This article is part of WHQ's preview of the Community Housing Cymru (CHC) annual conference in Cardiff on November 16 and 17. Day One is set to see the launch of CHC's Housing Horizons sector vision and a series of sessions on politics, economics and public opinion plus workshops on key housing issues. Speakers include Ben Page, Sophie Howe, Steve Richards, Professor Calvin Jones and Jon Ronson. Day Two will feature some challenging sessions on disruption through customer service strategy and digital transformation plus more workshops focussing on solutions. WHQ is previewing sessions from different parts of the programme.